Hands of the Week: Katz Turns Straight Flush, Petrangelo Nearly Finds Fold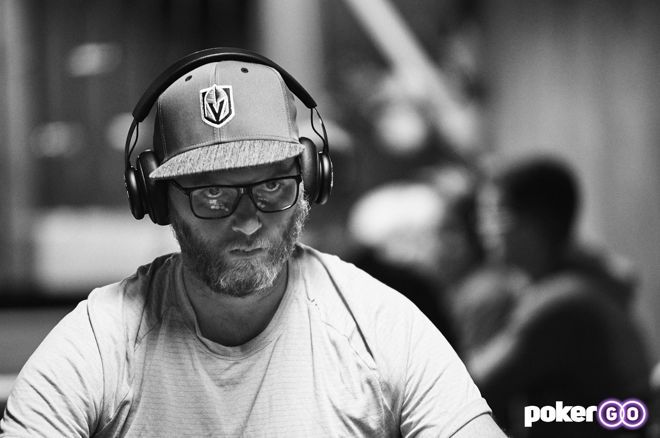 PokerNews is known throughout the world for our industry-leading live updates for both live and online events. In fact, right now we're offering various updates right here.
Over the years, we've captured memorable hands, many of which have become a part of poker history. In this new column, we will bring you some of the biggest hands of the week as reported in the PokerNews Live Updates.
Remember, if you're playing an event PokerNews is covering, you can get in the updates via the MyStack App. You can download the app for iPhone or Android now to get started. Then, create a new PokerNews account or update your current one to start updating your status immediately. Your followers can see all the live action that you're involved in.
Click here to download the My Stack app for iPhone, or click here to download the My Stack app for Android.
Petrangelo Nearly Finds Fold
This hand was actually captured by our friends over at Poker Central, who were live reporting Event #9: $10,000 No-Limit Hold'em of the 2021 US Poker Open.
As the final table neared, the board read A♥4♥7♥6♥Q♣ when Nick Petrangelo bet 380,000 and left himself 250,000 behind. Cary Katz, the only other player in the hand and holding the bigger stack, raised all in and action was back on Petrangelo, who his the tank.
He burned through four time extensions before calling off with the A♣K♥ for the second-nuts. Unfortunately for him, it was no good as Katz rolled over the 5♥8♥ for a straight flush!
Petrangelo, who was clearly considering a fold, wound up busting in 12th place for $19,800.
Song Hits Runner-Runner Boat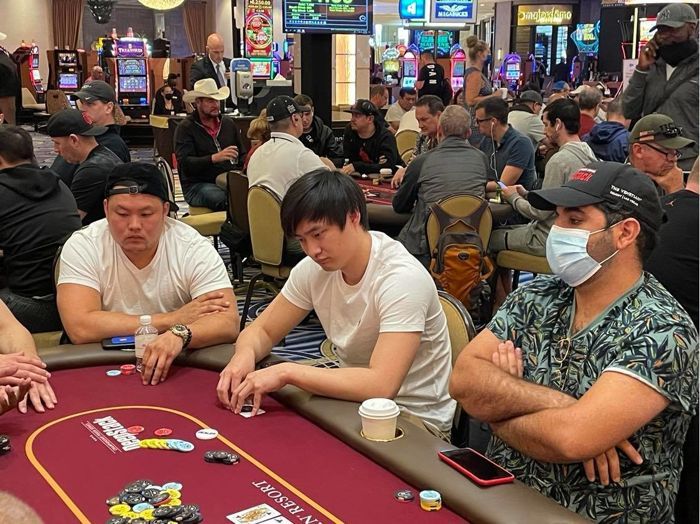 On Day 1b of the MSPT Venetian $1,600 Main Event, it was Level 9 (500/1,000/1,000) when the player in the lojack opened to 2,600 and was called by Stephen Song on the button. The flop came Q♣7♣A♠ and Song called a 3,500 from his opponent.
The K♥ came on the turn and Song called another bet from his opponent — this time for 8,400.
The K♣ completed the board and Song's opponent slowed down and checked, prompting an all in from Song for 20,500. Song's opponent went deep into the tank but eventually put in calling chips.
Song revealed K♠Q♠ for a runner-runner full house and his opponent showed A♦7♦ for a flopped (but then counterfeited) two pair and mucked.
Aces No Good For Affleck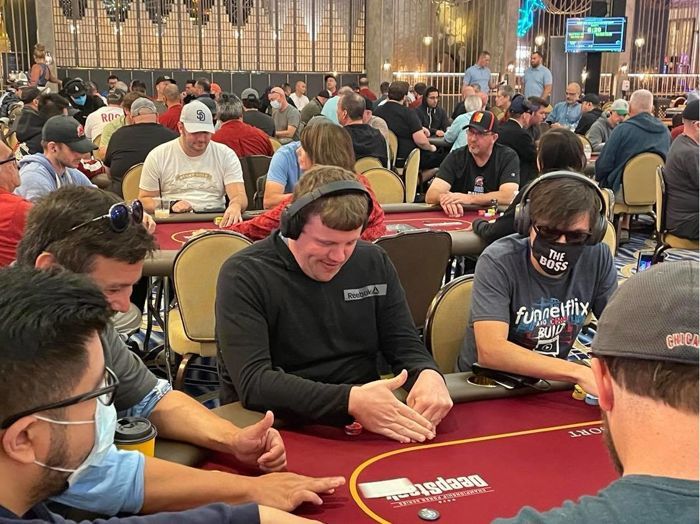 In the same tournament a little while later on Day 1b, it was Level 12 (1,000/2,000/2,000) when Matt Affleck opened to 4,500 from the lojack and action folded to the player in the small blind, who three-bet to 12,000. It was then folded back to Affleck, who smooth called.
Affleck's opponent continued for 13,500 on the J♠9♠10♦ flop and Affleck called.
The small blind then shoved for a bit less than 100k when the 5♣ came in on the turn. Affleck called instantly for less to put himself at risk.
Affleck: A♠A♦
Small blind: J♣10♥
The small blind had flopped two-pair and had Affleck drawing slim. The J♥ river sealed Affleck's fate and he was sent to the rail.
Sneideman's Kings Can't Outstand Three Way All-in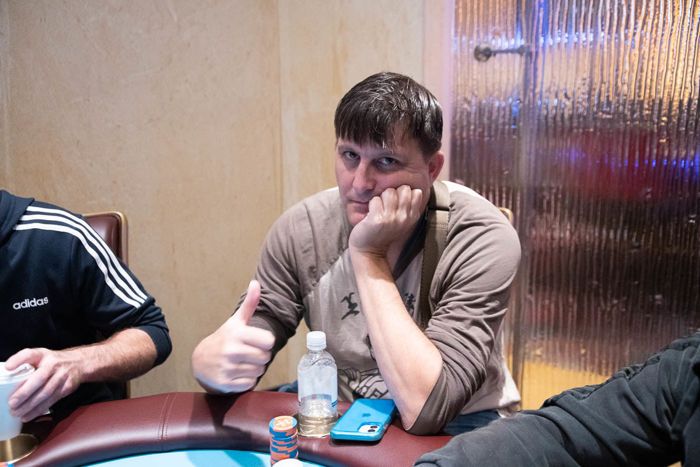 On Day 2 of the RunGood Poker Series all Stars Jamul Casino $575 Main Event, it was Level 17 (4,000/8,000/8,000) when When PokerNews made it to table three players were all-in including Sneideman with K♥K♦. He was in a great spot to triple up, though that's not how things would go down.
Michael Sneideman: K♥K♦
Opponent: A♣9♥
Opponent 2: A♥Q♥
Board: A♦9♣7♣7♥5♦
With the ace in the window, Sneideman knew he needed help but it, unfortunately, did not come. Sneideman finished in 63rd place for $1,000.
Miholich Shows the Bluff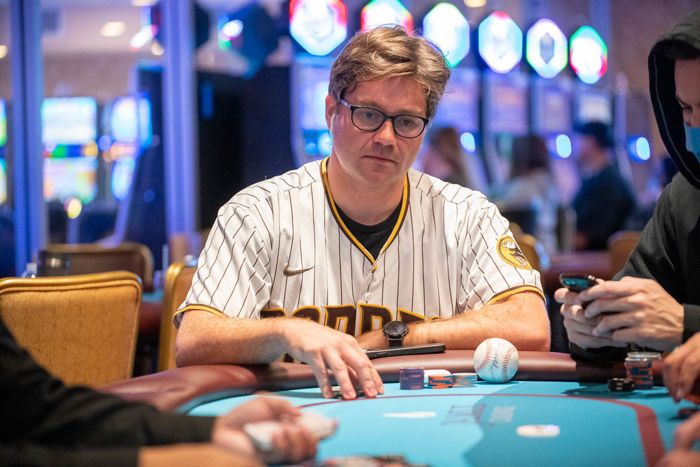 On Day 1c of the RGPS Jamul Main Event, it was Level 9 (600/1,200/1,200) when Kyle Miholich was the first to the pot preflop with a raise to 3,000. Action folded around to the big blind and a call was announced.
Flop: A♥7♣4♥
After being checked to, Miholich continued to show aggression with a bet of 2,100 and was called rather quickly.
Turn: J♥
Maybe it was the jack on the turn that inspired Miholich to continue as he pushed forward a bet of 3,900. The big-blind player quickly folded, and Miholich, who is famous for often playing in the $10,000 buy-in WSOP Main Event while wearing a suit and extra-large Jack In The Box mask/helmet from the fast-food establishment, turned his cards over and tossed them forward.
Miholich: K♠8♥
Miholich had just the flush draw and made eye contact with his opponent and sorta shrugged with a "What else could I do?" look on his face.
*Lead image courtesy of PokerGO.
Executive Editor US, PokerNews Podcast co-host & 2013 WSOP Bracelet Winner.