Another Bracelet for Negreanu and Brazil to Shine in Our WSOP Online Predictions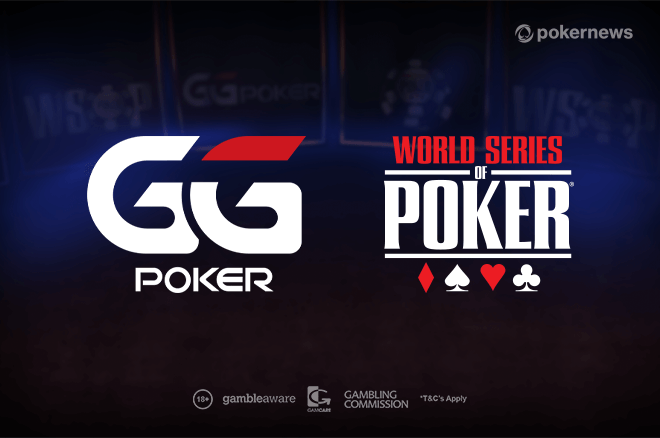 It's almost time for the World Series of Poker Online to begin on GGPoker, with the first bracelet winner crowned this weekend. Remember, you can follow along to all the action right here on PokerNews with our extensive live reporting of the event.
But before we get there, it's time for some prediction from members of the PokerNews staff. We spoke with five members of the team to get their thoughts on who will be the big winners, how many entries the WSOP Online Main Event will get and of course, the most important question, how will Daniel Negreanu fare?
Here are the staff members:
Yori Epskamp - Senior Content Manager
Will Shillibier - Executive Editor EU
Shirley Ang - Live Reporting Manager
Jason Glatzer - Live Reporting Executive
Matthew Pitt - Senior Editor
How to Join our FREE Club PokerNews at ClubGG
What GGPoker regular do you think will win a bracelet during the WSOP Online?
Yori Epskamp: Yuri Dzivielevski
Will Shillibier: Joakim Andersson
Jason Glatzer: Eelis Parssinen - the man doesn't get enough love for his emoji game – super strong underrated player.
Matthew Pitt: Niklas Astedt (pictured) - He goes deep in everything he plays, especially in the more prestigious events.
Shirley Ang: Niklas Astedt, he's bound to win one right?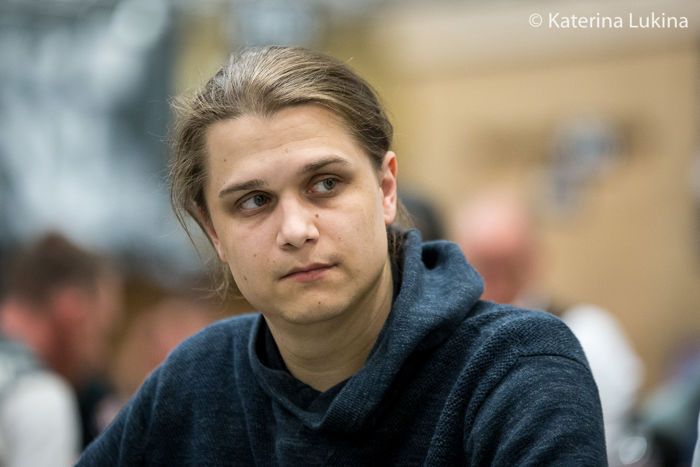 What 2020 online bracelet winner will add another bracelet in 2021?
YE: Yuri Dzivielevski (pictured)
WS: Christian Rudolph
JG: Ranno Sootla
MP: Yuri Dzivielevski
SA: Yuri Dzivielevski, he always seems to run deep in events!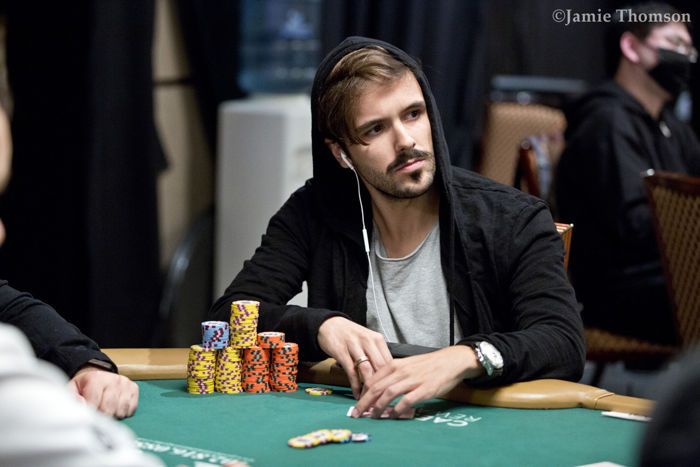 Last year's GGPoker WSOP Online Main Event got 5,802 entries. How many entries will the 2021 event get?
YE: 5,951 - GGPoker always manages to outdo themselves
WS: 5,432
JG: 5,555 - because who doesn't like quads.
MP: 5,180 - lots of people will be saving their money for the return of the WSOP in Las Vegas
SA: 5,333
---
Related: Top Stories of 2020 - GGPoker Breaks World Record With WSOP Online Main Event
---
Negreanu cashed 20 times during the WSOP Online on GGPoker in 2020. Will he beat that?
YE: No. Sorry, Daniel.
WS: No. We know how much Negreanu loves the WSOP but it's going to be hard to match with fewer events this year.
JG: 20 cashes is absolutely sick and something that will be hard to match. I expect Daniel to go deep and perhaps even win another bracelet but think that he will cash in 14 of the events.
MP: No - I have the feeling Negreanu will be going all out to win his seventh bracelet, which means he will be playing for the win and having to make some riskier moves
SA: No, this time there are "only" 33 events compared to the 54 there were last year. So, if he would cash at the same rate, he'd cash 12/13 times this time. To get to 20 times, he has to do exceptionally well this year.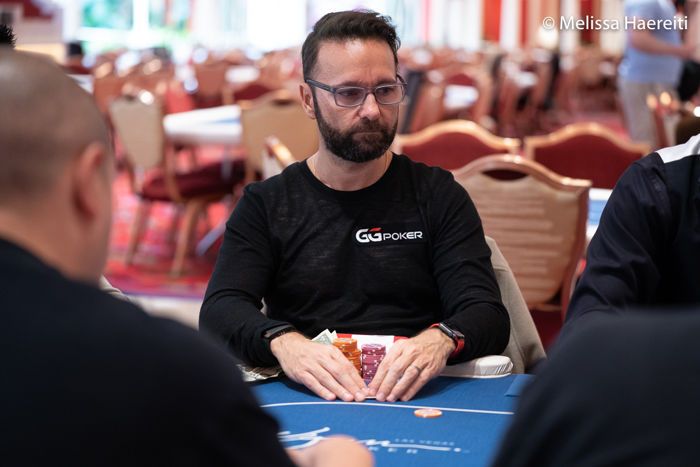 What do you think the standout event of the WSOP Online will be?
YE: Main Event of course, are we going to just consider a $20,000,000 guaranteed prize pool normal? It's insane!
WS: PLOSSUS - four cards can't lose, right?
JG: The FLIP & GO event should be interesting and a bit of a preview of what is to come in Vegas.
MP: The Return stands out for the crowd. $1,000,000 guaranteed for a $50 buy-in is pretty special. Imagine winning a WSOP bracelet for the price of a trip for two to the cinema
SA: The FLIP & GO will be something new, and I am curious to see how this goes as it will also be held at the Live WSOP in Las Vegas in the Fall.
Which GGPoker ambassador do you think will win a bracelet?
YE: Sasha "PokerSasha" Liu
WS: Felipe Ramos
JG: While I already mentioned that I wouldn't be surprised if Negreanu won a bracelet, I think Fedor Holz is the easy choice here assuming he plays a full schedule. If not, I will go back with Negreanu as my choice.
MP: As I alluded to above, I think Negreanu seriously wants his seventh bracelet. His last bracelet win was back in 2013 when GGPoker did not even exist. For a player of Negreanu's obvious quality, a WSOP victory is long overdue.
SA: I have to go for Fedor Holz. He'll probably fire up the tournaments even though he's kinda retired. But I'd like to see Kevin Martin or Patrick Tardif win one.
---
Related: Fedor Holz Wins Second Bracelet in WSOP Online Event #79: $25,000 Heads Up
---
What will this year be "the year of"?
YE: Brazil. Although, with the rate Italy is crushing every non-poker event this year, do not be surprised if the European hopefuls are stepping up. Pinched fingers FTW.
WS: Surprises. I think predictions of a huge drop-off from 2020's numbers are a little drastic. I hope to be surprised.
JG: I predict this will be the year of the ladies. There are so many strong and unheard of women players that honed in on their skills during the lockdowns. While this won't be surprising to the supportive ladies' poker groups, this may be a surprise if it happens to the rest of the poker world.
MP: The Brazilians! Check out all the online poker sites' major tournaments and there is always a green and yellow flag at the final table
SA: The year of Twitch streamers. With online poker getting more popular on Twitch, I think more and more players will go there to either to check out the action. Either to rail their favorite player, to check out the competition, or just to stay up to date with all the hustle and bustle.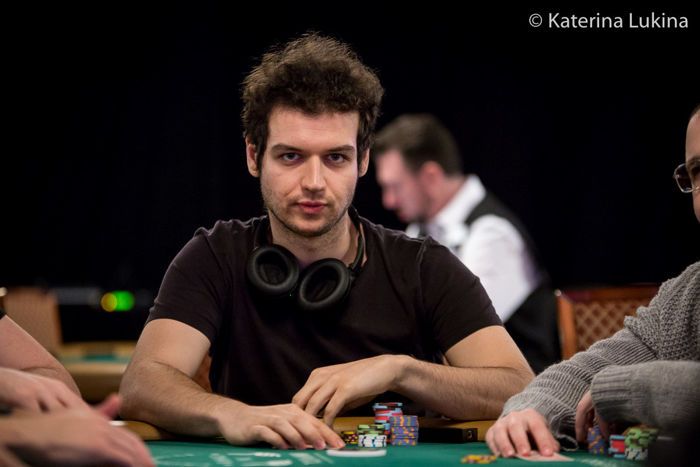 Which previous Super MILLION$ winner will win a bracelet?
YE: Yuri Dzivielevski. Wait, didn't I answer this question before?
WS: Alexandros Kolonias
JG: Keep your eyes open on Ottomar Ladva. The man stays in the shadows but has one of the best poker minds out there. Estonia has many amazing players but he is the cream of the crop in my opinion and should be able to shine during the WSOP.
MP: Michael Addamo. He's an Aussie superstar
SA: Michael Addamo, having covered him in a lot of events, he always runs deep in something.
---
Related: Michael Addamo Kicks Off 2021 in Style; Wins WSOPC New Year Colossus
---
What country will win the most bracelets?
YE: Brazil. Vamo.
WS: Austria
JG: Sweden
MP: Brazil
SA: Mexico - a lot of people will be temporarily relocating to be able to play on GGPoker.
Jump Into the WSOP Online Armed With a $600 Welcome Bonus
You are going to need a GGPoker account if you want to play in the WSOP Online. Download GGPoker via PokerNews, create your free account, then make a deposit into your account. Your initial deposit is matched 100% up to a maximum of $600. This bonus money then releases into your account in $10 increments each time you generate 6,000 Fish Buffet Points, or the equivalent of $60 in rake or tournament fees.
New players can get their GGPoker careers off to a flying start by coupling the welcome bonus with the site's Honeymoon promotion. The Honeymoon promotion runs for the first 30-days after creating your GGPoker account and sees you complete missions for tournament tickets and cold, hard cash.