The Festival Series: Revolutionary Event Combines Poker and Casino Tournaments in Bratislava Sept. 20-26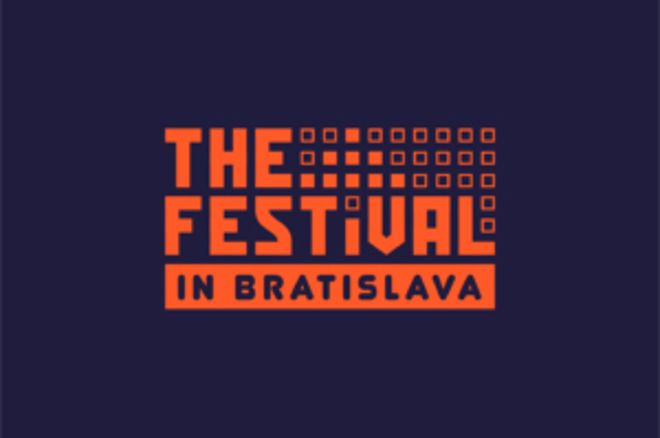 Live poker has been slowly making its return to Europe. While some tour operators have either closed shop or put live events indefinitely on hold, there are a handful of new festivals making their debut at the perfect time when players are hungry for live poker and other casino experiences after a long break.
The Festival Series is one of the newest poker festivals to make its debut with its first stop set to take place at Banco Casino, located in the heart of the majestic Slovakian capital of Bratislava on Sept. 20-26, 2021.
Poker players have a reason to be excited with The Festival Series Bratislava boasting tons of poker tournaments and cash games including the €300,000 guaranteed The Festival Series €550 Main Event.
But The Festival Series boasts so much more as those that prefer casino games or wish to participate in them in a skill-based tournament format will be delighted to learn that the schedule boasts blackjack, roulette, and slots tournaments alongside a sports wagering competition.
The Festival Series was the brainchild of Cash Game Festival Co-Founder Martin "Franke" von Zweigbergk, who alongside the well-known event organizer Mauritz Altikardes and the creative minds at Acroud Ltd are the driving forces of the unique ideas to revolutionize gaming festivals and facilitate more inclusions among those more apt to play games outside of poker.
€300K GTD Main Event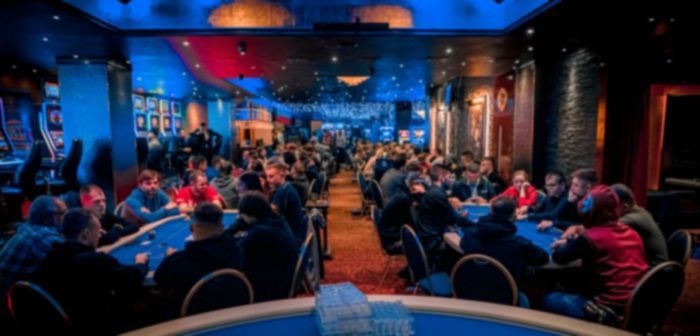 The Festival Series stands behind their festival and wasn't shy about laying a generous €300,000 guarantee on its The Festival Series Bratislava €550 Main Event. In other words, it is expected to be one of the biggest live poker events since restrictions are slowly being lifted around the world.
The Main Event boasts four opening flights on Sept. 21-23 with players starting off with a deep stack of 30,000 in chips. The first three flights will feature 45 minute blind levels, while the final opening flight is a turbo-charged affair with 15-minute blind levels.
Players will have plenty of chances to build a monster stack as not only does each flight allow for two re-entries, but players can still get into the mix during the first two blind levels of Day 2 on Sept. 24 when late registration will close. The action will then continue for two more days until a winner is crowned on Sept. 26.
Unique Casino Tournaments Alongside Poker
Players around the world are simply happy that live poker is back. They are in for a treat with The Festival Series as this is something that the poker world has never seen before, at least on such a grand scale. The series features not only nonstop poker action but also boasts innovative casino and sports wagering events as well.
Martin von Zweigbergk, known as "Franke" to the poker world, has been creating poker events mainly in the Nordic market since 2006, and is well-known for his innovative ideas in the past. He co-created the first-ever poker festival dedicated to cash game players aptly named The Cash Game Festival, where poker players had a full experience including VIP activities including VIP parties, world-class dinners, and more away from the poker felt.
Expect something special at The Festival as well with von Zweigbergk planning many great events outside of the casino as part of a VIP package for the inaugural event in Bratislava.
PokerNews will be present in Bratislava to not only bring you blow-by-blow coverage of the Main Event but also share the excitement of the other events as well whether they be poker, casino, sports wagering, or away from the casino entirely.
How to Qualify
Unlike many other festivals, The Festival Series isn't tied to a single online partner. Instead, players have many options as to how to qualify online with new partners still to come including at Guts Poker starting in August.
Currently, poker players can qualify for The Festival Series Bratislava via Pokio, Coolbet, and Paf Poker as follows:
| Poker Room | Day | Time (CEST) | Buy-In | Prize |
| --- | --- | --- | --- | --- |
| Pokio | Every Wednesday & Friday | 7:30 p.m. | €25 (2X Rebuy) | €550 Main Event Seat gtd. |
| | Every Sunday | 8 p.m. | €55 (2x Rebuy) | €1,165 Poker Package |
| Coolbet | Every Friday | 8:30 p.m. | €20 | €550 Poker Ticket |
| | Every Sunday | 7:30 p.m. | €130 | €1,300 Poker Package |
| Paf Poker | Every Sunday | 8 p.m. | €75 | €1,500 Poker Package |
Players will also have the opportunity to qualify for the Main Event at Banco Casino for as little as €35 in live satellites during the festival.
Check out The Festival Series Bratislava Qualifiers
The Festival Series Bratislava Full Schedule
| Date | Time (CEST) | Event # | Event | Buy-in | GTD |
| --- | --- | --- | --- | --- | --- |
| Sept. 20 | 4 p.m. | 1 | Sviten Special Day 1 | €220 | |
| | 6 p.m. | 2 | Blackjack Championships Day 1A | €250 | |
| | 7 p.m. | 3 | Supersatellite to Main Event | €35 | Five €550 ME tickets |
| | 9 p.m. | 4 | Roulette Championships Day 1A | €250 | |
| Sept. 21 | 12 p.m. | 5 | MAIN EVENT DAY 1A - 10 Levels | €550 | €300,000 |
| | 1 p.m. | 2 | Sviten Special Day 2 | - | |
| | 5 p.m. | 6 | PLO Masters | €220 | |
| | 6 p.m. | 2 | Blackjack Championships Day 1B | €250 | |
| | 7 p.m. | 7 | Acroud Charity Tournament - Invites Only | Invite Only | |
| | 9 p.m. | 8 | Supersatellite to Main Event | €35 | Five €550 ME tickets |
| | 9 p.m. | 4 | Roulette Championships Day 1B | €250 | |
| Sept. 22 | 12 p.m. | 5 | MAIN EVENT DAY 1B - 10 Levels | €550 | €300,000 |
| | 1 p.m. | 1 | Sviten Special Final Table | - | |
| | 3 p.m. | 9 | Supersatellite to Main Event | €35 | Five €550 ME tickets |
| | 5 p.m. | 10 | Texas Progressive Knockout | €220 | |
| | 6 p.m. | 2 | Blackjack Championships Day 1C | €250 | |
| | 5 p.m. | 11 | PLO High Roller Day 1 | €1,100 | |
| | 7 p.m. | 4 | Roulette Championships 1C | €250 | |
| | 10 p.m. | | Stand ´n Go, Texas Flips | Various | |
| Sept. 23 | 12 p.m. | 5 | MAIN EVENT DAY 1C - 10 Levels | €550 | €300,000 |
| | 1 p.m. | 2 | Blackjack Championships Day 2 | - | |
| | 1 p.m. | 11 | PLO High Roller Final Day | - | |
| | 5 p.m. | 12 | Half ´n Half (Texas & PLO, 1 level each) | €110 | |
| | 7 p.m. | 4 | Roulette Championships Day 2 | - | |
| | 10 p.m. | 5 | MAIN EVENT DAY 1D Turbo - 10 Levels | €550 | €300,000 |
| Sept. 24 | 12 p.m. | 5 | MAIN EVENT DAY 2 | €550 | €300,000 |
| | 3 p.m. | 13 | Pokerlistings Deepstack Championships Day 1 | €220 | |
| | 5 p.m. | 14 | Open Face Chinese Pineapple | €110 | |
| | 6 p.m. | 2 | Blackjack Championships Final | - | |
| | 6 p.m. | 15 | NLH High Roller Day 1 | €1,100 | |
| | 8 p.m. | 16 | Matching Visions Slots Tournament | €250 | |
| | 8 p.m. | 17 | Heads Up Texas, CAP 32, Day 1 | €330 | |
| | 9 p.m. | 4 | Roulette Championships Final | - | |
| Sept. 25 | 12 p.m. | 5 | MAIN EVENT DAY 3* | - | €300,000 |
| | 1 p.m. | 18 | The Gambling Cabin Sportsbook Tournament | €250 | |
| | 1 p.m. | 13 | Pokerlistings Deepstack Championship Day 2* | - | |
| | 2 p.m. | 15 | NLH High Roller Final Day | - | |
| | 8 p.m. | 19 | PLO Turbo | €110 | |
| Sept. 26 | 12 p.m. | 5 | MAIN EVENT FINAL TABLE | - | €300,000 |
| | 12 p.m. | 13 | Pokerlistings Deepstack Championship Final Table | - | |
| | 12 p.m. | 17 | Heads Up Texas, CAP 32, Final | - | |
| | 1 p.m. | 20 | Texas Shortdeck/ 6+ Hold´em | €110 | |
| | 3 p.m. | 21 | Battle of Malta SuperSat 1 Package GTD | €55 | |