Galfond Beats Adams After Arbiters Called in to Rule on Galfond Challenge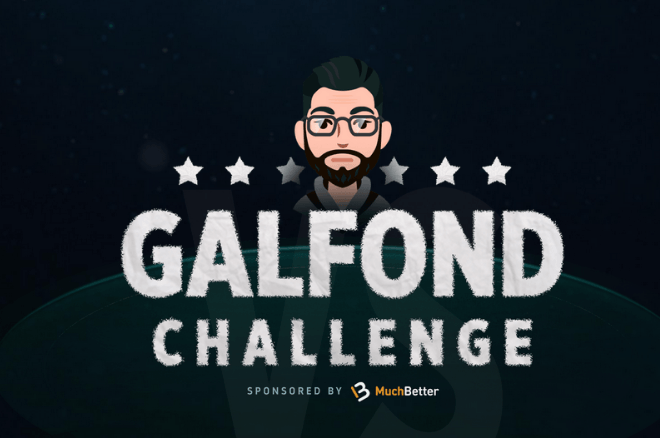 Phil Galfond has won the latest Galfond Challenge after Brandon Adams conceded defeat down $16,500 with 236 hands remaining, but that doesn't tell the whole story after a dramatic final day.
Adams entered Day 4 down $50,100 with the pair playing $100/$200 heads-up pot-limit Omaha. This means both players are sitting with $20,000 in front of them.
However, the match came to a halt after Adams accused Galfond of running down the clock in order to see out the victory. The match ultimately resumed after poker players Isaac Haxton and Max Silver were called in as arbiters to decide on a set number of hands that were left to be played.
Arbiters Called In
On Twitter, Adams explained that Galfond was "changing strategy" by running the clock down and taking the full time for every decision on every street. Adams even posted messages between the pair discussing the use of the clock in the challenge.
[email protected] and I have had a very civil match, but we are paused due to argument. We need help via Twitter consensus.

— Brandon Adams (@badams78)
Galfond meanwhile explained that throughout the match, the pair have been using a 15-second shot clock pre-flop, and 30-seconds post-flop. "Brandon has used the clock to his advantage throughout the match," Galfond added, "But he will argue not excessively."
Both Haxton and Silver were called in as independent arbiters, and eventually it was agreed that the Challenge would resume with a set number of hands left to play, as opposed to the time limit. Both Haxton and Silver agreed that 338 hands were left to be played.
Adams cut Galfond's lead to $16,400 with 280 hands remaining, before quitting down $16,500 with 236 hands remaining.
Brandon and I weren't enjoying playing challenge end-game poker, so we reached an agreement.

— Phil Galfond (@PhilGalfond)
Originally, Adams was wagering his $150,000 to Galfond's $100,000 on the outcome of the Challenge, but that bet has been scrapped. The pair have agreed to a 10,000 hand online challenge starting Friday, August 30.
How Galfond Won the Galfond Challenge
Day 1
After a swingy day where Galfond was down as much as $55,000, he battled back to move into the lead but eventually finished up down $16,000.
"Down less than a buy-in," he said on Twitter. "Could be worse."
Day 2
On the second day of play, Galfond zoomed into an early $70,000 lead, but was pegged back by Adams. However, Galfond still managed to book a profit on the day of $9,000, trimming Adams' lead. Adams was now ahead by $6,600 after 18 hours play.
Day 3
Day 3 was the biggest winning day of the Challenge for either player, with Galfond booking a $56,000 win. This moved him into the lead and he now sits with a $50,100 lead over Brandon Adams.
One of the bigger hands came in a five-bet pot with Galfond holding
with two diamonds against the
of Adams. The flop came
with both players going all in. The turn was the
which gave Adams an 85% chance of winning the hand.
Although Adams didn't reveal what the river was, he did end up losing the hand, so we can assume Galfond either rivered a straight, made his flush or it came a four giving him a better two pair.
Down 25 on day. Lost big 5 bet pot (56k) w phil's AA92dd vs my KsJdTd5s. All-in on flop Js5d4d. Ts turn!

— Brandon Adams (@badams78)
Adams called it a "bad river day" on Twitter, and will hope to battle back over the remaining 14 hours of play.
Day 4
After trimming Galfond's lead from $50,100 to $48,000 with 15.5 hours left, the Challenge was paused to allow independent arbiters to rule on the tanking and to decide for a number of hands to be played.
When play resumed, Adams clawed back more chips over the next 102 hands before eventually quitting with 236 hands remaining. Galfond walks away with $16,500 despite Adams winning $33,600 on the day.
Want to know everything about the Galfond Challenge? Check out the PokerNews Galfond Challenge page for more information!
Previous Galfond Challenges
Having mastered a stunning comeback against 'Venividi1993' in April 2020, Galfond went on to defeat 'ActionFreak' just one month later.
In January 2021, Galfond booked another win this time over Chance Kornuth after moving over $700,000 ahead with less than 10,000 hands remaining in their Challenge.
The most recent Galfond Challenge before taking on Adams was against Bill Perkins. That Challenge is ongoing with 1,013 hands played and Galfond in a $90,000 lead. The duration of that challenge is 50,000 hands or a $400,000 loss.
Want to know everything about the Galfond Challenge? Check out the PokerNews Galfond Challenge page for more information!
Will Shillibier is based in the United Kingdom. He started working for PokerNews as a freelance live reporter in 2015 and joined the full-time staff in 2019. He graduated from the University of Kent in 2017 with a B.A. in German, and then studied for a NCTJ Diploma in Sports Journalism at Sportsbeat in Manchester.