Scott Robbins Sues Borgata for $1.25M over Lifetime Ban after Suicide Joke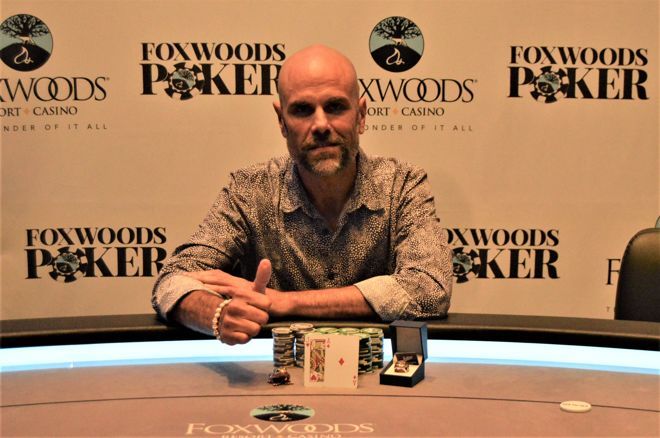 Massachusetts poker player Scott Robbins learned the hard way that there is a time to joke and a time to leave your sense of humor to yourself.
The Borgata Hotel Casino & Spa banned Robbins for life in September 2020 due to his comments about suicide which Robbins claims was a joke. Robbins has not only challenged his ban with allegations that the check-in desk overreacted to his comment, but he is suing the Borgata for $1.25 million in a New Jersey Superior Court.
According to Haley Hintze at CardsChat, the lawsuit only surfaced earlier this week after the Borgata won a challenge to have the case heard in a Federal Court on Monday.
Details of $1.25 Million Lawsuit
The lawsuit not only includes actual costs incurred, Robbins is also demanding $850,000 for 10 lost years equated to $85,000 a year of theoretical future tournament play and $200,000 in punitive and compensatory damages according to Casino.org.
According to CardsChat, the lawsuit is seeking an exact amount of $1,253,368.75 in damages, but could top $3 million as the alleged torts allow for trebled damages.
The lawsuit sports no fewer than 28 actionable torts that Borgata is alleged to have committed against him, such as:
Breach of contract
Libel / slander / defamation
Breach of duty of public accommodation
Violation of civil rights under New Jersey law
Interference with prospective economic advantage
Failure to exercise reasonable care
False imprisonment
The case is emerging exactly one year after the highly-publicised battle between Phil Ivey and Borgata ended in a settlement after a 6-year legal tug of war.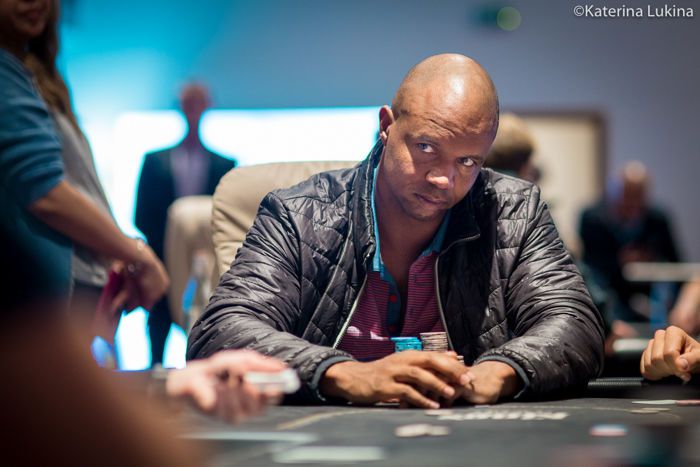 An Innocent Joke?
Robbins, an accomplished poker player and WSOP Circuit gold ring winner with more than $400,000 in poker tournament earnings according to The Hendon Mob, traveled to the Borgata where he qualified for the WPT Borgata $3,500 Main Event in September 2020 through a $400 satellite.
Everything appeared to be smooth for the man from Millbury, MA until Robbins checked into the Borgata Hotel and was asked whether he would prefer a room on a high or low floor.
"If I had to jump from a high floor window [meaning, in case of fire or earthquake], would I make it?" Robbins joked according to the lawsuit.
"Would I make it if I had to jump out of a lower floor?" asked Robbins after he was asked not to do that by the front desk clerk.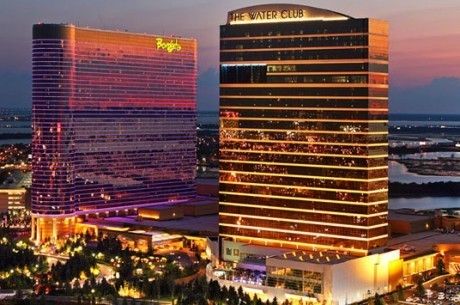 Robbins alleged he stated to the clerk he would not jump after being told not to do it again but continued along with the 'joke.'
"Would I make it if I had to jump out of a lower floor?" Robbins allegedly joked again. "Since I wouldn't survive either, I guess it doesn't matter what floor you give me."
The lawsuit notes that Robbins was checked into a higher floor and that all hotel rooms at the Borgata feature thick one-inch glass to prevent its guests from jumping.
Click here for all things WSOP 2021
Rushed for Psych Evaluation
Joking about suicide in many places could have its consequences, even more so at a casino where emotions run high.
Robbins claims he was watching television in his room when armed security demanded to either take a psychiatric evaluation or be kicked out of the hotel.
As Robbins was already qualified for the WPT Main Event, he wasn't left with many options other than to have the evaluation if he wanted to play.
An ambulance rushed Robbins to a psychiatric facility where he passed a mental examination. Robbins was not only left to foot the bill for both the ambulance and examination, but he also claims that the Borgata served him with a lifetime ban on their property despite all green lights from the examination.
It is these damages, plus the claimed missed income regarding future tournaments, that Robbins is seeking in compensation from the Atlantic City giant.
PokerNews will provide updates as this story develops.
---
Related: Phil Ivey Reportedly Settles With Borgata, Ending 6-Year Legal War
---