Brandon Adams Concedes Galfond Challenge; "Jungleman" Up Next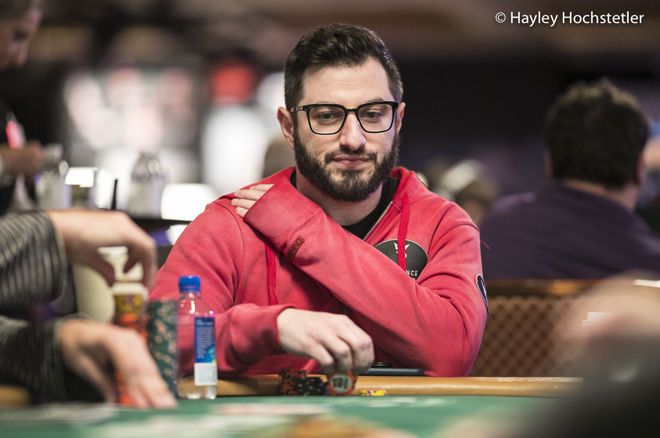 Table Of Contents
Down $270,000 to arguably the best pot-limit Omaha player ever, Brandon Adams determined his best course of action was to call it quits early in the Galfond Challenge, and Phil Galfond wins yet again.
The high rollers agreed to play 10,000 hands of $100/$200 PLO on the WSOP.com poker site. But the challenge was called off less than 30% of the way in following a brutal session for Adams on Sunday. As part of the pre-match agreement, Adams is required to pay a $100,000 side bet on top of his losses during the cash games.
Adams in a Tough Spot
Why Adams decided to just pay off the side bet instead of finishing the match isn't known, although Galfond speculated on his opponent's possible motive.
"I don't know for sure about Brandon's motivation," Galfond told PokerNews. "I assume he felt that winning the side bet was far enough out of reach that playing as an underdog wasn't worth it."
Had Adams decided to play it out, he risked losing more money in the cash games on top of the side bet. In total, following a more than $125,000 defeat on Sunday, the high stakes poker player lost over $370,000 during the online portion of the Galfond Challenge. He also dumped $16,500 to Galfond in a live PLO cash game played at Resorts World in Las Vegas earlier this month.
Sunday's session was a rough one for the host of The Brandon Adams Podcast. He dropped three buy-ins ($20,000 each) early on and then took another rough all-in pot loss.
With $7,200 in the pot on a board of
, Adams, aka "DrOctagon,' bet pot and was raised his remaining $9,728. Both players had monster draws, but Adams was behind.
Galfond:

Adams:
Adams hit one of his flush draws when the
turned over on the river, but it was an inferior flush. Galfond shipped the pot and added more than $20,000 to his stack. The match never flipped the other way, and Adams decided to call it quits for the day and then officially surrendered from the Galfond Challenge on Monday.
Cates Next Galfond Victim?
With Adams out of the way, Dan "Jungleman" Cates is next in line to take on the PLO crusher. And the challenger isn't short on confidence heading into the match.
When and where the next Galfond Challenge will take place hasn't yet been determined. Galfond said he's still trying to iron things out with Cates, but hopes to have that all set up in the near future.
Galfond has now defeated four opponents in the Galfond Challenge over the past two years. He first narrowly beat online pro "VeniVidi1993" after pulling off a miraculous rally, once down nearly $1 million. Up next was "ActionFreak," who put up a valiant effort but trailed throughout the entirety of the match before losing by $114,000.
Chance Kornuth, founder of Chip Leader Coaching, was the third competitor. The poker pros agreed to play 35,000 hands at $200/$400 stakes, and for quite some time, it appeared an upset was brewing. But Galfond bounced back after trailing for more than a month to pull ahead by $726,000, which led Kornuth to surrender after 25,400 hands.
Galfond has a lengthy history of crushing high stakes PLO games that dates back to the 2000s on Full Tilt Poker, yet he's somehow able to continue getting action. But the action could dry up once the competition against "Jungleman" concludes.
"Hopefully I can find more action soon," Galfond said, admitting that he's "almost out" of future opponents booked.
If he crushes Cates like he's done his previous opponents, it may be difficult for him to find another Galfond Challenge opponent.