How to Verify Proof of COVID-19 Vaccination to Enter 2021 WSOP - CLEAR App Guide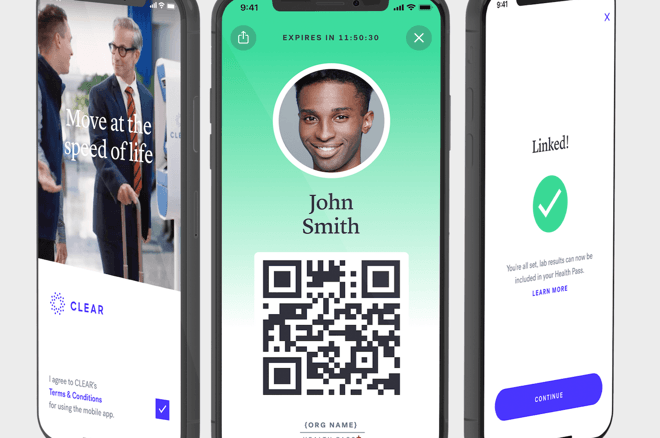 Table Of Contents
Five minutes of free time, a mobile device, an ID, and a COVID-19 vaccination card is all you need to prove eligibility to compete in or visit the 2021 World Series of Poker in Las Vegas, which begins September 30 at the Rio. Proof of vaccination starts by simply downloading the free CLEAR mobile app (find it in the App Store or Google Play Store) and then following the simple instructions in this article.
The WSOP announced last week all players and spectators at the fall series will be required to prove vaccination against COVID-19. As expected, this caused an uproar on social media among many poker players.
But no matter how loud the players scream, the rules are the rules. So, if you want to chase gold bracelets this fall, your only option is to get the jab. And then once you do, you have to prove it to the WSOP staff, which is quick and easy with the CLEAR mobile app and Health Pass feature.
See the 2021 WSOP Schedule here!
Step 1: Verify Your Identity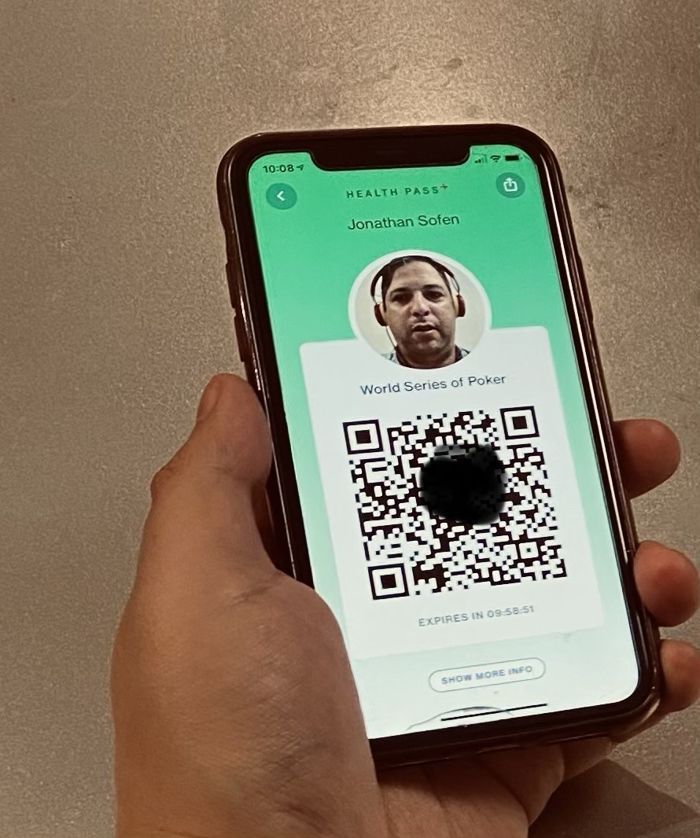 Once you've downloaded the app, open it up and begin the process of verifying your identity. The app is easy to use even for the most technologically challenged poker players as it walks you through every step.
First things first, enter your email address and then you'll be asked to provide your phone number. A verification code will be text to your mobile device to continue within the app. Next, you'll be asked to take a picture of the front (first) and back (second) of your ID. After that, the app will have you snap a photo of your lovely face. Assuming your ID and the camera photo you took match, you'll see a green checkmark pop up letting you know that your identity is verified.
Step 2: Prove Vaccination Status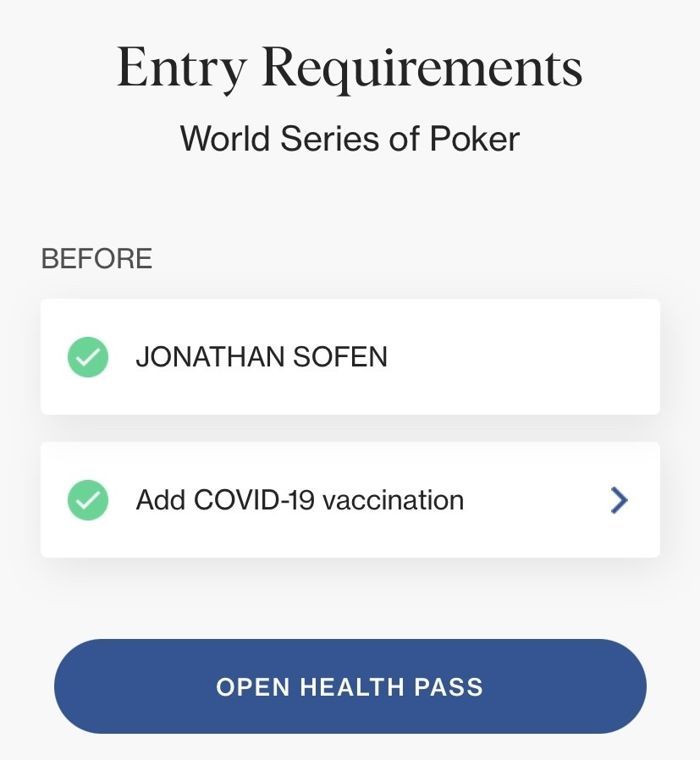 The second step is to prove you're fully vaccinated against COVID-19, a requirement to compete in this year's World Series of Poker. Fully vaccinated means you're at least 14 days removed from the second dose for the Pfizer, AstraZeneca, and Moderna shots, or from the first dose of the Johnson & Johnson shot.
To prove to the CLEAR app you are fully vaxxed, you'll snap a pic of your vaccination card, and then enter details about where and when you received each dose. That's all there is to it. Once you've completed this step, there's nothing left to do until you arrive at the Rio. The enrollment process on the app takes no longer than 5-10 minutes.
Step 3: Registering for 2021 WSOP Events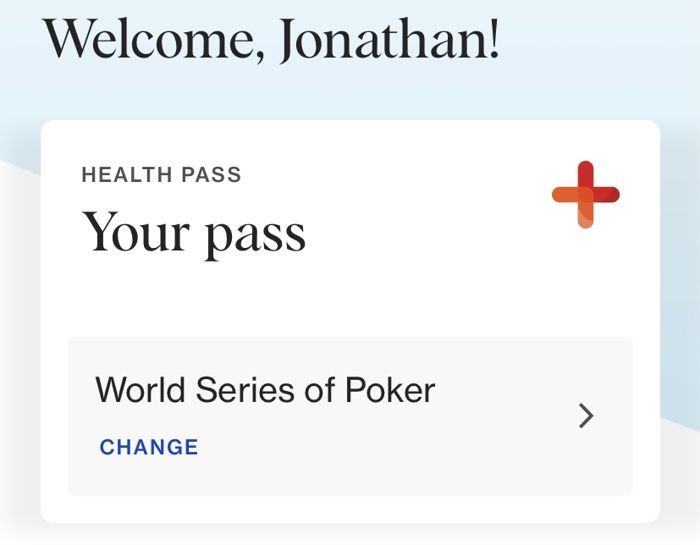 When you're ready to register for a tournament, head to the registration office inside the Rio Convention Center. Along with your ID and money for the buy-in, prove to the cashier that you've verified your info via the CLEAR app. Simply open the app and pull up the Home tab, click on the red "+" symbol (see pic above). This will bring you to your Health Pass screen, which includes a bar code. The WSOP staff member will scan that bar code to verify you've been vaccinated.
You're all set now and will no longer be required to prove your vaccination status when registering for a WSOP event the rest of the series. All your info will be stored in the WSOP's database.
For those who are unable to access the CLEAR app or don't want to use it, according to the WSOP.com website, "WSOP will also provide an on-site center to verify alternate documentation including physical vaccination cards, and state or country-specific health passes."
*Featured image courtesy BizBash.com