You'll Want Bad Beats at GGPoker With The New Bad Beat Jackpot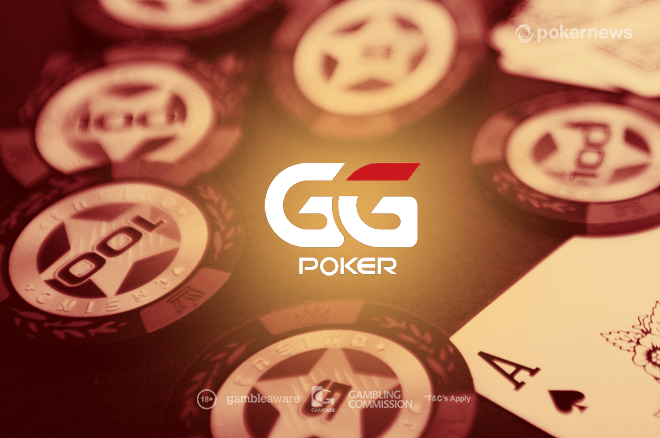 Table Of Contents
Every poker player has endured a bad beat during their career. Nobody enjoys being on the wrong side of a bad beat, but that is all set to change thanks to the GGPoker's Bad Beat Jackpot.
A Bad Beat Jackpot is exactly what it sounds like: it is a jackpot payment that triggers when some unfortunate soul suffers a horrendous bad beat. The Bad Beat Jackpot at GGPoker gives you a chance to make up for a hurtful loss by rewarding you with a potentially huge payout.
The current GGPoker Bad beat Jackpot tips the scales at more than $1.326 million and it continues growing until one lucky, or should that be unlucky, player triggers it. The jackpot automatically triggers if someone loses with one of the following hands:
| Hold'em + Rush & Cash Holdem | PLO + Rush & Cash PLO | PLO5 | Short Deck |
| --- | --- | --- | --- |
| Quads deuces or better | Quad jacks or better | Quad jacks or better | Quad jacks or better |

The hand must go to showdown for the Bad beat Jackpot to trigger. Furthermore, both the winner and the loser must use both hole cards (two hole cards for PLO/PLO5) to make the best five-card hand combination. This means pocket pairs are required for winners and loser's four of a kind holdings.
You can still use the Run It Multiple Times feature but only the fiirst run counts towards the jackpot.
GGPoker Bad Beat Jackpot Payouts
The table below shows the GGPoker Bad Beat Jackpot payouts. As you can see, it pays to be on the receiving end of a horrible bad beat. For example, with the current $1,326,000 jackpot, losing with quad deuces in a Hold'em cash game awards $397,800! Now try telling us bad beats are awful!
Win Free Prizes Just For Logging Into Your GGPoker Account
| Recipient | Hold'em + Rush & Cash Hold'em | PLO + Rush & Cash PLO | PLO5 | Short Deck |
| --- | --- | --- | --- | --- |
| Bad Beat Winner (Pot Loser - 2nd best hand | 30% | 15% | 10% | 20% |
| Bad Beat Opponent (Pot Winner) | 10% | 5% | 3% | 6% |
| Rest of Players (Other Pot Losers) | 2.4% each | 1.2% each | 0.8% each | 1.5% each |
The jackpot continues growing by GGPoker removing the equivalent of one big blind from each pot that is equal to or exceeds 30 big blinds. No bad beat jackpot payment is reserved for Rush & Cash games that have five or less players dealt at the tables.
GGCare and GGCheers
GGPoker has revamped its GGCare feature to include GGCheers, and it looks incredible. The new system rewards both unlucky and lucky players with an entry to a $100,000 #ThanksGG Flipout.
How you qualify for the $100,000 #ThanksGG Flipout tournament is a closely guarded secret but GGPoker's team of game experts continuously monitor the games looking for lucky or unlucky situations.
Example situations including suffering a bad beat, or winning an oversized pot.
The best thing about these $100,000 #ThanksGG Flipout tournaments is you do not need to actually play it! Flipouts see everyone set all-in each hand and Lady Luck takes care of the rest; you may wake up to a nice prize in your GGPoker account!