Hustler Casino Live's Garrett Adelstein: 'Phil Ivey is the G.O.A.T. of Poker'
Table Of Contents
Phil Ivey is the greatest poker player of all time, at least according to Garrett Adelstein (and millions of others), who spoke with PokerNews during Saturday's Hustler Casino Live stream.
The two legendary poker pros competed in a $200/$400 cash game at the Hustler Casino in Los Angeles Friday and Saturday. Friday's stream on the HCL YouTube channel cracked 19,000 viewers at its peak, an almost unthinkable feat.
Our own @jonpokerwriter is still at @HCLPokerShow and grabbed a quick moment with @GmanPoker to get his thoughts https://t.co/qXCWYKaelU

— PokerNews (@PokerNews)
G-Man Talks Live-Stream Poker Strategy
Adelstein is no stranger to the live-stream game. He's been a regular on Live at the Bike for years and now appears regularly on Hustler Casino Live, a competing show. He still loves both shows and says they, "treat me like a king." He's treated in such a manner for good reason. The high-stakes crusher, who previously appeared on the reality TV show Survivor, is one of the best and most popular players around.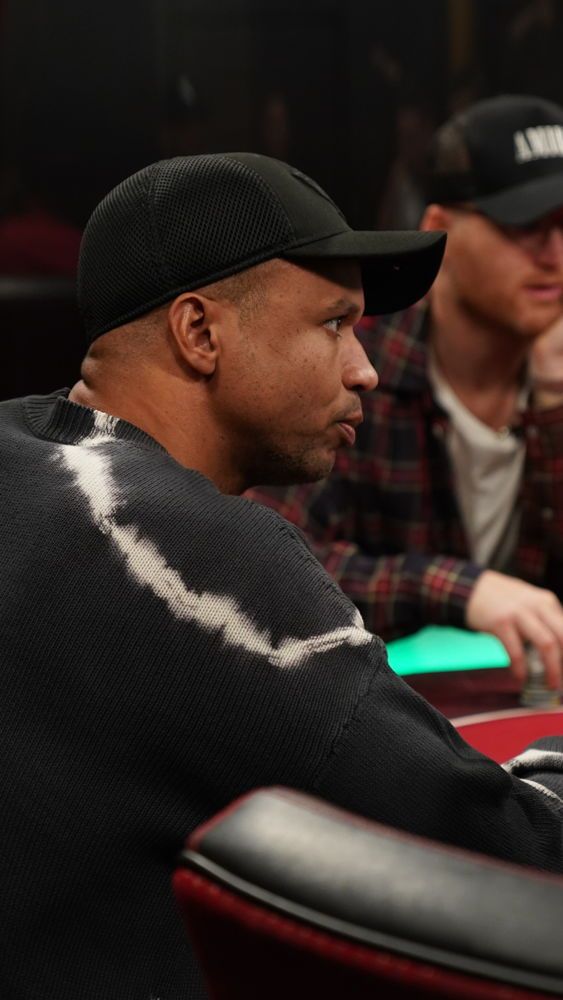 The Live at the Bike legend discussed playing on live streams, something he's done more times than he can count. How do players on stream play compared to when the cameras aren't rolling?
"That's a great question," Adelstein said. "The answer really is, it just depends. You have certain players who are definitely gonna play way tighter, certain guys who are way happier to put the money in for a variety of reasons, so what I like about streams is there's an additional level of the metagame."
Adelstein is known to play big pots and isn't afraid to take risks for stacks that other players shy away from. Nick Vertucci, co-owner of the Hustler Casino Live show, told PokerNews one of Garrett's strengths is being able to "take advantage of the scared money" during live-streamed games, and "G-Man" agreed with the assessment.
"I would just say that when I play poker, it's not necessarily that I have one strategy or another, I just makes my best guess as to how I think my opponent is going to approach a certain situation, and then respond accordingly. So, in the situation you just described, if I get the sense that someone doesn't want to put all the chips in, of course, that's going to make me more likely in some spots that may otherwise be close enough to just go ahead and put it in there."
Adelstein Showers Ivey with Praise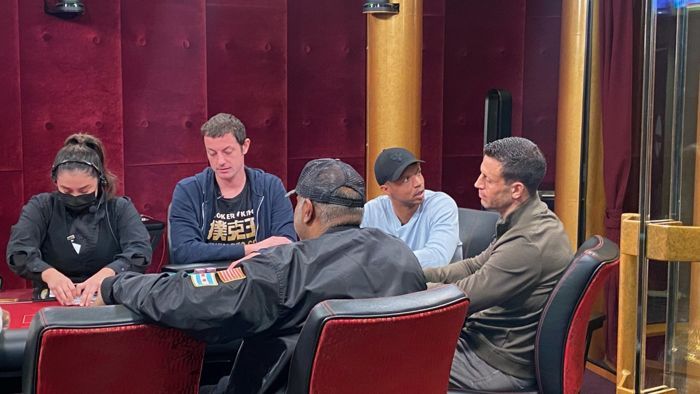 Ivey was the headliner for Friday's game (and again on Saturday) on Hustler Casino Live. Adelstein said it was the first time he'd ever competed against the 10-time WSOP bracelet winner. And he was excited to finally get an opportunity to play against the poker icon.
Adelstein is so impressed with Ivey's game that he considers him to be the best poker player of all-time. He's played against and beaten many poker greats. But the opportunity to face Ivey was a bit different.
"Maybe the first word I would use (to describe Phil Ivey) is fascinating," Adelstein said. "The aura or mystique around him is so palpable. He sat down and you could sense the entire dynamic of the game changed both in terms of the way people were playing. But, more specifically, on a social level, people are even afraid to talk it seems like within his presence."
Ivey and Adelstein are back in action on Hustler Casino Live Saturday beginning at 5 p.m. PT. They'll be joined by the great Tom "durrrr" Dwan, Matt Berkey, and a host of other talented and colorful poker players.
You can catch the stream on the HCL YouTube channel here.