Phil Ivey Absent from WSOP, Will Compete on 'Hustler Casino Live' Friday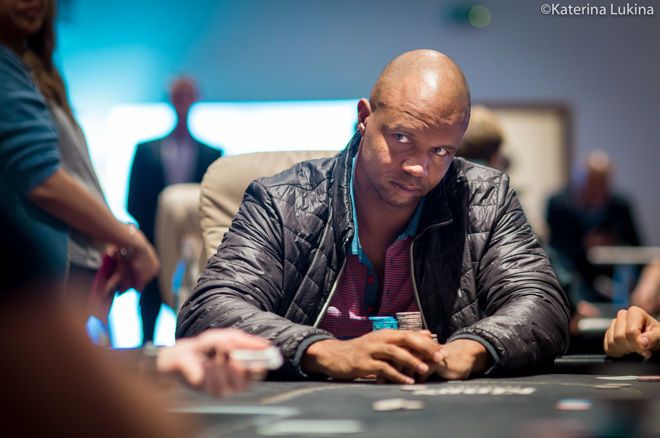 Table Of Contents
Phil Ivey hasn't appeared in a 2021 World Series of Poker event, but his fans can catch him on live-stream, along with Los Angeles high stakes legend Garrett Adelstein, on Friday. Hustler Casino Live, a new show similar to Live at the Bike, will spread a $100,000 minimum buy-in no-limit hold'em cash game featuring the two poker stars October 22 and 23 beginning at 5 p.m. PT.
Fans can watch the action from Hustler Casino, a Southern California card room, on YouTube. The full lineup will be announced later on in the week. Although players can get into the action — $200/$400 blinds — for $100,000, expect most to buy-in for more. Adelstein and Ivey are known to buy-in for much higher than the minimum. They like to play big stack poker and take advantage of smaller stacks.
Feldman Stoked to Get Phil Ivey
Ryan Feldman, the co-owner and commentator of the live-streamed poker show, told PokerNews that Poker King Media helped arrange it so Ivey could play in the high stakes games this coming weekend.
"There are very few poker players who are bigger than life," Feldman said. "Phil Ivey is one of those players who is so revered. It is a dream come true to have him play on our show."
Feldman made a bold prediction about the Hustler Casino Live shows on Friday and Saturday. He expects that "these shows will absolutely shatter all previous live streaming poker viewership records," and said "these shows will be legendary."
Those expectations might not be as lofty as they sound. Feldman's an expert in producing live-streamed poker shows. He spent years in the same role with Live at the Bike, a competing show in the Los Angeles area at the Bicycle Casino. The poker player is building up the his new show, and getting stars such as Ivey and Adelstein, a legend on LATB, in the game certainly helps.
"Thanks to Poker King Media, Hustler Casino, and everyone else involved in making this happen," Feldman said of this weekend's big shows. "And we can't wait for Friday. It's going to be epic."
Huge Weekend for Hustler Casino Live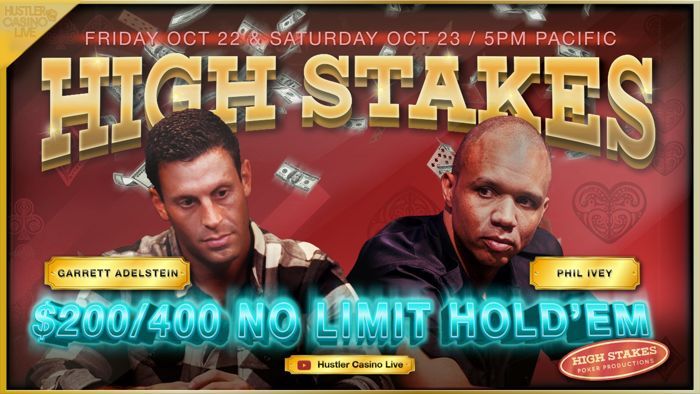 When Garrett Adelstein isn't the biggest name in the game, you know the game will be epic, like Feldman predicts. Ivey, a 10-time WSOP bracelet winner and Poker Hall of Famer, is one of the most popular players in poker history. Although he isn't outspoken like many of the game's biggest stars, he's always been must-see TV. Or, in this case, must-see live-stream.
Adelstein and Ivey are both aggressive players who aren't afraid to pull off the massive bluff, even if it means risking enough money to buy a Bugatti. Feldman hasn't locked up the entire roster for Friday and Saturday, but he said Gal Yilfrach and a "few other big names and fun players" are expected to play, which they'll announce as soon as those players confirm.
The exciting weekend could be huge for the future of Hustler Casino Live. Feldman and Nick Vertucci, also a former LATB regular, launched the show back in July and it's already generating some solid traffic on YouTube with over 28,000 subscribers. With Ivey and Adelstein set to compete this coming weekend, that number should rise significantly.