Exclusive: PokerStars Managing Director Severin Rasset on "Way More Generous" Rewards for Players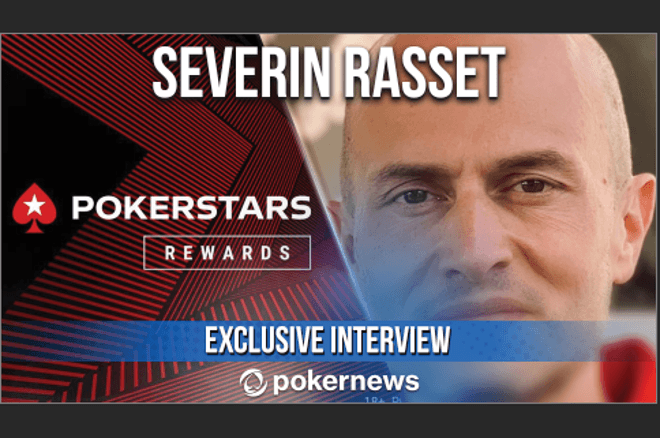 It already looks like the rest of 2021 and 2022 are going to be exciting times for players at PokerStars. Not only is the European Poker Tour (EPT) making its long-awaited return to Prague this December but several new Team Pro Ambassadors have joined the site such as Benjamin Rolle, Sam Grafton and Andre Coimbra.
Now, a revamped and improved Rewards program has been released, making it possible for players to earn up to 65% cashback on their play. The new rewards system, introduced after a three-month trial period to overwhelming positive feedback, promises to be less complicated and more generous than before.
Ahead of its anticipated release to the wider audience, PokerNews had an exclusive interview with Severin Rasset, Managing Director of Poker at PokerStars, to dive deep into the new rewards program.
---
PokerNews: Yesterday was the end date of the trial run for the new rewards program at PokerStars. How was the trial received and what can you tell us about the upcoming changes?
Severin Rasset: It's an exciting period as you can imagine. We have done a lot of preparations for today, which will be the key date. We did the first version during the trial, and we did it based on listening to the players; something that was really important for us. We had quite a few data points, like surveys and focus groups, and on tracking.
The players were quite clear in their feedback of the current system: it was too complicated, and they wanted something more generous. When we did the first version, we needed to make the steps in the right direction but always with uncertainty between what you have in theory and realising it.
Still, we really tried to make it simpler for people to understand, so you know what you are doing and where you are going, and as soon as you get the reward in front of you, you know what you have to do for it.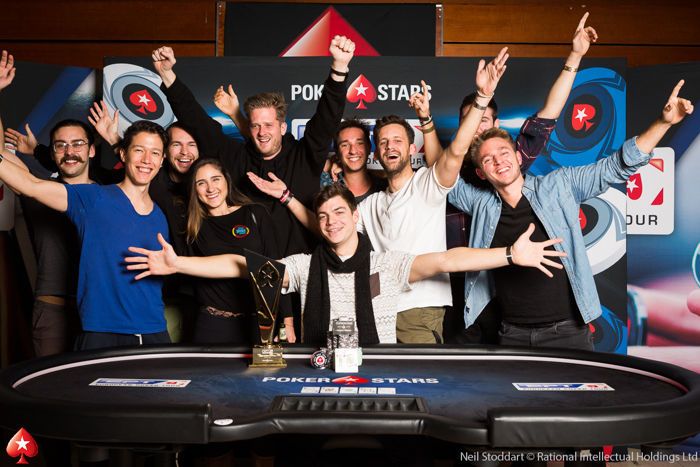 Wanting to be more generous can be harder to execute, but we wanted to make sure that this point was going to be delivered. That's how we built the first foundation of what we have done.
"The players were quite clear in their feedback of the current system: it was too complicated, and they wanted something more generous."
It was also important for us that all players would be treated the same for the loyalty program, so all players are eligible no matter what you play. Whether you play MTTs or Spin & Go, you receive the same amount of points.
We did the trial for like three months, and what was important for us was to measure the satisfaction from players because they were telling us they were not happy with the current versions. The question was 'Are you happier with this new version?' and we saw a jump that was far above expectations because we improved by nearly 80%; that was really reassuring and very exciting that we were heading in the right direction.
That's why a lot of what we're releasing today will be similar to the trial version. We're making some adjustments, but the core is the same. We're going to give up to 65% cashback in rewards — the core will be up to 25% — and using rake as the main metric.
---
Related: Quick Guide to PokerStars Home Games; It Takes Just Five Easy Steps!
---
PN: Can you give a sample of what you feel is generous towards the players? Is the 65% cashback going to be the most exciting change?
SR: Yes, up to 65% is what players will be able to earn. The core loyalty of 25% is way more generous than what we are giving today.
All the ins and outs of the new rewards program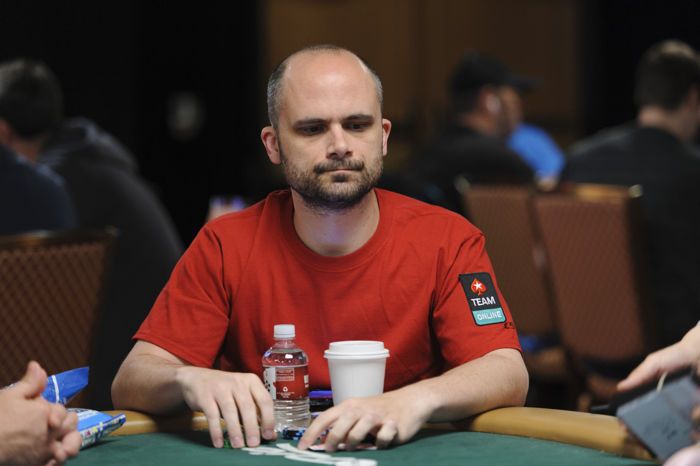 PN: Changing the PokerStars loyalty system in the past has been somewhat contentious at times. Thinking back to Supernova and Supernova Elite, changes were met with negative feedback from the community. For some of these players who may have felt burned in the past, why should they be excited about this new program, and why should they come back to PokerStars?
SR: It's an interesting period because, at the same time as this launch, we're going to hit our 20-years in existence, so it is part of our anniversary and its celebration. Twenty years is a good time to think about what you have done and where you want to go during the next 20 years.
For me, the part that is important is that we are here for the long term with the players. Not just by words, like 'come try us and enjoy yourself at PokerStars'; but by having actions and showcasing how we're focusing on having the right experience for them.
"We are here for the long term with the players."
Loyalty is a major, major milestone for us, but by no means is it the end of the road. We have other plans for 2022, like live events, for example, but for me, it is a set of proof and actions to show we care about the players and all players. If they give it a try, they are going to enjoy it.
I was a very active poker player myself but much less now, but I still respect a lot about poker players. I see many of them are very rational people, and they think about the best place to play.
For us, this is our job: giving them the best to try and have an enjoyable experience, and they will come.
PN: You mentioned loyalty and the importance of fostering this sense of community at PokerStars. When you talk about community, can you give a heads-up about any initiatives that are in place that will help maintain and grow the sense of community?
SR: First, on the community part, this is something quite specific. If you are a poker player, you know the game is bigger than just yourself; it is also in all your interactions with other players. You can study the game, can get some help, and many other things are happening. For example, streamers are a very important part because they build many micro-communities with really passionate people.
Live events are something that we really believe that you have passionate players that want to impose both online and live, and this is where we want to continue to bring the PokerStars expertise and making sure we give them the best possible experience, especially if you qualified online.
"Streamers are a very important part because they build many micro-communities with really passionate people."
We have poker clubs. Again, a lot of these communities are linked to passion, and you have people who are spending their evenings or weekends playing because they love these games. Our job is to connect with them, ensure they have whatever they need to enjoy this experience and find players where they want us to be. One of our initiatives is Discord, where we actually engage with groups of passionate players and quite frequent players to receive live feedback; it's not a time for email anymore!
There is one last initiative that I am excited about it, but I'm going to keep it as a teaser and say we can have a dedicated discussion about it closer to its launch date in Q1 2022.
---
Related: Is this the worst (but funniest) bad beat of all time? Find out!
---
PN: A lot of exciting changes for sure. Speaking of changes, the poker landscape has changed quite a bit in the last 18 months. Some competitors are making waves, and then, of course, there was COVID-19. Are there any specific lessons PokerStars has learned over the past 18 months?
SR: Every time you speak about COVID, it is important to acknowledge how painful it has been in our personal and professional lives before discussing any impact on poker; it is important to keep that in mind. People do what they usually do when facing challenging situations; they try to make the most of it. People turned to different things like video games, social media, streaming, and poker was one of them. I believe it is because young people are making rational choices, and the entertainment value from poker is quite high, especially if you continue to be careful with how you manage your finances; you can spend a little and have a few hours of entertainment.
"Competition is always a good thing because it gives you more energy to do and try new things."
Poker is a great game because you can get a lot from your investment. Many people can enjoy the game once they discover it. Can we make it cool? Can we make people enjoy it? We know there are a lot of steps, and at first glance, it can look a bit complex, so it is our job to make it as easy as possible to get involved and to keep them engaged because once you discover the beauty of this game, the depths you can get to over the months is really something else.
It was also a time to merge with Flutter, which gave us a little time to pause. We had WCOOP, Sunday Million Anniversary, SCOOP, and other series' and we were always thinking about what to do next, and you can quickly be running around at 100mph. It gave us the chance to pause and think about the long term, which is the part that we really wanted to have; where do we want to be in two years, three years, etc., regarding the relationship with our players.
Regarding competition, competition is always a good thing because it gives you more energy to do and try new things, and I hope it helps make us even better.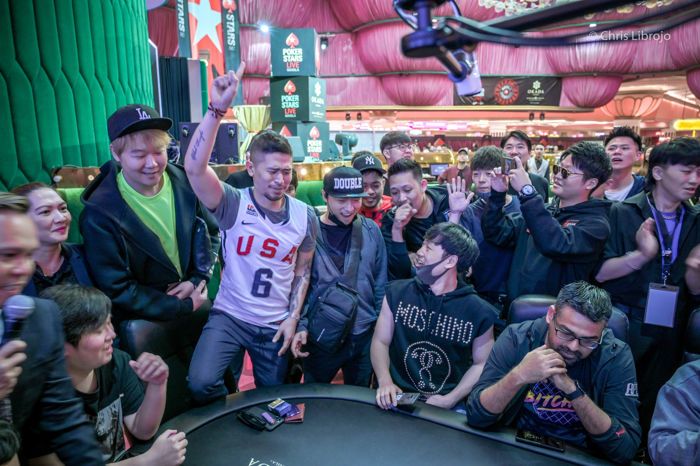 PN: Last but not least: if PokerStars had three main goals for 2022, what would you say they would be?
SR: For me, it's overall engagement and interest to grow the base of our pyramid of players. We are thinking about responsible gaming; we are thinking about how much people can afford. I want to make sure we can have a large base of players who can spend a little because it's the best way to be healthy for us and the players and finding the right balance between these two things.
I really believe this is a great game for people to enjoy, one you can use as entertainment to progress and discover the different layers. We want as many people as possible to play with us.
"We are thinking about responsible gaming; we are thinking about how much people can afford."
Player satisfaction would be another one. The way to track progress is by how players speak about your brand and speak about who we are, and organic recruitment is the best way to be successful these days. If you have happy players, they are your best ambassadors; they can be more effective than any marketing campaign that we do.
The final one, which is linked to that, is building our communities, fostering, making players have a sense that they belong, something that is unique. Making sure we are where our players are is another key to success.
A former professional poker player with a background in sports marketing and journalism. Yori has been a part of PokerNews since 2016 and manages the content team.