Breast Cancer Alliance to Host Virtual Charity Tournament Jan. 27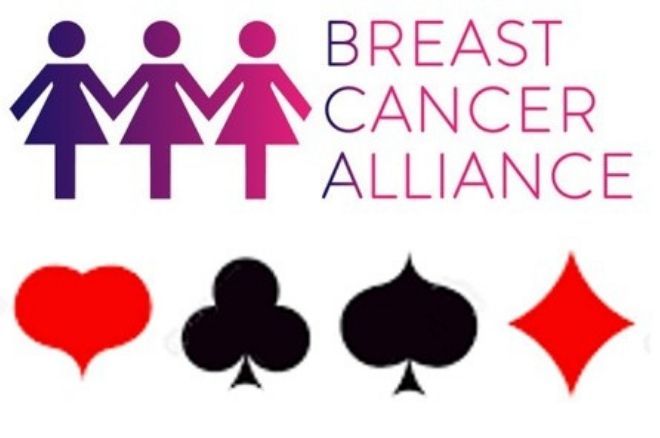 Breast Cancer Alliance, along with some high-profile poker industry members, will host a virtual charity poker tournament January 27 with the purpose of raising money for breast cancer research.
Poker pro Jeff Gross and long-time World Series of Poker (WSOP) announcer Lon McEachern are among those who will join the field.
Charity Poker Tournament Details
Play begins at 8 p.m. ET and all poker players are welcome to compete. The buy-in costs $200 and unlimited rebuys are available. Those who purchase a rebuy in advance can get in for $375, which includes the initial entry fee and one rebuy. For $550, you'll receive all that plus one extra rebuy and an add-on.
Sign-up for the virtual charity poker tournament here:
On top of the poker tournament, the Breast Cancer Alliance, in partnership with Poker4Life, is also accepting sponsorships and donations (details available by using the link above).
Non-cash prizes will be awarded to those who run deep in the charity poker tournament. A Tulah Jem 14K Rose Gold Pendant is the grand prize and is valued at $5,000. Additional prizes include a 2017 Rene Rostaing Cote-Rotie La Landonne, Bradford Family Portrait Session, admission into a future Poker4Life virtual event, and more.
The Breast Cancer Alliance is a non-profit organization with a mission to help improve survival rates and quality of life for those diagnosed with breast cancer. By raising money through events such as a charity poker tournament, the BCA can more effectively help women prevent and detect breast cancer early, and to provide treatment and care for patients.
The virtual charity poker tournament will be livestreamed and include a silent auction. All proceeds from the event will go to the BCA's efforts to provide innovative breast cancer research.
According to BreastCancer.org, approximately 1 in every 8 U.S. women will develop breast cancer at some point in life. Prevention, proper treatment, and early diagnosis are crucial in improving survival rates for those at risk or suffering from breast cancer.