Matt Kirby Becomes 9th Player to Win Way into MSPT Hall of Fame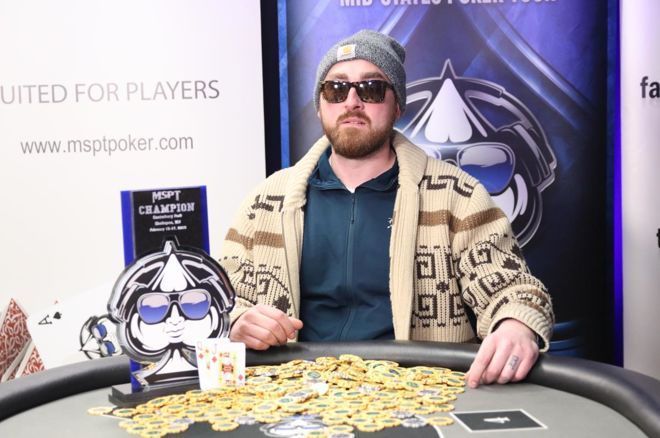 Table Of Contents
Last weekend was not only a special one for Chan Pelton, who topped a 920-entry field to win the Mid-States Poker Tour (MSPT) Running Aces Main Event for $169,271, but also for Minnesotan Matt Kirby, who finished in 81st place for $2,136.
While it wasn't a big score, it was the cash that counted as it marked the 25th of his career on the tour. That stat, along with the fact he's won a MSPT Main Event before – he's actually one of four players with a trio of titles alongside Blake Bohn, Carl Carodenuto, and Dan Bekavac – allowed him to become just the ninth player to win their way into the MSPT Hall of Fame.
Established in 2017, the MSPT Hall of Fame was established to recognize those individuals on the tour who have shown superior skill and achieved specific long-term accomplishments.
The criteria to earn a spot on the MSPT Hall of Fame is as follows:
Achieve a minimum of 25 MSPT Main Event Cashes and 1 MSPT Win OR 1 MSPT Player of the Year; or
Achieve a minimum of 10 MSPT Main Event Final Tables and 1 MSPT Win OR 1 MSPT Player of the Year
"It feels great, I'm not surprised at all that I've achieved HOF status. I could have done it 5-6 years ago if not for Covid these last couple years and then before that I was playing a lot more daily fantasy sports and there was about a three-year span where I may be played two or three poker tournaments," said Kirby, a MSPT regular dating all the way back to Season 1 in 2010.
Indeed, Kirby has been knocking at the door of induction for a while, a fact that did not escape him.
"I was aware I was close. I had the hard part done which was winning one or a POY, came close to a POY, but again I don't make it to a lot of events anymore. I knew I was a couple cashes away towards the end of last year and I knew I was one away before MSPT Running Aces."
He continued: "I was happy to have got to do it in Minnesota especially at Running Aces. The staff at Aces is the best – friendly & professional. This last MSPT was bigger than anything they have had, and between MSPT and Aces staff it was handled perfectly. Definitely my new favorite place to play."
Kirby's MSPT Wins
| Date | Season | Event | Entries | Prize |
| --- | --- | --- | --- | --- |
| February 2019 | 10 | MSPT Canterbury Park | 479 | $99,573 |
| November 2012 | 3 | MSPT Grand Casino Mille Lacs | 172 | $46,970 |
| May 2012 | 3 | MSPT Northern Lights Casino | 163 | $47,070 |
More Focus on Family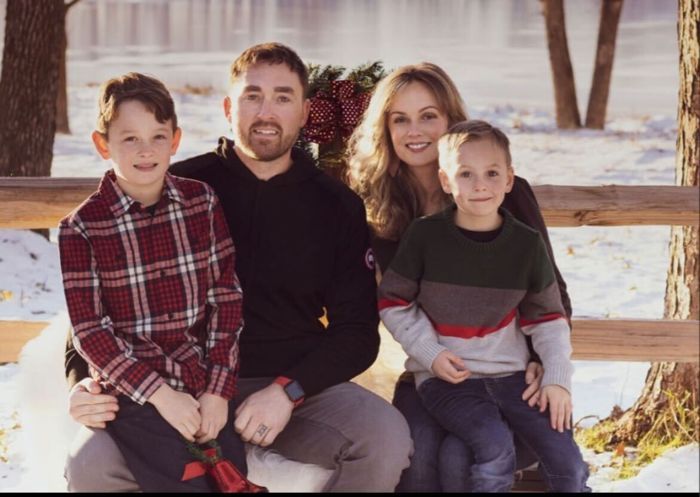 While Kirby used to do the poker grind, he's put more of an emphasis on being a family man.
"I've found a nice balance where I do a little of both poker and DFS, plus my boys are almost 10 and 7 now, so I get to spend a lot of time with them," he said. "Once you have kids you realize how fast life really goes and the one thing you can't get more of is time, so I really pick and choose my spots these days if I'm going to go play poker."
Indeed, it's more common nowadays to see Kirby either coaching his sons in baseball, football and wrestling, or out at the lake fishing and swimming.
"Really, that's the most enjoyable thing to me in life is just spending time with them," said the bearded Kirby, who when he does play poker is rarely spotted without sporting a pair of sunglasses.
Best Free to Play Slots
Joining a Prestigious Group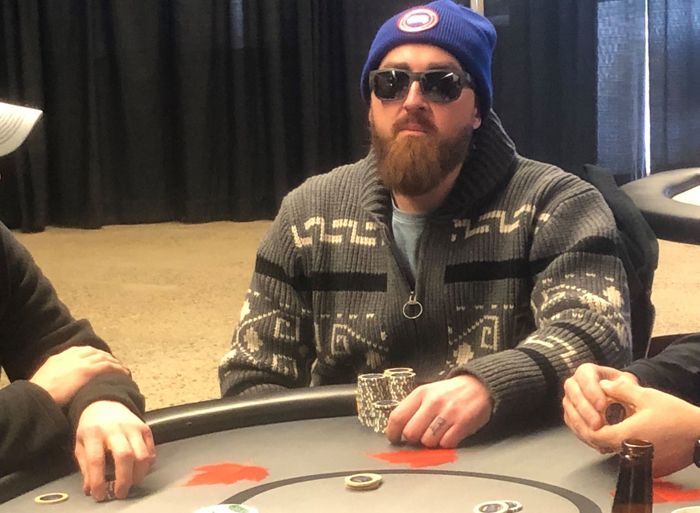 As previously mentioned, Kirby became the ninth player to win their way into the MSPT Hall of Fame.
Here's a look at all those who've been inducted along with the year they got in:
| Year | Inductee |
| --- | --- |
| 2022 | Matt Kirby |
| 2021 | Rob Wazwaz |
| 2021 | Jason Seitz |
| 2020 | Blake Bohn |
| 2020 | Pat Steele |
| 2019 | Mark Hodge |
| 2018 | Aaron Johnson |
| 2018 | Rich Alsup |
| 2018 | Kou Vang |
"It's definitely my biggest poker accomplishment, it's not easy to do," Kirby told PokerNews. "No matter how good you are, you have to put in a lot of time to meet the requirements. I put it slightly above my first MSPT win, which was in Walker, Minnesota close to home. Having some of my friends from home there, as well as my dad, was special."
For Kirby, three MSPT titles and induction into the tour's Hall of Fame may ultimately be where Kirby hangs his proverbial poker hat, as while he still loves the game, it's taken a backseat to other things.
"I'm sure I could have some more accomplishments and higher career earnings and all of that, but I haven't been to Vegas or the WSOP in 4-5 years," he shared. "I just enjoy spending time with family, and summer is so short where I live it's hard to get up for the WSOP. I might go play the Main Event this year though."
According to The Hendon Mob, Kirby has $1,040,005 in career earnings including a career-best $192,751 for finishing runner-up to Jeff Fielder in the WSOP Circuit Choctaw Durant Main Event back in 2013. On the MSPT, Kirby has $360,507 in career earnings over 25 Main Event cashes, a single Regional Event cash, six final table appearances, and of course three wins.
A Hall of Fame career indeed.
Click here to learn more about the MSPT!
Executive Editor US, PokerNews Podcast co-host & 2013 WSOP Bracelet Winner.