WSOP Main Event Champions 2006-08: Gold, Yang, Eastgate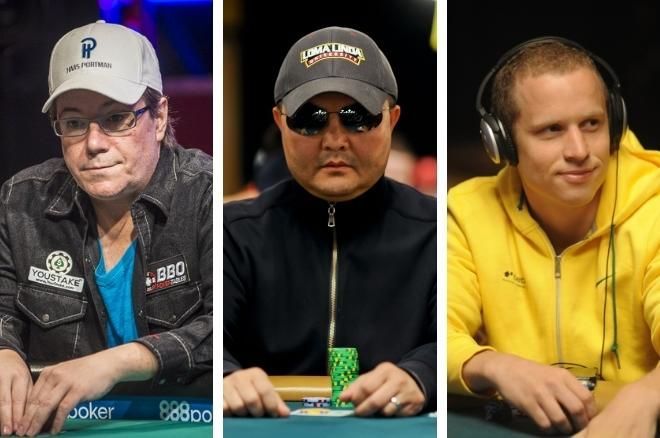 As we prep for the 2022 World Series of Poker, a mere weeks away, PokerNews continues to look back at every world champion this century. In this installment, we focus on three winners from 2006 to 2008 — Jamie Gold, Jerry Yang, and Peter Eastgate.
The mid-to-late 2000s era brought about the largest Main Event field ever (2006) and the start of the November Nine concept (2008). And a whole bunch more, as you're about to read.
2022 World Series of Poker Hub
Bookmark this page! All you need to know about the 2022 WSOP is here.
Jamie Gold: 2006 WSOP Main Event Champion ($12,000,000)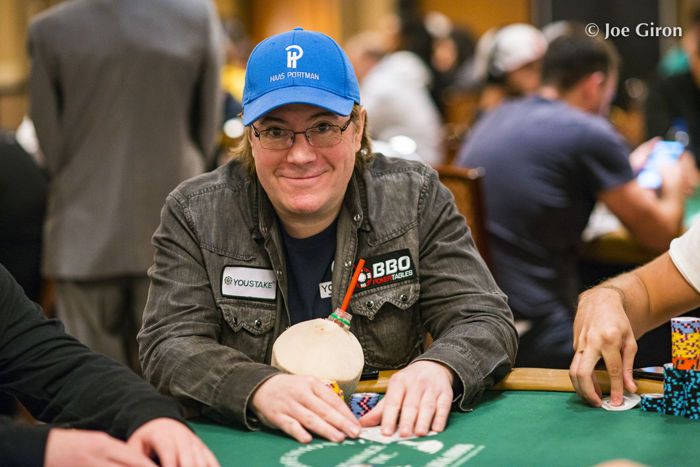 The 2006 WSOP Main Event was a memorable one for a few reasons, including the 8,773-entrant turnout, still a world championship event record to this day. But also because of the unpredictable style of play from the champion, Gold, who used speech play to his advantage when bluffing and came out of nowhere to scoop the $12 million prize, also a Main Event record.
In 2006, poker's popularity was at an all-time high. Joe Hachem won it a year earlier (Aussie! Aussie! Aussie!), beating out a field only about 64% of the size it was in 2006.
Best Free to Play Slots
Gold wasn't exactly your typical poker champ. He wasn't a pro, much like Chris Moneymaker. His prior success had come in the entertainment and film production industry. But he put on quite a show for one week at the WSOP 16 years ago, and the ESPN viewers who watched it all unfold will never forget the many times he talked his opponents into a fold when he was bluffing or a call when he was nutted.
The New Yorker who was 36 at the time had a monster stack throughout the final couple of days, but he had to earn the title at what was a difficult final table that included pros Michael Binger and Allen Cunningham, a Full Tilt Poker pro who was considered one of the best in the game at the time.
What Jamie Gold is Up to These Days
Shortly after his massive score, Gold appeared in some episodes of High Stakes Poker and some other televised poker pros. But, much like most Main Event champs this century, his poker career never materialized on a professional level. That said, he still has a passion for the game 16 years later.
"I do (have a passion for poker)," Gold told PokerNews. "I've been mainly playing online since COVID started, a few home games but at least a few times a week online. Sometimes nightly during lockdown. I've always loved the game, care about the community and always on a lifelong educational path. I have also had the pleasure of coaching some friends to great success which is even more satisfying now."
Gold's speech play strategy during the 2006 Main Event worked marvelously. It was a thing of beauty. But the entire poker community watched and took notes, and he admits the reputation he built from the ESPN coverage that year made it tough on his game going forward.
"Once you become well known for something like that it certainly became a lot harder to pull off bluffs, the speech play though became more interesting at times, always keeping it fun and within the competitive landscape for me," the former world champ explains. "I just had to be smarter and more refined in my bluffing."
Gold resides in Southern California and focuses much of his time in the investment and sports betting world. During the early stages of the pandemic, he donated his time working on a positive and uplifting show called "Some Good News," hosted by John Krasinski, which helped spread positivity during trying times.
More recently, the $12 million winner has been "personally spending more time with my family and some close friends during COVID has been a gift, in a horrifying time for the world where most of us lost friends and family, there was also a positive aspect to the time I never would have had otherwise."
Gold said he hasn't yet decided on his summer plans but hopes to make it to Las Vegas for the World Series of Poker.
2006 WSOP Main Event Final Table Results
| PLACE | PLAYER | COUNTRY | PRIZE |
| --- | --- | --- | --- |
| 1 | Jamie Gold | United States | $12,000,000 |
| 2 | Paul Wasicka | United States | $6,102,499 |
| 3 | Mike Binger | United States | $4,123,310 |
| 4 | Allen Cunningham | United States | $3,628,513 |
| 5 | Rhett Butler | United States | $3,216,182 |
| 6 | Richard Lee | United States | $2,803,851 |
| 7 | Douglas Kim | United States | $2,391,520 |
| 8 | Erik Frieberg | Sweden | $1,979,189 |
| 9 | Dan Nassif | United States | $1,566,858 |
Jerry Yang: 2007 WSOP Main Event Champion ($8,250,000)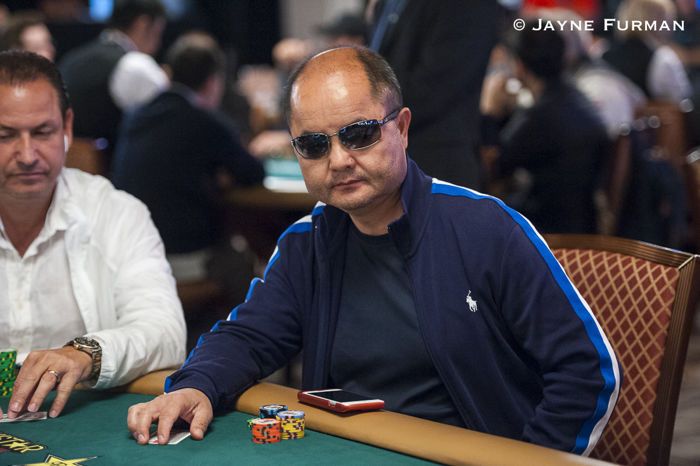 In 2007, the payout for the Main Event winner dropped to a measly $8.25 million. Jerry Yang, another recreational player without much prior tournament success came out victorious against a field of 6,358 players. The final table had some international flare with six countries represented, a stark contrast compared to the prior year in which only one player hailed from outside the United States.
There wasn't much, or any, star power at the 2007 final table. In fact, none of the nine players who made it that deep went on to accomplish much further in their poker careers, although Hevad Khan did win $1 million in a 2008 $10k at Caesars Palace in Las Vegas. Lee Watkinson, who finished eighth for $585,699, has over $4.6 million in lifetime live tournament cashes according to Hendon Mob.
From Poker Player to Restaurateur
Yang, like many Main Event champs in that area, became a PokerStars ambassador upon reaching the final table. But living the life of a poker player wasn't what he was destined to do. The family man moved on to other interests shortly after winning life-changing money, most notably as the owner of multiple restaurants.
Much like poker, there are ups and downs in the restaurant industry. In 2019, Yang was forced to close the Pocket 8's Sushi & Grill in Merced, California for financial reasons. He originally opened the business in 2009 with his World Series of Poker winnings.
In 2015, he opened the Dynamite Grill in Las Vegas, another sushi restaurant. The business has since been closed down. Two years ago, he opened a Shobu Japanese restaurant in Fresno, California, and it receives a 4.5-star rating on Yelp.
Yang still continues to play poker recreationally and makes an annual appearance at the WSOP. He finished fourth in a WSOP Circuit event at Thunder Valleyin January for $57,772. The Northern California resident has just $200,000 in live tournament cashes in the 15 years since his Main Event victory.
2007 WSOP Main Event Final Table Results
| PLACE | PLAYER | COUNTRY | PRIZE |
| --- | --- | --- | --- |
| 1 | Jerry Yang | United States | $8,250,000 |
| 2 | Tuan Lam | Canada | $4,840,981 |
| 3 | Raymond Rahme | South Africa | $3,048,025 |
| 4 | Alexander Kravchenko | Russia | $1,852,721 |
| 5 | Jonathon Kalmar | England | $1,255,069 |
| 6 | Hevad Khan | United States | $956,243 |
| 7 | William Childs Jr | United States | $705,229 |
| 8 | Lee Watkinson | United States | $585,699 |
| 9 | Phillip Hilm | Denmark | $525,934 |
Peter Eastgate: 2008 WSOP Main Event Champion ($9,152,416)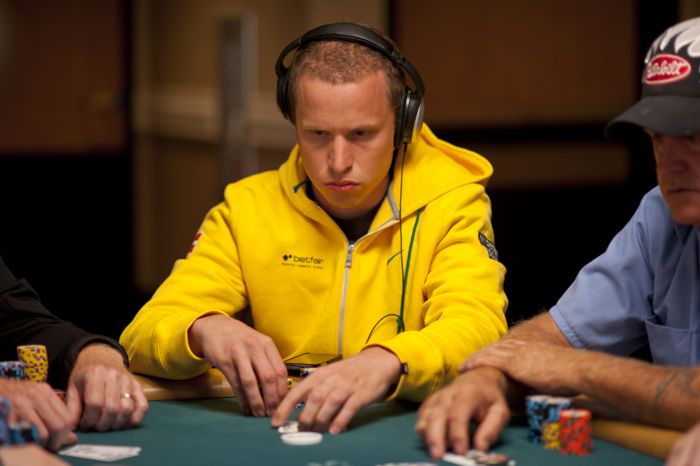 The 2008 WSOP Main Event was the first to introduce the November Nine concept. Once the tournament reached its final table in July, the remaining players took a break until the first Tuesday of November, a decision made by ESPN. The concept lasted until 2017 when ESPN determined production costs were too high.
In 2008, Peter Eastgate, who at 22 was the youngest Main Event winner at the time, won over $9 million for beating out 6,844 players. Ivan Demidov, from Russia, took second place, followed by American Dennis Phillips who always wears his trademark St. Louis Cardinals hat at the poker table.
Eastgate, from Denmark, signed on with PokerStars following his Main Event win. He completely obliterated the final table,
One of the most memorable hands at the final table was during five-handed play when Scott Montgomery moved all-in for around 6 million chips with A♦3♦. Eastgate, the big stack, would call with 6♠6♥. The hand wasn't so memorable because the pot was massive. In fact, it was a relatively small pot compared to some other hands at the final table. But the way it played out was pretty wild.
Upon seeing the cards turned over, Phillips said, "I had a six."
"At least I know he isn't going to flop quads," Montgomery joked.
The flop came out A♣4♦Qx, a nearly perfect flop for Montgomery considering his opponent only had one out. He'd strengthen his hand with the A♠ on the turn before having his hopes and dreams crushed with the one-outer 6♦ on the river.
Better at Poker than You Think
Eastgate's poker career, like Yang, wasn't very extensive. But his run to glory in 2008 wasn't a fluke. He was actually a very talented poker pro for a while and the Main Event title wasn't his only bit of success on the felt. Overall, he has $11.1 million in live tournament cashes, including three additional six-figure scores.
Eastgate also appeared in some televised cash game shows such as High Stakes Poker. Within a few years after winning the Main Event, he was done being a poker pro, and continued to play poker only occasionally.
Shortly after becoming world champion, Eastgate auctioned off his gold bracelet on eBay for charity, and the winning bid was over $140,000. The Danish poker player's post-poker life hasn't been public and he's avoided the limelight. He simply lost his passion for poker and grew tired of the swings.
"It's no secret that I am a pretty introverted guy. I've always said that I'm not good in the spotlight," Eastgate said in a 2018 interview with ESPN.com. "I've always been nervous about that, and I don't like the way I sound in interviews."
In that interview, he explained he lost well over $1 million betting on sports in 2009 and determined that it was best for him to exit the gambling world and admitted he was a "degenerate gambler." To this day, Eastgate, who moved from London back to Denmark in 2013, remains as far away from the spotlight as he possibly could, and it's likely to remain that way for good.
2008 WSOP Main Event Final Table Results
| PLACE | PLAYER | COUNTRY | PRIZE |
| --- | --- | --- | --- |
| 1 | Peter Eastgate | Denmark | $9,152,416 |
| 2 | Ivan Demidov | Russia | $5,809,595 |
| 3 | Dennis Phillips | United States | $4,517,773 |
| 4 | Ylon Schwartz | United States | $3,794,494 |
| 5 | Scott Montgomery | Canada | $3,096,768 |
| 6 | Darus Suharto | Canada | $2,418,562 |
| 7 | Chino Rheem | United States | $1,772,650 |
| 8 | Kelly Kim | Sweden | $1,288,217 |
| 9 | Craig Marquis | United States | $900,670 |