Scott Seiver and Phil Hellmuth to Play for $1.6 Million on High Stakes Duel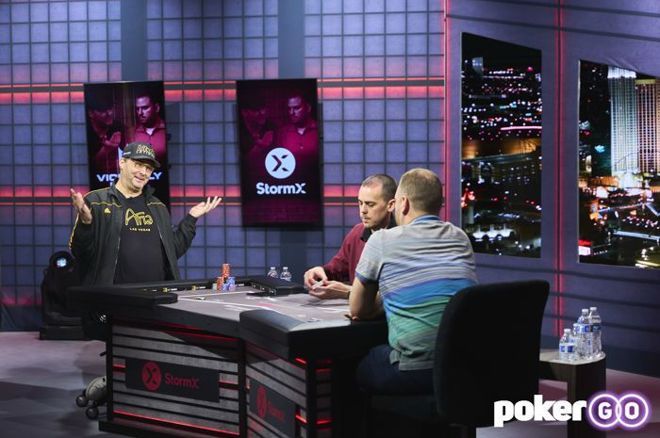 Table Of Contents
Three weeks after losing to Phil Hellmuth on High Stakes Duel III, Scott Seiver has informed his opponent he isn't throwing in the towel and will challenge the "Poker Brat" to a rematch in August with the pot bumped up to $1.6 million.
The exact date hasn't yet been determined, but according to Hellmuth's late Monday tweet, the players and PokerGO are figuring that part out.
Anyone who followed Seiver's dedication to poker this past weekend — he fired 43 bullets in the WSOP $1,000 FLIP & GO — shouldn't be surprised he demanded a rematch against the 16-time bracelet winner.
Here we go for $1,600,000. High Stakes Duel update: @scott_seiver has exercised his option to play me in a heads ma… https://t.co/giA9L8PXSs

— phil_hellmuth (@phil_hellmuth)
How We Got Here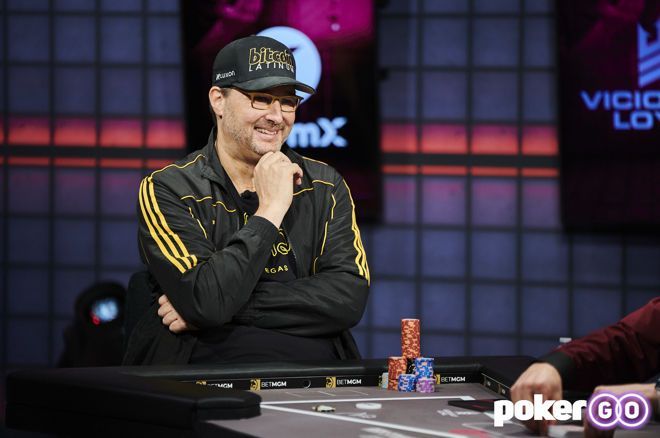 In Round 4 back in May, Seiver replaced Tom Dwan, who was unable to make it to Las Vegas in time for the $800,000 round. Dwan had defeated Hellmuth in Round 2, but then lost the rematch in Round 3.
Per the show's rules, the losing player must contribute enough money to double the previous round prize pool for a rematch to occur. No player can cash out until after three consecutive wins, or there are no more willing opponents.
The game always starts with a $50,000 buy-in per player, doubling each round potentially all the way up to $12.8 million. Nick Wright, a popular FS1 sports talk show host personality, was Hellmuth's initial opponent in Round 1 of the current series of games on High Stakes Duel. He lost a hard-fought battle and declined to rematch.
That left the door open for another player, which ended up being Dwan and then eventually Seiver, who was required to pay $400,000 to enter the game. He'll now be on the hook for another $800,000 to create what will be one of the largest televised heads-up poker battles you'll ever see.
Should Hellmuth win in Round 5, PokerGO would allow him to take the money and run. Thus far, he's in for $250,000 of what will soon be a $1.6 million pot. If Seiver wins, Hellmuth will have the option to pay $1.6 million to call for a rematch in Round 6, or the seat will be open for a different opponent.
Prior to the match back in May, many said Seiver is the toughest challenger to date on High Stakes Duel for the 1989 world champion. In total, Hellmuth's faced five different players, all with contrasting styles of play, on the show, which first aired on PokerGO back in 2020. Hellmuth is an unthinkable 9-1 in 10 total matches, all of which have been played using a sit n' go style format.
On the inaugural High Stakes Duel, he disposed of Antonio Esfandiari in three consecutive matches, and then did the same to Daniel Negreanu on High Stakes Duel II. During the current series of matches, he beat Wright in Round 1, lost to Dwan in Round 2, beat Dwan in Round 3, and then beat Seiver in Round 4.
Mixed Bag at the 2022 World Series of Poker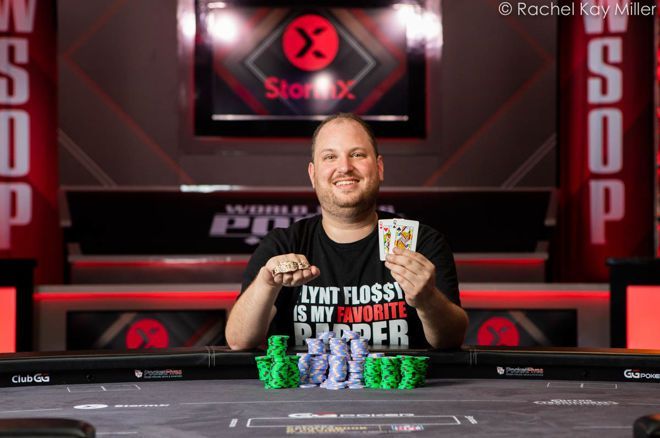 Two weeks after losing to the "Poker Brat," Seiver won his fourth bracelet when he took down WSOP Event #3: $2,500 Freezeout No-Limit Hold'em for $320,059. He also, as mentioned lost 43 consecutive $1,000 bullets in the gimmicky FLIP & GO event.
As for Hellmuth, his series is off to a rocky start thanks to some health issues. He missed the first couple of days of the series due to a bout with "traveler's diarrhea." Days later he was sidelined again after testing positive for COVID-19.
Both poker stars will continue grinding away at another World Series of Poker bracelet. Soon after the series concludes, it is on like Donkey Kong at the PokerGO Studio in Las Vegas when these two legends meet up, mano a mano, for a seven-figure pot.
*Images courtesy of PokerGO.