Scott Seiver Pays $43k to Enter $1k WSOP Event, Fails to Cash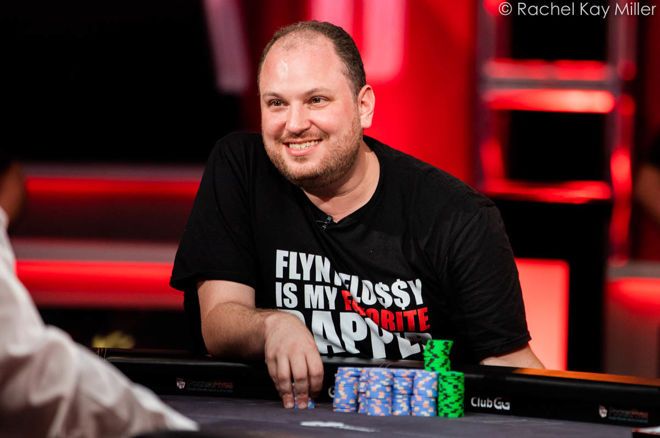 Table Of Contents
Find someone as committed to you as Scott Seiver was on Sunday to cashing in WSOP Event #24: $1,000 FLIP & GO No-Limit Hold'em.
The 2022 bracelet winner entered the hybrid sit n' go/multi-table tournament event not once, not twice, not three times, not even 20 times. He gave it the old college try 43 times, perhaps the most bullets fired in live tournament poker history. In total, he spent $43,000 to enter a $1,000 buy-in tournament, and the worst part is he didn't even cash. But he walked away with a hilarious story to tell his grandkids one day.
What are the Odds?
The FLIP & GO bracelet event, which debuted at the WSOP in 2021 sponsored by GGPoker, is a gimmicky but highly entertaining and unique type of poker tournament. Each player is dealt three cards on the first hand and are automatically forced to take a flop. At that point, they can then discard one selected card. Everyone at the table then turns over their two remaining cards, and the dealer reveals the turn and river.
The player with the best five-card poker hand wins the table and is automatically in the money, while everyone else loses and can reenter if they so choose. After the FLIP & GO round concludes, the remaining players then compete in a traditional no-limit hold'em tournament with one player on Monday winning the bracelet.
When all was said and done, 157 lucky players advanced to the regular tournament portion — all of whom were guaranteed to go home with cash. Seiver, however, wasn't among those who cashed, and his inability to do so was basically a statistical improbability.
As Antonio Lievano pointed out on Twitter, Seiver's odds of losing 43 consecutive flips at an eight-player table were about the same as his chances of flopping quads.
Had Seiver won his flip on the 43rd try, it would have taken a fifth place or better finish just to get his investment in the tournament back. The winner will take home $187,770. Houston poker pro DJ Alexander won it last year for $180,665.
You Win Some, You Lose Some
It's been an up and down past month for the likely future Poker Hall of Famer. The 37-year-old New Yorker fell to Phil Hellmuth on High Stakes Duel last month for an $800,000 pot. He then won most of that back when he took down WSOP Event #3: $2,500 Freezeout No-Limit Hold'em, his fourth career bracelet. And then he dropped $43,000 into a $1,000 buy-in tournament.
Seiver's bracelet win is his lone cash thus far at the 2022 World Series of Poker. But he'll likely tack on a number of cashes going forward now that he won't be forced to flip on the first hand to make it into the money.
As for his battle with Hellmuth on High Stakes Duel III, Seiver has yet to announce if he'll challenge the "Poker Brat" to a rematch in Round 5. If he were to do so, he'd be on the hook for contributing another $800,000 to enter, bringing the pot up to $1.6 million.
2022 World Series of Poker Hub
Bookmark this page! All you need to know about the 2022 WSOP is here.