Matt Glantz Finds the $1 Million WSOP Bounty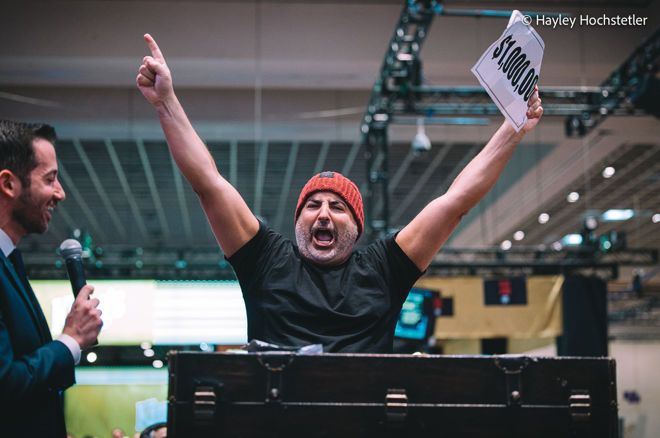 Matt Glantz drew the lucky $1 million bounty on Tuesday afternoon at Paris Las Vegas in the first ever $1,000 buy-in World Series of Poker (WSOP) Million Dollar Bounty, a no-limit hold'em tournament with 14,112 entrants.
Glantz dug through a chest full of envelopes, all with mystery cash prizes ranging from $25,000 to $1 million, most on the low end, and only one person would go home with the grand prize.
The Pennsylvania native slowly opened his envelope and initially noticed a "1" symbol followed by a comma, but as he continued peeling to further reveal, he discovered he'd hit the jackpot.
Glantz won't take home the full seven-figure payday as he disclosed that Shaun Deeb and Paul Volpe each had 10% of his action in the tournament.
"I figured I was going to win because I had two swaps with Shaun Deeb and Paul Volpe, both have 10% and they're the luckiest guys in poker," Glantz told PokerNews. "The rich are getting richer."
That means Deeb, who is still in the hunt for the 2022 WSOP Player of the Year award, and Volpe, will each take $100,000 of the mystery bounty win, and $800,000 would then go to Glantz.
Opportunity to Win More
Glantz then wrote on Twitter that he'll be giving $5,000 to Justin Lett, a player he delivered a bad beat to on Day 2 to win the mystery bounty.
Winning the grand prize was a bit odd for Glantz considering a tweet he sent out just one day earlier criticizing the tournament.
"Never seen so much FOMO over a nonsense circus bounty event," Glantz tweeted on Day 1.
It appears his opinion of the tournament has since changed based on a Tuesday evening tweet.
Not only did he win big on the mystery bounty envelope portion of the event. He also has a shot at winning additional money in the actual poker tournament.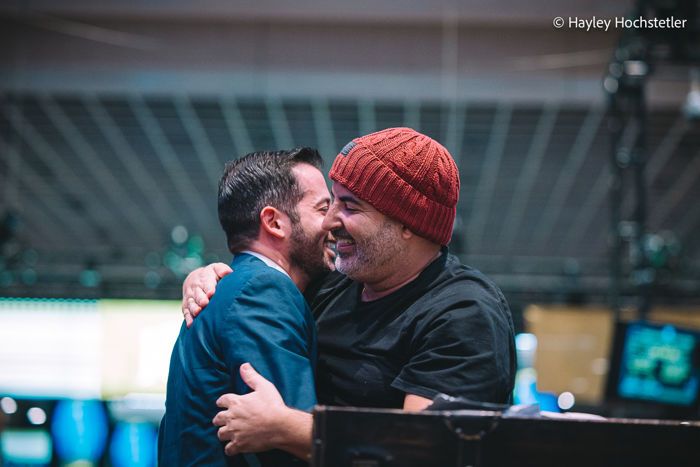 At the time of publishing, with 360 players remaining, Glantz was sixth in chips. When the tournament concludes on Wednesday, the champion will take home $750,120.
Follow PokerNews Million Dollar Bounty Live Coverage