Quads Dooms Asher Conniff at WSOP Main Event Final Table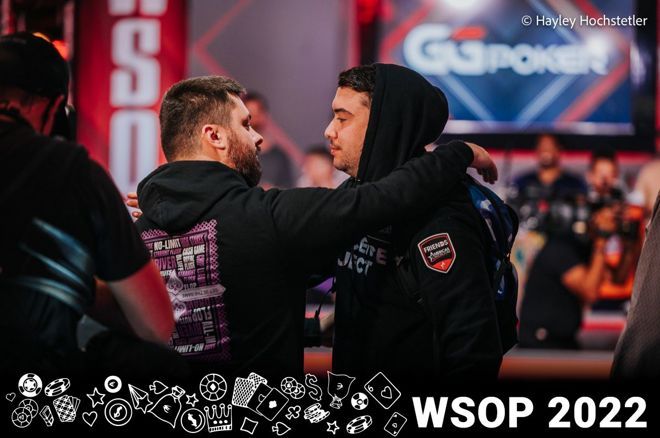 Asher Conniff, one of the most accomplished players at the 2022 World Series of Poker (WSOP) Main Event final table, was the first to go on Friday afternoon when he lost a race that turned into quads.
The New York poker pro took 10th place for $675,000, a huge payday but it was obvious after his bust out that he was disappointed in the short final table stay. But there wasn't much he could have done to avoid elimination given his stack size and the blinds when he moved all in.
Conniff Busts on Quads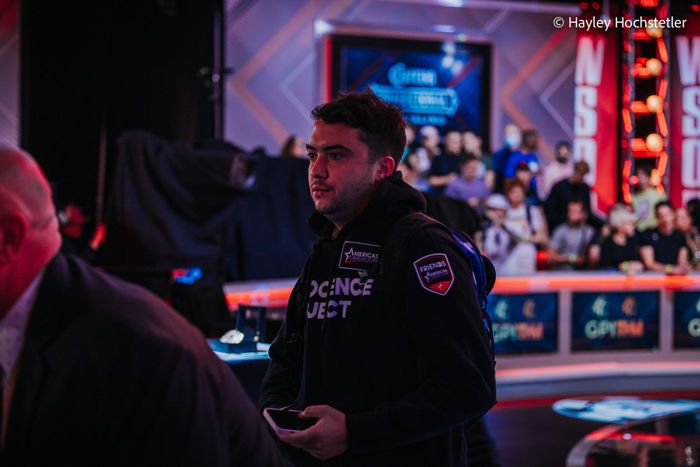 With the blinds at 600,000/1,200,000, Coniff moved all in for 17.7 million with
from a middling position. In the big blind and with a larger stack, Michael Duek made the call with
, and off to the races they went.
The flop of
put a quick end to the hand, giving Duek quads that couldn't possibly be beaten, and the
board completion was all a formality.
Conniff came into Friday's action with just 20 big blinds and lost out on an opportunity early on to win a large pot against Matija Dobric, who bluffed him off the pot on a board of
with a preflop raise, then continuation bets on the flop and turn with
. Conniff mucked
for a flopped top pair, but he was scared off by the ace on the turn. The pot of 17,600,000 ended up heading in Dobric's direction.
Follow PokerNews Main Event Live Updates
For Conniff, that was the beginning of the end, but he did have a shot to get back in the ballgame when he moved all in with ten's. Unfortunately, for the long-time talented poker player, the run out wasn't favorable.
"Right now, it feels bad," Conniff told PokerNews following his elimination. "But it feels good, everyone dreams of the opportunity."
Conniff had a sizable and amped up rail in attendance at Bally's in Las Vegas at the final table. But those friends wouldn't get to hang around long.
"Possibly the biggest shame of the whole thing is that my rail didn't get a chance to see me win some pots and celebrate," the 10th place finisher said.
With the 10th place elimination, the 2022 WSOP Main Event has reached its official final table. The tournament was scheduled to play down to nine on Wednesday but officials called it off after 6 a.m. Thursday morning. Conniff went home with $675,000 but missed out on a huge pay jump to $850,675, and the eventual champion will receive $10,000,000.
The New Yorker now has over $3.5 million in live tournament cashes, according to Hendon Mob.