2022 WSOP Main Event Draws Massive Field, Almost Breaks All-Time Record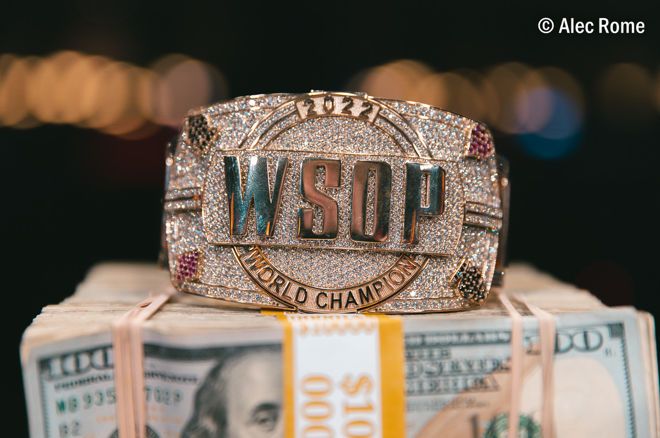 Table Of Contents
With 8,663 entrants, this year's world championship event is officially the second largest in the tournament's 53-year history, slightly higher than the 8,569 of 2019. The winner on July 17 will take home $10 million, with second place receiving $6 million
Despite just missing out on a record from simpler times, when online entries for Americans especially were a dime a dozen, the bumper field shows the WSOP and poker as a whole are in a fantastic spot again.
Gold Holds onto Record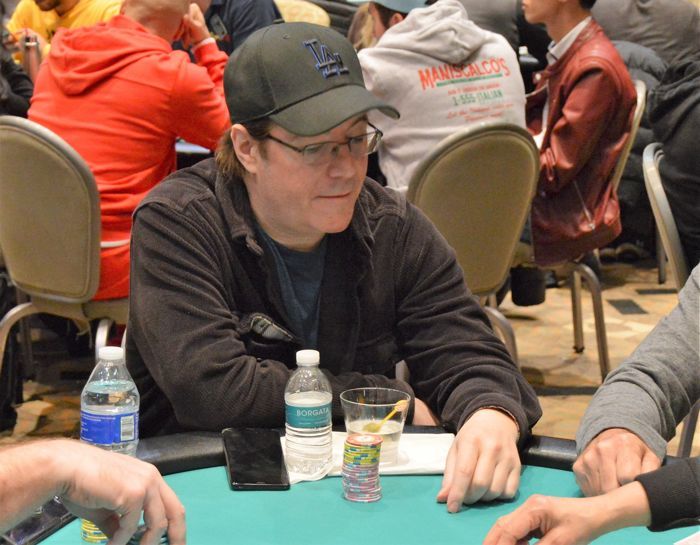 Jamie Gold, who didn't compete in the 2022 Main Event, can still stake his claim to having won the largest Main Event of all-time. In 2006, during the height of the poker boom, he defeated a massive field en route to a $12 million payday, also the largest cash in any WSOP event not named the $1 million Big One for One Drop.
It may come as a bit of a surprise, but Gold was rooting for the record to not only be broken, but to be "smashed." And he thought it should have been years ago.
"I've been looking forward to seeing a larger field in the main event since I was lucky enough to play in my first that happened to have the largest field," Gold told PokerNews. "If not for a ridiculous law that in effect shut down US online poker in 2007, I believe there would be 25,000 entrants or more by now, then hopefully without having to add the Day 2 buy in option."
"The amount of players sponsored and winning satellites combined with the expansion of at least 38 states playing in mutual pools would have been wonderful to see. I believe the game and community I care about deeply is still growing and will continue to expand as states legalize and the next generation of players discover new ways of playing and more variants. Either way, that number will be surpassed next year finally and I look forward to getting back to playing again. Was very sad to miss it this year."
Prior to the start of the World Series of Poker, the PokerNews crew made some predictions on Main Event attendance, all of which weren't too far off base, except for Matthew Pitt, who projected an underwhelming 7,294 entries. Five out of 10 of us predicted a record-breaking Main Event.
Top 10 Largest WSOP Main Events in History
| Year | Entrants | Winner |
| --- | --- | --- |
| 2006 | 8,773 | Jamie Gold |
| 2022 | 8,663 | ? |
| 2019 | 8,569 | Hossein Ensan |
| 2018 | 7,874 | John Cynn |
| 2010 | 7,319 | Jonathan Duhamel |
| 2017 | 7,221 | Scott Blumstein |
| 2011 | 6,865 | Pius Heinz |
| 2008 | 6,844 | Peter Eastgate |
| 2016 | 6,737 | Qui Nguyen |
| 2014 | 6,683 | Martin Jacobson |
Long Lines Frustrate Players
Registration remained open until the start of Level 8 on Day 2d, two 120-minute levels into the session. Hundreds of players late registered before play began on Friday but were stuck in a huge line that wrapped around the Bally's ballroom, some even had to wait up to two hours just to get into a game.
PokerNews was approached by multiple frustrated players in line who were angry with the wait times. But there simply weren't seats available until players busted, according to a floor manager we spoke with.
Each player started with 60,000 chips regardless of when they first took a seat. At the start of Day 2, the blinds were at 400-800, meaning the first players in line would begin with a healthy stack of 75 big blinds. Those who were last to enter the tournament started with 50 big blinds.
Follow the 2022 WSOP Main Event on PokerNews