PN Podcast: 2022 WSOP Main Event Final Thoughts; Interviews w/ Main Event Final Three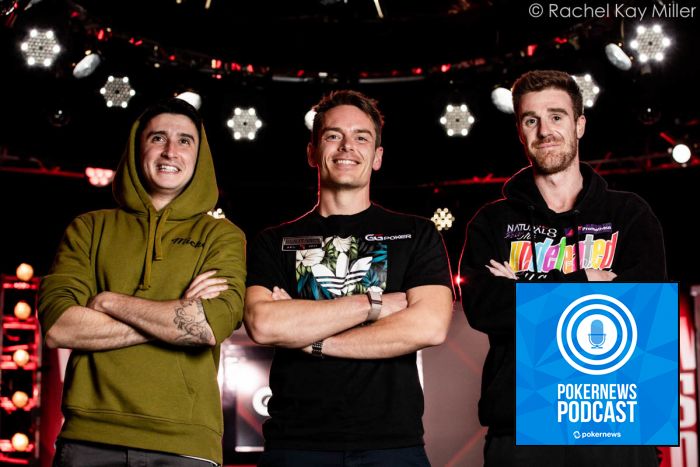 In the latest edition of the PokerNews Podcast, Sarah Herring, Chad Holloway, and Jesse Fullen bring you one final update from the 2022 World Series of Poker (WSOP) at Bally's and Paris Las Vegas. That includes a recap of the Main Event, which was won by Espen Jorstad for $10,000,000!
Sarah chats with the new WSOP Main Event champion as well as runner-up Adrian Attenborough and third-place finisher Mickey Duek. They also feature interviews w/ recent bracelet winners Julien Martini and Lawrence Brandt.
Other stories they cover are the WSOP being affected by the "Active Shooter" false alarm, Dan Zack finally winning WSOP Player of the Year, Robert Mizrachi taking down the WPT Venetian, Paul Tedeschi blinking the 2022 Wynn Summer Classic $1,600 Mystery Bounty, and WSOP bracelet wins by Gregory Jensen and MSPT Hall of Famer Rich Alsup.
Listen to those stories and more on the latest PokerNews Podcast!
2022 World Series of Poker Hub
Bookmark this page! All you need to know about the 2022 WSOP is here.
Time Stamps
Tell us who you want to hear from. Let us know what you think of the show — tweet about the podcast using #PNPod, and be sure to follow Sarah Herring, Chad Holloway, and Jesse Fullen on Twitter.
Subscribe to the PokerNews Podcast on Apple Podcasts here!
Check Out Past Episodes of the PN Podcast Here!
Executive Editor US, PokerNews Podcast co-host & 2013 WSOP Bracelet Winner.