How the 2022 World Series of Poker (WSOP) Will Be Remembered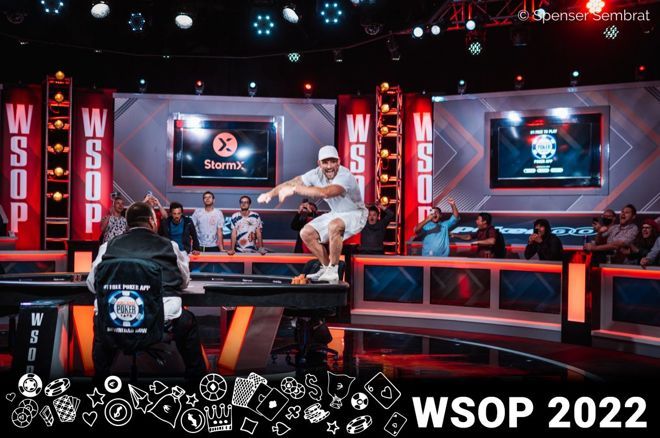 Without question, the 2022 World Series of Poker (WSOP), the first year it took place on the Las Vegas Strip, was a rousing success. There were so many memorable moments, more than we could possibly capture in one reasonable article. So we'll stick with the stories that seemed to most capture the interest of the poker community.
For the first time since 2004, the Rio didn't host the WSOP, which wrapped up its 53rd series on Wednesday. The new venue, Bally's and Paris Las Vegas, meant some uncertainty. Some players were concerned with parking on the Strip (we were all spoiled with that giant convenient lot at Rio), and many were unsure about the traffic with thousands of attendees at an event such as the WSOP.
Not only did the series go off without major issues in either of those areas, the move to Bally's and Paris received rave reviews from most within the poker community, including two of the respected pros, Vanessa Kade and David "ODB" Baker.
Best run @WSOP this year, and a lot of people worked really hard to make that the case.

— Vanessa Kade (@VanessaKade)
That was the best run @WSOP I've been part of and I'm going on 20 years. @JackEffel and his staff did an amazing jo… https://t.co/0uQoYlKj73

— David Baker (@audavidb)
As for the poker that took place this summer, there sure wasn't any shortage of excitement. Dan Smith finally won his first bracelet, the Main Event nearly set a 53-year attendance record, record producer Steve Albini won a second bracelet, Daniel Negreanu's daily vlogs were as epic as they've ever been, and the first player ever to win a bracelet at Bally's was a woman (Katie Kopp).
Those were all great accomplishments that won't soon be forgotten, but nothing this summer was more memorable than the moments described below (in no particular order of significance).
Jackson Denies Hellmuth 17th Bracelet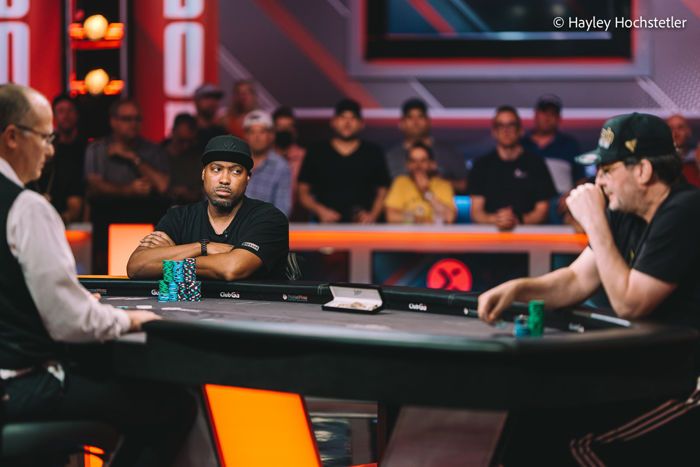 When Phil Hellmuth is heads-up for a bracelet, it's a story whether you love or hate him. On July 2, he was in that position against David Jackson in Event #65: $3,000 Freezeout No-Limit Hold'em.
The atmosphere inside Bally's Event Center that evening was arguably the most exciting outside the Main Event all summer, and it was quite a contentious environment thanks to the loud anti-Hellmuth rail led by poker pro Chris Hunichen, who shouted vulgarities at the 16-time bracelet winner. The "Poker Brat" was clearly bothered by "Big Huni's" chants, and called for security to take action.
Hunichen wasn't removed from the audience and was momentarily silenced when Hellmuth rallied from a massive deficit to take the lead. In the end, however, Big Huni got his wish when Jackson came out victorious, denying the Poker Hall of Famer a record-extending 17th bracelet.
Seiver Pays $43k to Enter $1k Event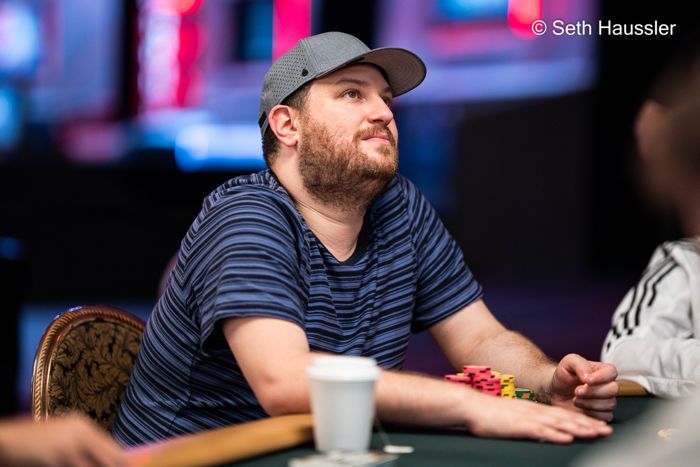 Hellmuth's High Stakes Duel opponent, Scott Seiver, memorably failed to advance beyond the flip to win round in the $1,000 buy-in FLIP & GO event, a GGPoker creation.
He was one of hundreds of players who bought in and left without getting any money back. But none of the others in the field entered the tournament 43 times, meaning he paid $43,000 for a $1k buy-in event. Seiver, who can afford to lose that amount with no problems, was still the life of the party in the FLIP & GO, and even bought a round of drinks for the room.
The FLIP & GO was an entertaining gimmicky tournament in which eight players at each table quite literally just flip to advance (best hand dealt wins) into the money. After the flip-to-advance round concluded, the remaining players (one per table) then competed in a traditional no-limit Texas hold'em tournament. Christopher Chatman ended up winning the tournament for $187,770, and he can thank Seiver for a nice chunk of the prize pool.
Macho Man Dan Makes it Two Straight in PPC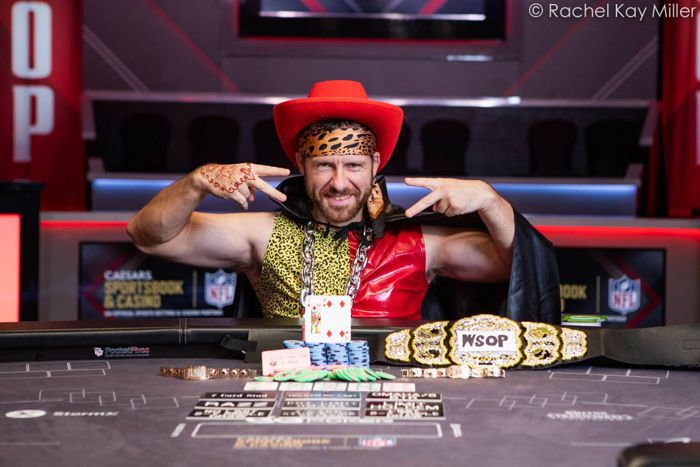 Decked out in a full "Macho Man" Randy Savage costume, Dan "Jungleman" Cates dominated one of the most prestigious tournaments in all of poker — $50,000 Poker Players Championship.
Cates won the event for the second straight year, the only player in history to go back-to-back in the event, and took home $1,449,103. In doing so, he may have essentially already locked up a spot in the Poker Hall of Fame when he becomes eligible in 2030 at age 40.
Not only did "Jungleman" dress up as a former WWE star. He played the part and remained in character throughout the five-day tournament, and his impersonation of the "Macho Man" was actually spot on, Ooh Yeah! No word on how fans watching the PokerGO stream became subconsciously hungry for and subsequently bought Slim Jim's during the final table, however.
Recreational Player Becomes Last Woman Standing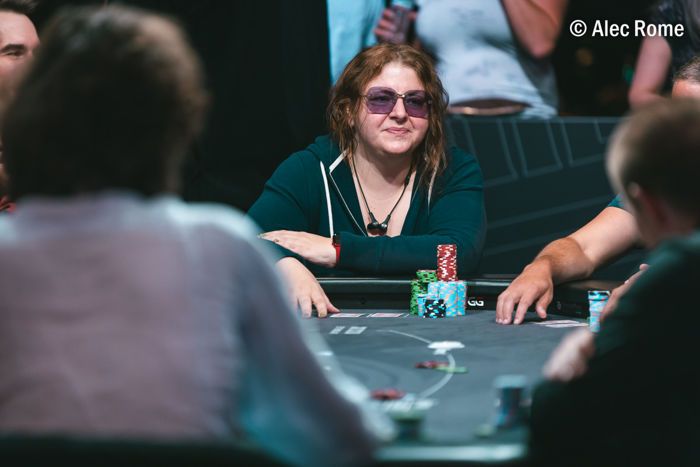 There were a number of women who ran deep in the 2022 World Series of Poker Main Event. But none of them — not even the pros — could outlast a recreational player named Efthymia Litsou, who came extremely close to being just the second female in history to reach the final table in poker's world championship event.
Litsou, a Greek woman who lives in New York, finished in 18th place for $323,100. She had just $26,000 in prior live tournament cashes, according to Hendon Mob. Despite her lack of tournament experience, the amateur poker player became a fan favorite because of her cool, calm, and collected demeanor in a high-pressure situation.
In the end, Barbara Enright, who finished fifth in 1995, is still the only woman to reach a WSOP Main Event final table, but Litsou took the poker world on one heck of an entertaining ride.
Listen to the Final 2022 WSOP PokerNews Podcast Here!
Espen Jorstad Wins the 2022 WSOP Main Event for $10 Million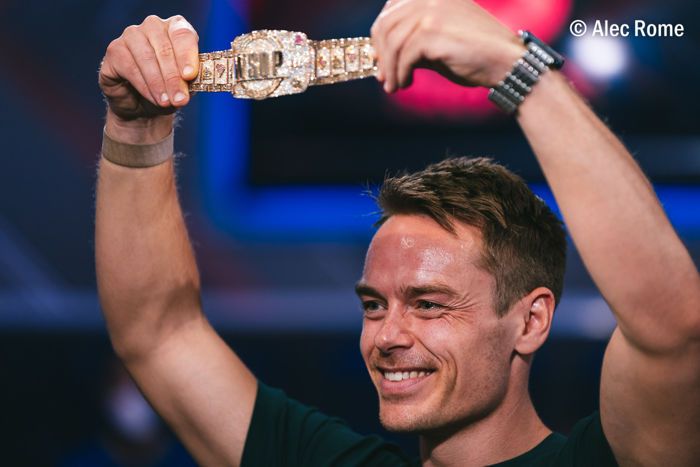 The WSOP Main Event is the most prestigious and important tournament in all of poker each year. Last week, Norway's Espen Jorstad, who also won the Tag Team event this summer, was the last person standing in the 8,663-player tournament. For his world-class performance, he took home $10 million.
Jorstad put on a clinic at the final table, dominating some tough opponents en route to a career-defining victory. He become the 53rd poker world champion, joining the likes of Doyle Brunson, Johnny Chan, and last year's winner Koray Aldemir.
Adam Friedman was Felted in the $10k Dealers Choice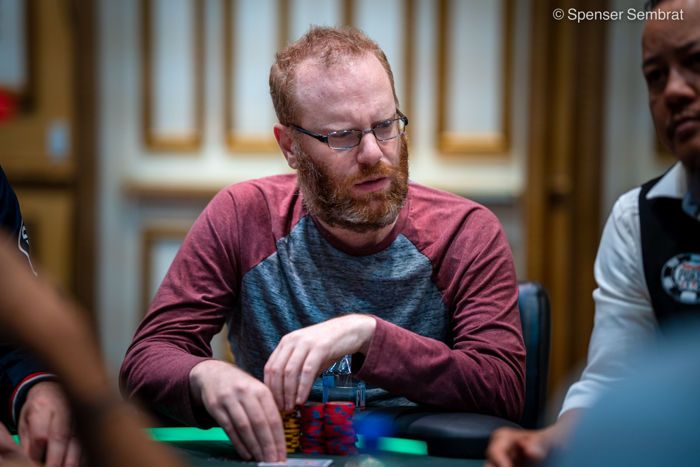 Adam Friedman held one of the greatest streaks in modern poker history, winning the WSOP $10,000 buy-in Dealers Choice Championship three consecutive years entering 2022. Last year, he won it for $248,340 after defeating Hellmuth heads-up.
This summer, however, the streak finally came to an end when he was eliminated on Day 1, well short of the money. For the first time since 2017, he left the tournament with players still remaining. But he still won a 2022 WSOP bracelet, his fifth, in Event #22: $10,000 Seven Card Stud Championship for $248,254.
There were many other exciting moments worthy of recognition on this subjective list. One thing is certain, and that is the 2022 World Series of Poker, which officially ended on Wednesday, was one for the ages. We can't wait to do it again next summer.
Click here to see who won the 2022 WSOP Player of the Year!