2022 WSOP Featured Females: Katie Kopp Becomes Bally's First-Ever Bracelet Winner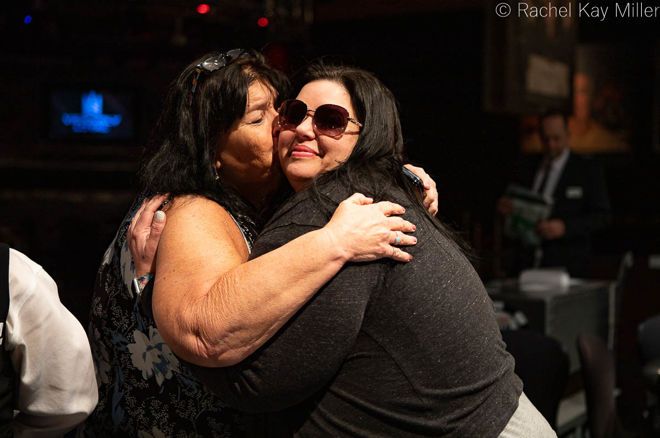 Table Of Contents
This past week, Katie Kopp, a traveling poker dealer, won the 2022 World Series of Poker (WSOP) Event #1: $500 Casino Employees No-Limit Hold'em for $65,168. In doing so, she became the answer to what will surely become an interesting trivia question.
The first bracelet winner of 2022 is also the first bracelet winner at Bally's, the brand new home of the World Series of Poker. Every year the question is asked how many female players will capture a bracelet, so many were thrilled to see it happen right off the bat.
100% of the WSOP bracelets won in Paris/Ballys have been won by a woman. # Congratulations, Katie Kopp! #WSOP

— Rachel Kay (@_RKMusic_)
Kopp, a mother of two, spoke with PokerNews following her life-changing win.
"I was also the first one to get knocked out of a tournament here at Bally's," Kopp said with a laugh, referring to busting the Casino Employees event right off the bat on her first bullet. "I got knocked out the third hand and then I rebought."
Rebuying turned out to be a smart play for the poker dealer as she spun that stack up into the first of 88 gold bracelets to be won at Bally's this summer.
Poker Dealer from Cleveland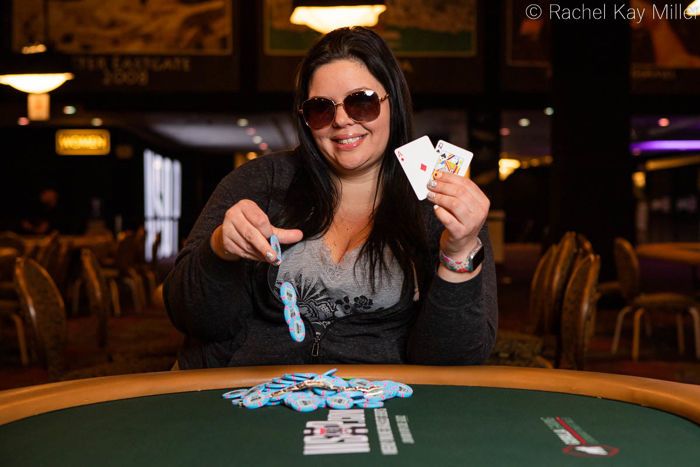 Kopp, who travels to play poker and deal with her mother, also reached the final table in this same event back in 2018. She finished in third place for $26,250 that year. This time around, she performed even stronger, although she had to overcome a short stack at the final table, making her victory even more impressive.
"I started off 10 years ago, I used to deal in Cleveland, Ohio back when it was Horseshoe Cleveland when they first opened up, and then I quit a few years after that," Kopp said of her poker dealing experience.
The bracelet winner decided to quit her job in Cleveland as a dealer so she could play poker more often, but she still continues to travel to deal cards, working various tournament series. She spent five years living in Tampa, Florida but has recently moved back up north to Cleveland.
"Me and my mom travel, and we mostly deal at Hard Rock Hollywood (in South Florida) four times a year," Kopp explained.
Kopp has dealt the WSOP in the past but had no plans to do so this year "because I just wanted to come out here (to Las Vegas) and play a few events."
She isn't staying in Las Vegas the entire summer but will come back out in a few weeks to chase another bracelet. Kopp entered Event #5: $500 The Housewarming No-Limit Hold'em less than 12 hours after she shipped her bracelet. The luck wasn't on her side in that tournament and she made a quick exit.
Mother-Daughter Relationship
Kopp's supportive mother was in attendance to cheer for and celebrate with her at the final table of the Casino Employees event. Both women are avid poker enthusiasts. But who is the better poker player?
"She's got the bracelet," Kopp's mom answered with a smile.
That settles it then. Kopp is a first in many ways. As mentioned, she is the first to win a bracelet this year and at Bally's. She's also the first woman to win a bracelet in 2022 and the first woman to win the Casino Employees event.
Kopp now has over $108,000 in lifetime live tournament cashes recorded by Hendon Mob. More importantly, she's now a World Series of Poker bracelet winner, something that can never be taken away.
2022 World Series of Poker Hub
Bookmark this page! All you need to know about the 2022 WSOP is here.