Where Are They Now: Ron "The Carolina Express" Stanley Battled Stu Ungar at 1997 WSOP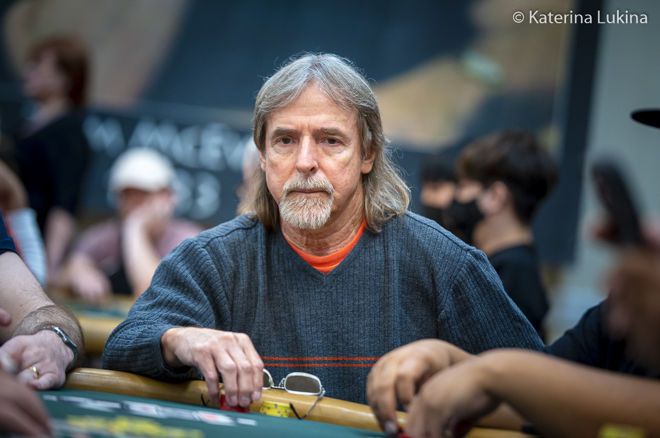 Throughout the 1990s and early 2000s, Ron "The Carolina Express" Stanley, 70, was one of the most feared players in the game. In fact, he even went toe-to-toe with the legendary Stu Ungar at the final table of the 1997 World Series of Poker (WSOP) Main Event. It was there that Stanley donned a tuxedo while playing in the intense Las Vegas heat on Fremont Street.
Stanley, who has been playing poker for a living for "at least 50 years," was recently spotted at the 2022 WSOP and was kind enough to chat with PokerNews.
"My dad used to play poker and he'd take me to the games when I was a kid," he said about how he learned poker in the first place. "I was watching and it got pretty interesting. He was pretty good at it and I picked it up from him. It's in my blood I guess."
While he hasn't had any major tournament scores since before the Poker Boom, Stanley is still on the grind.
"I play poker 5-6 days a week at least, mostly cash games," he said. "In Vegas, I mostly play at South Point, but I've been in South Carolina for six months playing a lot of home games."
Stanley is originally from South Carolina, and that's how he got the nickname "The Carolina Express."
"I moved here in 1986 and Johnny Chan was hot at that time," Stanley explained. "He was the Orient Express, and here I was from South Carolina, so I became the Carolina Express."
Speaking of the old days, Stanley reflected on playing with two kids who have since gone on to become two of the biggest superstars in the game.
"I've played many times with Phil Hellmuth, Daniel Negreanu before Negreanu got hot anyways. They were super aggressive. If you could catch a break you could get there. Phil has always been the brat. It's not for TV, that's what I was telling my girlfriend. He's making money because of it but he's not acting."
So, what does an old-school legend from the Binion's Horseshoe days think about the WSOP's new home at Bally's and Paris?
"So far, I like it better here over the Rio, but there was nothing like Binion's, it was the best," he explained. "There were a lot fewer players, but I mean you knew everybody. Even the foreigners who may have flown in, we still knew everybody. But now I barely run into people I know."
2022 World Series of Poker Hub
Bookmark this page! All you need to know about the 2022 WSOP is here.
Bracelet Win & Battling Stu Ungar
Stanley's first WSOP cash came in 1990, and just a year later he topped a 202-player field to win his first and only gold bracelet in the 1991 WSOP Event #5: $2,500 Limit Hold'em for $203,000.
"I just bought a house before I won that thing," he told PokerNews. "We needed the money to furnish the house, so we went an spent a ton on that. Right away it went to something useful."
Stanley made another bracelet run at the 2006 WSOP, ultimately finishing seventh in the $1,500 No-Limit Hold'em tournament for $107,614. Brandon Cantu won that particular event for $757,839.
As of 2022, Stanley had 20 WSOP cashes totaling $721,867 with his last cash of $5,597 coming back in 2006 when he finished 86th in Event #31: $2,000 No-Limit Hold'em. According to the Hendon Mob, Stanley has just over $1.6 million in lifetime earnings including a career-best $212,000 for finishing fourth in the 1997 WSOP Main Event.
At that storied final table, Ungar couldn't be beaten, but most in attendance agreed that if anyone was going to stop him, it was going to be Stanley. At one point, the latter even got close to overtaking the chip lead before the two big stacks clashed.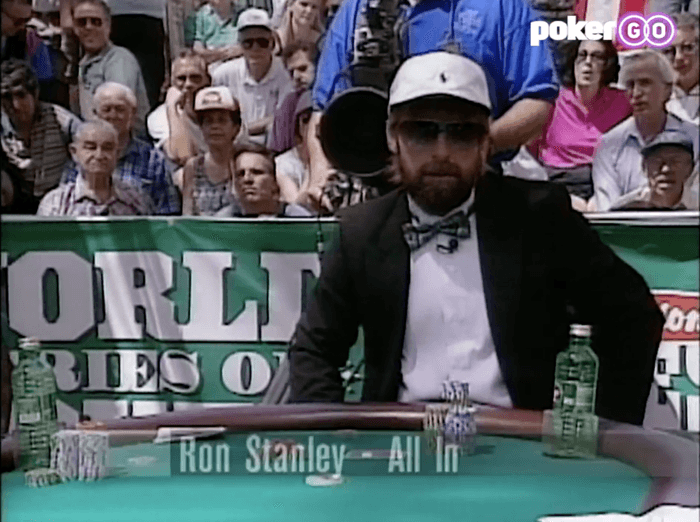 The hand, which has been immortalized in several books including One of a Kind: The Rise and Fall of Stuey 'The Kid' Ungar, The World's Greatest Poker Player by Nolan Dalla and Peter Alson, began with Stanley limping the small blind with the
and Ungar checking his option with the
, which brought about a flop of
.
Stanley checked second pair and Ungar checked behind to bring the
on the turn. Stanley bet 25,000 and Ungar, who had picked up a gutshot straight draw, raised to 60,000. Stanley called and the river was the
.
Stanley checked and Ungar bluffed at it by firing out 220,000.
"Stanley just did not believe his pair of nines was good. He must have thought Stu was slow playing the ace once again. Stanley folded," Mark Rogers wrote in 52 Greatest Moments World Series of Poker. "To please the crowd and tilt Stanley (and the rest of the table for that matter), Stu Ungar show his bluff. Chuckles came from the gallery when Ron Stanley displayed what would have been the winning hand."
Had Stanley found a call, poker history may be very different. Instead, he would soon have kings cracked by John Strzemp, who made trip tens on the turn, and then get the rest of his chips in with jack-eight only to have Strzemp wake up with pocket aces.
"Stu Ungar had demoralized the once rushing Ron Stanley. The bluff was pure brilliance and would go down as one of the best the Main Event has ever seen," Rogers added.
Despite not winning the 1997 WSOP Main Event, Stanley showed he had the qualities of a champion, a player not afraid to get in there and mix it up. Now, 25 years later, he's still at the World Series doing what he's always done – playing poker!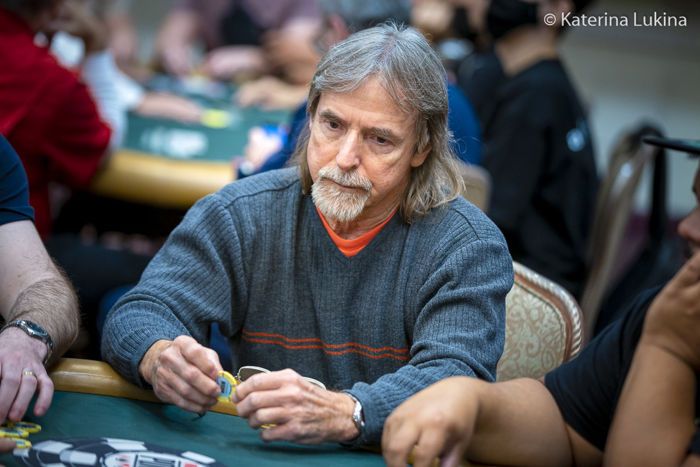 Executive Editor US, PokerNews Podcast co-host & 2013 WSOP Bracelet Winner.