Where Are They Now: Former EPT Champ Sander Lylloff Competing in Biggest Backgammon Duel in History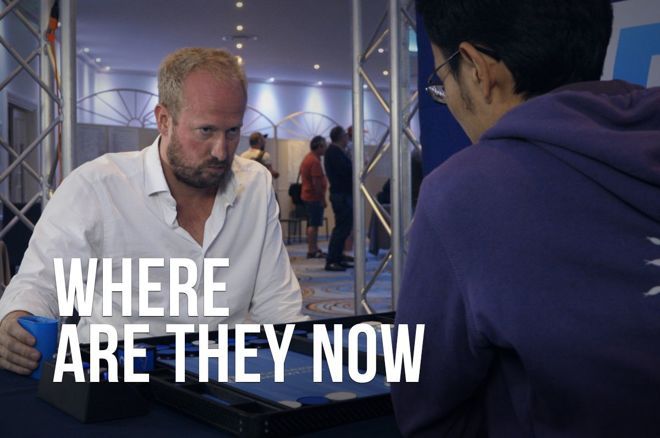 Table Of Contents
Back in 2007, Sander Lylloff made his mark on the poker world when he took down the EPT4 Barcelona Main Event for more than $1.6 million. The backgammon player from Denmark notched five more cashes over the ensuing years, but he hasn't cashed anything since May 2013.
With this year's EPT Barcelona approaching, PokerNews couldn't help but wonder where the former champ is. As it happens, he's actually participating in the Ultimate Backgammon Championship, which pits the old school Lylloff against Mochizuki Mochy to determine the best backgammon player in the world.
The three-day match is actually taking place now at the Fairmont Hotel and Casino in Monaco and features a skill-based setup, where 1 point is scored per each match win and 1 point for outplaying the opponent in terms of computer analyzed error rate.
"Backgammon is a game of open information, and as such it is different from poker."
"I have tremendous respect for Mochy," Lylloff told PokerNews. "For the past decade, he has been broadly recognized as the best match backgammon player. I know that he has spent loads of time studying the game, which has gotten him to the top spot; dethroning him will clearly not be an easy task. I have known him for many years and it is always a pleasure talking over positions and exchanging gambling stories with him. I think he is a great credit to backgammon, and I wish him luck in the upcoming battle."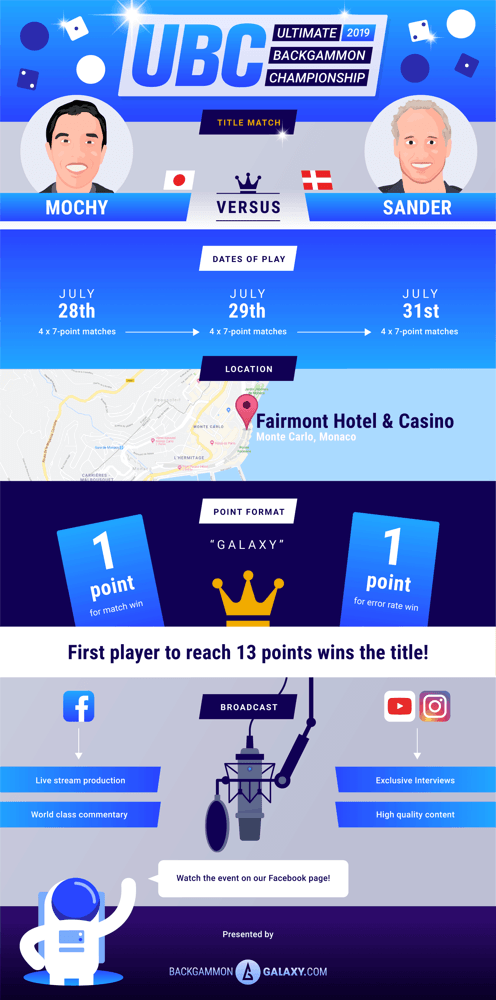 Backgammon and Poker Similarities/Differences
While Lylloff hasn't played a lot of poker as of late, he's continued to battle it out in the backgammon realm often forgoing tournament play to focus on high-stakes backgammon cash games.
"Backgammon is a game of open information, and as such, it is different from poker," he explained. "In backgammon, we play heads up mostly, and that sort of makes the game more intimate. Both poker and backgammon are games with tremendous swings, so we don't differ much in that department. The pleasure of playing for high stakes are much the same, nice adrenaline rush when the stakes get high. Whereas a poker hand can end quite quickly, a backgammon game will take longer on average and it will give those key games a prolonged sense of suspense and intensity, which are some of the reasons I enjoy to play backgammon.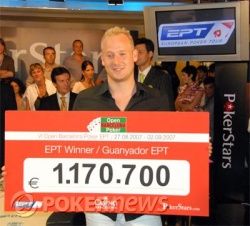 He continued: "Both games require a good sense of math, not math on a university level, but more of what I like to call taxi-arithmetic, you have to be able to solve simple math problems in both games. Also, in both games we don't want our emotions to get the better of us, steaming obviously occurs in both games, and therefore both games require a certain touch of coolness. Luck is probably the best 'skill' to have in both games."
On the flip side, there are skills that might be needed for backgammon that aren't all that applicable to poker.
"I think backgammon players tend to be more mathematical than the average poker player. Also, poker players must bluff more and be more devious, so you don't need as much of that in backgammon as you do in poker. Backgammon players are more honest as a result of this, I theorize. The funny thing is that I see many backgammon players turn into great poker players, but I hardly ever see the opposite."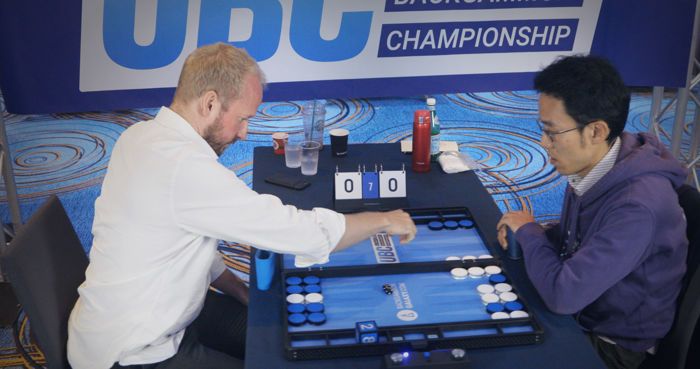 Where Is He Now?
When it comes to poker, Lylloff admits he doesn't play much these days, but it's still a force in his life.
"Poker plays a big part in my life because I have many friends who still play and I like to follow them and hope that they do alright. I do feel that both games were more romantic in the good old days, and the computer programs and robots have taken a big part of the charm out of the game, making it very hard to find an honest and decent game online. As a result of that, I like to focus on other things in life."
"After the session I just had my biggest losing day ever, I completely lost my appetite for grinding medium limit poker."
Given he's a fellow Dane and has squared off against Gus Hansen in both poker and backgammon, PokerNews asked Lylloff if he had any good "Gus" stories to share. He didn't take long to come up with one.
"Gus is a very entertaining character and I am proud and happy to call him my friend. As friends, we have had many good stories on the road, some of which I would not feel comfortable sharing here. I will, however, share one good story that went on to define my life, but he very likely does not recall at all.
"Shortly after winning the very first big poker tournament that I entered in Barcelona in 2007, I was feeling youthful confidence and I decided to sit down and play my first high-stakes backgammon game with Gus. He was much better and tougher than I had anticipated and he ended up giving me a great lesson."
He continued: "After the session I just had my biggest losing day ever, I completely lost my appetite for grinding medium limit poker, and I pretty much gave up playing poker at that point. That session made me want to become a better backgammon player and set other things in motion in my life. Shortly after that, I started a business, and that makes me happy to this day. So, thank you Gus, for all the fun and all the lessons."
The PokerNews Live Reporting Team will be at this year's EPT Barcelona offering live updates from several events. Be sure to check back daily for all the latest and greatest straight from the tournament floor.
Executive Editor US, PokerNews Podcast co-host & 2013 WSOP Bracelet Winner.