Where Are They Now: 2003 Aussie Millions Champion Peter Costa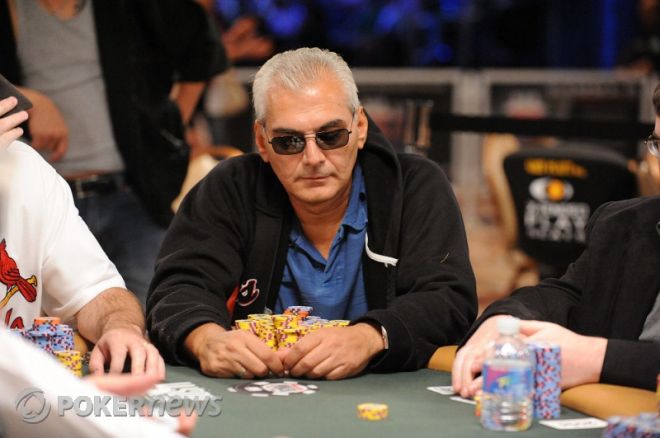 The 2012 Aussie Millions Poker Championship kicked off this week, so we decided to catch up with Peter Costa, 2003 Aussie Millions Main Event winner, to see what he's been up to since his big win, what he thinks about the Aussie Millions, and how winning one of the most prestigious poker tournaments in the world changed his life.
Costa, who is nicknamed "The Poet" and "The Silver Fox," is no stranger to poker. Long before his Aussie Millions win, Costa was notching tournament cashes throughout the United Kingdom. He has been playing since 1995, but things really came together for Costa in 2002 when he earned $728,981 throughout the year and was nominated as European Poker Player of the Year.
Some of his accomplishments that year included victories in the $300 Limit Hold'em event at the California State Poker Championship for $115,662; Bellagio's $2,500 Limit Hold'em for $112,000; $5,000 Championship Event at the 2002 Hall of Fame Poker Classic for $101,520; a pair of victories at the 2002 Four Queens Poker Classic for nearly $40,000; and winning the Late Night Poker Series 6 Grand Final for $78,275.
As if things couldn't get any better, Costa went on to win the Aussie Millions for $221,862 in the first month of 2003. Costa, who has $1,885,097 in live tournament earnings including 12 World Series of Poker cashes totaling $201,525, lives in Las Vegas and is a sponsored pro of Face Up Gaming. Costa was kind enough to sit down with PokerNews before this year's Aussie Millions to give us an update on what he's been up to since his big win.
What have you been up to since your Aussie Millions win in 2003?
Overall, it's rather a complex story and touches on many aspects of life including personal history, personal relationships, dreams and health. In effect it was combination of these factors that dictated the direction I would take in the years that followed my win. The personal history and relationships really cannot be explained in this interview but, they certainly impacted life in dramatic ways. Of course, poker was at the forefront to begin with but, then more important aspects came into play. That's something I never thought I would hear myself say!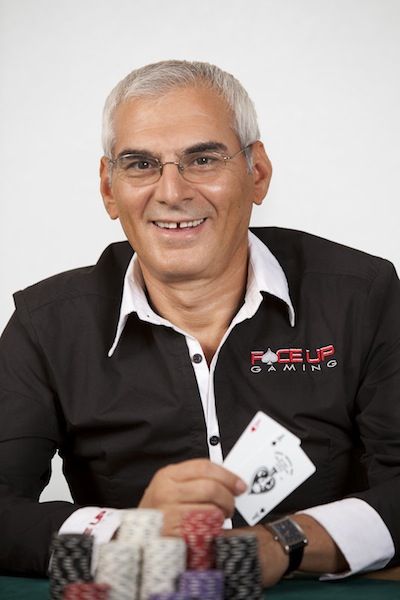 To me, poker was a passion that had replaced the early dreams of wanting to be a footballer. It provided an outlet for the competitiveness that was once abundant in a young boy. Like most kids, I wanted to be special. I wanted a challenge. I wanted to be pushed to the limit of my potential. Instead, through an arranged marriage while still in my teens; I found myself being pushed to the brink of despair. In poker terms, it was being forced to play with a seven-deuce, always under the gun, and very much unsuited.
How it lasted 25 years and how that impacted my life is something that required a long time to understand, never mind overcome. It numbs you as a person and leaves you without an identity. Irrespective, the last two or three years of that arranged world were spent sliding deeper into an abyss and toward self-destruct. That was still very much the case when I began a new life as poker player in 2000-2001. When I found love and a new wife in 2003, poker took second place. When ill health decided to pay a visit in the next couple of years, I didn't take to the battle very well. I ignored it and hid it as best I could. Luckily, at least online offered a way out from the demand of traveling etc.
In time however, it became apparent that by ignoring the battle, I was gambling for everything. The odds did not look good. Feeling like crap every day and being a heart-attack or stroke waiting happen, something had to change. By 2006-2007, I somehow found the desire not just to fight, but to fight and win. Around the same time, I began creating new games.
This was an old passion of mine that left me broke twice in my new life. I came close both times to actually releasing the software but, to be honest, trying to fund such projects through poker in those days was an uphill challenge. I showed one or two games to Phil Hellmuth and to cut another long story short, we are now partners in a company with seven or eight of my games. I also have another company with a few other poker players as minority shareholders. The aim is to take poker and online gaming to new directions. It is, however, an expensive and slow process. It's not a road I would recommend, that's for sure.
As for health, I must admit to feeling a sense of pride at how things have progressed. I somehow managed to go from not being able to walk without losing my breath, to now playing football at the age of 56, and with men half my age. I had no idea that I could reach such a level of fitness and well being. I guess losing 55 pounds and replacing fat with muscle does wonders. My proudest moment? Probably.
---PageBreak---
How did you enter the Aussie Millions in 2003? Did you satellite in, buy in, etc.?
I was in fact being staked at the time by Erik Seidel and his partner. I remember Erik saying how he sent an email to his partner saying that "Peter was off to a good start in Australia" (in ref to a third, fifth, sixth, and seventh place finish in earlier events). His partner sent him a two-word reply after the main event "great finish." It amused Erik.
Have you played in the Aussie Millions every year?
I played the following year and again made four final tables with three seconds and a fifth but no good in the Main Event. I also went in 2005 and had a great shot in the Main Event, only for aces to get there on the river after I had flopped a set.
In your opinion, what is it that makes the Aussie Millions such a special event?
Top of the list is simple — the people. What a great melting pot of niceness Australia seems to have assembled. Then of course, we have Crown itself. I simply love this place above anywhere else I have played poker. My wife and I have often thought that Australia could one day become our home but as it is, Vegas is just fine for us at the moment.
 
Is poker a big part of your life? How often do you play? What are your favorite games and why?
I always wanted to return and commit to poker but never seemed to feel well enough until these last two years. With working on the games however, it left very little time to travel and commit to live play. It was actually a perfect set up until Black Friday.
I would play online as much as I needed to and focused on working on my games. More importantly, I love being at home with a wife and a relationship that has exceeded every possible expectation. I more or less went from a seven-deuce to aces at a time when any ace would have been a bonus.
Of all the games, pot-limit Omaha is by far my favorite game, especially six-handed. Overall though, I must admit to enjoying many forms of poker. I hope to one day enjoy some of the formats I have put together, but we will see.
You have two nicknames: "The Poet" and "The Silver Fox." What's the story behind those nicknames?
Silver Fox was given to me by a friend in Birmingham. I think the silver hair had something to do with it. As for The Poet, I used to write poems in the old days and someone from Nottingham came up with it. Such a long time ago now, can't remember who.
You were nominated for European Poker Player of the Year in both 2002 and 2003. What was it like being nominated for such a prestigious honor?
As far as European Player of the Year 2002 goes, it was a no-contest. In fact, I doubt if there has been a year when the outcome was so one-sided. However, something happened on the way to Helsinki and to my receiving the award. What followed was really farcical and left the eventual "winner" Gary Bush, fuming at "given an award that everyone knew belong to Peter."
Suffice to say, with the Aussie Millions being the next event after Helsinki, there was only going to be one winner. In fact, Erik and I looked at the odds for the event beforehand and they had us both at 40-1 joint favorites. I remarked to Erik that I felt insulted at being joint favorite. We both smiled. He knew what I meant, how driven I was.
You must understand, I found poker fun. Sure, I had immense belief in myself but, it was always with a smile. There was no ego as such, just a belief that I could overcome the cards to win. Smiling and having fun along the way was fundamental to winning. Winning meant nothing unless it came with the same attitude that I had applied all my life.
This time, however, seven people (seven judges involved in the awards) decided to add a little anger into the mix. To be truthful, if the event played out in the same manner, I would never have won. However, being fired up as I was, I took my game to a new level in terms of being in the zone and following my instincts. So rather than be upset at people, I used emotion as a driving force.
I think the only thing that upset me about the whole thing was that 2002 was really a year in poker that a player could only dream about. More importantly, it happened during a year when my personal life was a living hell. Perhaps that's why I did so well on a poker table. I played not to get busted. If you busted me, you were sending me to hell and I didn't want to go there.
In the end, I dedicated my win to those involved in the awards. I did get an apology, as it happens. It took about six years and the apology was somewhat woeful in manner. Something along the lines of "…..sorry about you know what." I smiled. It was long forgotten in my mind as I actually enjoyed a good relationship with most of the people involved.
What are you up to now and what are your plans for the near future?
Good question. Obviously, having spent the last four or five years creating new games, the plan is to look at forming relationships within the gaming industry. It may sound simple enough, especially if the games have promise, however, the events of the last few years has ensured that great patience was required. We have had opportunities with a few operations, and perhaps we should have taken one or two but; we chose to wait and see how things developed.
With now having a CEO running things and now feeling better than ever, returning to poker is a realistic option. I suppose I want to be in a position where I can promote the games. I think combining these two passions will be the ultimate inspiration to perhaps coming back and achieving something special in the game. I am currently exploring a couple of options that may well just see this coming together.
I am now getting ready for the trip to Australia. So looking forward to the trip and to perhaps another story.
Stay up to date on all the latest news by following us on Twitter and liking us on Facebook. You can also follow our live updates from the Crown's Aussie Millions Poker Championship
Executive Editor US, PokerNews Podcast co-host & 2013 WSOP Bracelet Winner.