Where Are They Now: 2006 World Series of Poker Main Event Final Tablist, Rhett Butler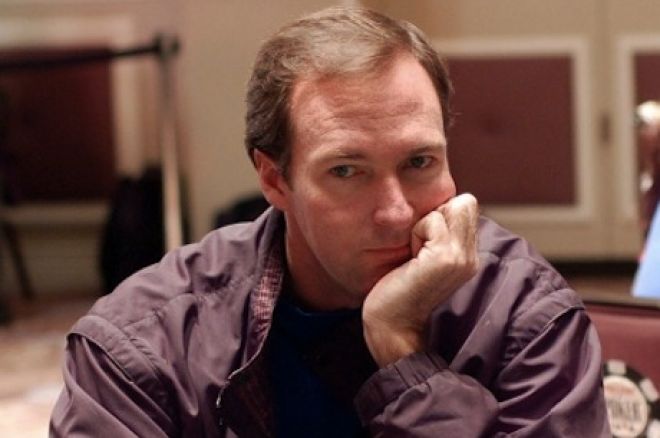 Five years ago, in 2006, the World Series of Poker reached its pinnacle with the largest field in Main Event history. A staggering 8,773 players created a prize pool of $82,512,162, with a first-place prize of $12 million, which was awarded to fast-talking Jamie Gold. Gold made poker history, but there were eight others at that final table who came up short. The poker world remembers a few of them like Paul Wasicka, Michael Binger, and Allen Cunningham, but the rest have all but disappeared from the poker spotlight.
For those who recall, fifth-place finisher Rhett Butler ground his way to a $3,216,182 payday at the 2006 final table. He went on to travel the circuit for a bit, notching cashes in events like the $2,500 No Limit Hold'em Fifth Annual Five Diamond World Poker Classic (fourth for $51,890) and the $1,000 Mixed Hold'em/Omaha/Seven Card Stud at the 2007 Wynn Classic (first for $41,990), but Butler ultimately faded from the poker spotlight.
PokerNews recently had the chance to catch up with Butler, who lives in Maryland and admits that not much has changed since 2006, minus the opportunity to play in some pretty juicy cash games.
What are you up to these days?
As far as my occupation, nothing's really changed. I own an insurance company and kept that. The only thing I've done differently is I do a lot of charity events. That's the best part of the World Series, that it's opened up a lot of doors to do charity events involving poker or some form of teaching, doing anything for hospitals and various institutions. Getting to meet a lot of people and give back to the community, that's been the best part of the whole World Series event, to be truthful.
After your final-table appearance at the 2006 WSOP, you traveled a lot. Can you describe what your life was like right after the final table?
After the final table was probably more of a high life, that was more of a fun time for the next four to six months. I played maybe 20 to 25 of the tournaments after that, and the next two or three that I played in, I actually came in 20th and fourth at Bellagio. Those are the only two that I played. Then I ended up playing 10 to 12 more and didn't do so well. I won a tournament at the Wynn, but really, with poker tournaments, I just don't think the equity is that great.
I always like to play cash, to be truthful. The only thing is, now we play for bigger stakes. My local game has gotten to the point where it's a little bit ridiculous, where people fly in. We've had Phil Laak, Antonio Esfandiari, Tom "durrrr" Dwan and David "Viffer" Peat. That's about all that has changed for me is being able to play a little bit higher limits. Others who play in our weekly game include Rick Rahim, Christian Harder, Tony Gregg, and Tom Goldstein.
According to you results, your last cash was in 2008. Have you been playing any tournaments since then? What was the last big tournament that you played?
Well, I've played the World Series the last two years, the Main Event only. I got knocked out about 1,000th this year, and the year before, I got knocked out in the middle of the pack. I really haven't played many events the last couple of years. I might get back into it, but like I said, the time and the travel, if I go, I prefer to play in the cash games more so than the tournaments.
Back when you made the final table, the concept of the November Nine did not yet exist. What are your thoughts on that? Is it something you would have liked back in 2006?
It would have been great for me. With my name, especially, I think I would have gotten a lot more money in endorsements, that's for sure. I think it is good for the players, and I think it's good for poker because it builds up. I wish they could figure out a way just to do it live and show the hole cards to people. It's boring, what we had*, to watch poker without hole cards.
*The 2006 WSOP final table was shown on Pay-Per-View and did not feature hole cards.
Do you keep in touch with anyone from the 2006 final table?
The only one that I used to keep in touch with was Michael Binger. When I would see him and his brother at events, we'd always chitchat. Then I talked to Paul Wasicka about some poker issues. I did a couple of charity events with Jamie Gold. So if I see them, I'll say hello, but Michael was about the only one I kept in contact with. That was a fun time, it was definitely enjoyable.
How was it you became close with Binger?
Michael Binger and I never knew each other, obviously, before the Main Event. On the first or second night, we sat down and had dinner together in the Rio at Buzio's. We sat there and ate at the bar, and it seemed like the next seven to eight nights in a row, we never really talked much about poker, but we would just sit there and eat at the bar every night together.
I always thought that was a kind of interesting story. We never played one hand of poker together until we were down to the final table, the final ten. Not to play, to get through a field of 7,000, and the first time we played was the final ten, that was really interesting.
The 2006 Main Event was the biggest ever. What are some of the biggest differences in poker between then and now?
Well, the players now are much more knowledgeable. The last time I had played in the World Series was the 1988 Main Event, and then I didn't play again until 2006. Back in the old days there weren't that many players and no-limit wasn't the game, everybody played limit. Now, everybody plays no-limit, they're switching a little bit to PLO, but the players are much more knowledgeable, they're better.
What sort of changes or purchases came with your $3.2 million score at the 2006 Main Event? Did you make any big splurges?
No, I actually didn't. Maybe a couple years later I bought a new vehicle, it was like a $50,000 car, but I put some money away for my children. I had some investors, so my buddies got half of the money — $1.6 million went to my friends. They're the ones who talked me into playing the Main Event. I wasn't going to unless they put the money up. The other half I got, but half of that went to taxes. So, $800,000 is nice.
I'm going through a nasty divorce now, so all the money I won is just gonna actually go to my soon-to-be ex-wife, which is kind of sad. I did some renovations on my house. The vacations were nicer for a while, took a lot of nice vacations, that's for damn sure.
We know you still play a lot of cash games, but do you still keep on top of what's happening in the poker world? For instance, do you know about this year's November Nine?
You know, we watch it. It's funny, the only time I really watch the World Series is when we're playing our local game. Now, when you watch it, you recognize some of the names but I've only played with one person at the final table this year. I love watching High Stakes Poker on TV, but as far as the WSOP, I don't watch it nearly as much. I don't find it quite as interesting not knowing the people.
I'd rather watch poker than just about anything if it's on, but usually they're reruns. I wish that they'd do it a week or two after the events so you could really follow it, but knowing the results makes it a little bit harder [to watch].
What are your thoughts on what's happening with online poker?
Moneymaker sort of paved the way for a lot of people. Now, it's unfortunate with [the Internet]. The Internet was good and bad. It's great to be able to play whenever you want to play, but it's bad for a lot of these young kids that need a job. I think that is what changed the world, besides putting poker on the TV, it was the Internet. With this Full Tilt thing, it's kind of a shame. It's almost like a flimflam is what it looks like. I'm curious to what's going to happen.
Who is your pick to win this year's Main Event?
Ben Lamb is a solid player. If you watch him, he has no fear and he makes the right moves. Obviously we're only seeing the hands on TV, but that's what you want to see, when they're not afraid to play back. With some of these weak players, you wonder how in the hell they made it, you know. Tournament poker is different, you've got to run [well] at the right time, and have a little bit of luck at the right time. I was lucky, my good hands held up and I never really had that many bad beats, that's what it takes.
Don't forget to follow us on Twitter and like us on Facebook.n Facebook[/URL].[/I]
Executive Editor US, PokerNews Podcast co-host & 2013 WSOP Bracelet Winner.