Where Are They Now: Family & Business First for Adrienne "TalonChick" Rowsome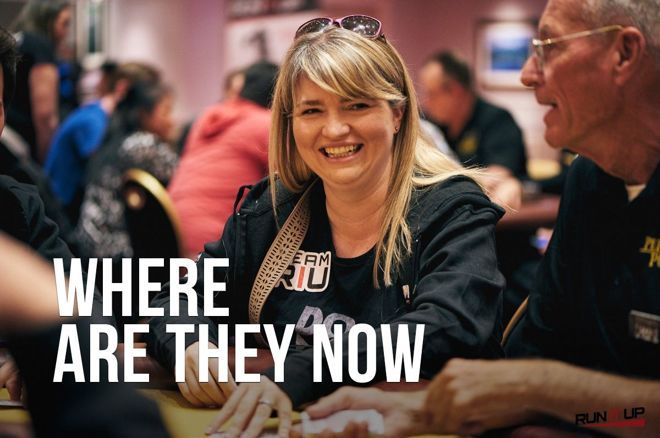 For more than half a decade, Adrienne Rowsome represented PokerStars as a member of Team Online. The Edmonton, Alberta, Canada resident and poker veteran served as an advocate for mixed games playing under the screen name "TalonChick," which was inspired by her first car – a 1992 Eagle Talon.
Formerly an occupational therapist, Rowsome and her husband, Ryan Carter, welcomed their third child to the world just over one week ago. Caitlin was born 8lb 5oz and 21" and will join her brothers, Carrick (4) and Cian (2), in the Rowsome household.
Rowsome: "While I miss playing poker, both live and online, I know that to be the best mother I need to be rested and present as much as possible."
"After leaving PokerStars in March of this year, my time has been focused on family and starting a business that I am passionate about and feel like I can help so many people with," Rowsome recently told PokerNews. "My company is While Baby Sleeps, and focuses on helping families engage with their children and support the development of essential sleep habits - as any parent can tell you, the path to getting sleep back in your life with a baby is a challenging one."
She continued: "At this point, family is everything. Ryan and I look for the most GTO ways to manage our family life. Largely that involves being engaged parents who are very present. There can be no doubt that, as parents, you impact your children the most in their early years shaping them well into adulthood."
Part of shaping them may include poker. Rowsome and her husband aren't sure when, if, or how they'll introduce their youngsters to poker, but if they do she expects big things.
"Watch out for them in 20 years," she said with a smile.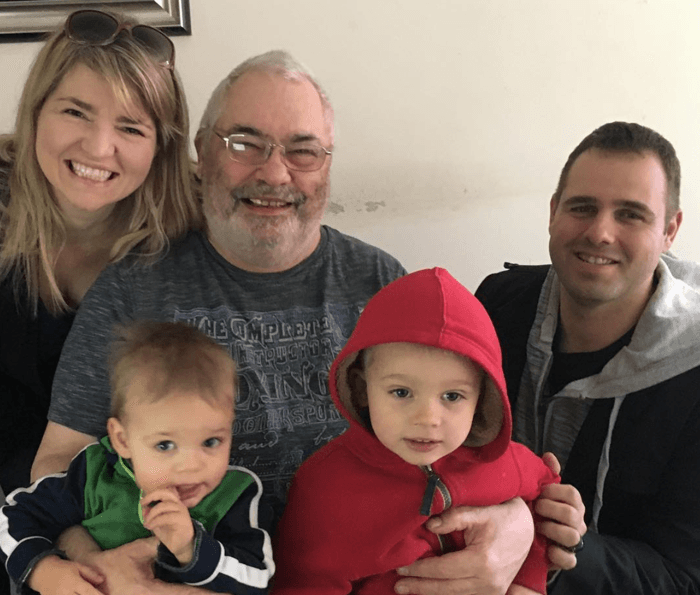 Looking Back on Poker Career
There's no denying that poker forever altered Rowsome's life, both on and off the felt. It really wasn't that long ago that poker delivered her a jackpot when she met her husband.
"Walking into the 2011 World Series of Poker heading to meet a friend that I had only known from online. He was there with Ryan chopping a heads-up satellite to the $25K at the time. I was instantly smitten," Rowsome said when asked about her fondest poker memories. "Until that time, I had never given too much thought to dating a poker player, but just over a year later, we were married. We had very different styles as poker players, but that common bond and love for games have given us a relationship that I doubted existed. That was a tough year in the poker world but had it not been for Black Friday, he might not have been at WSOP that year. Ryan eventually introduced me to Elliot Roe, a hypnotherapist, whose help impacted me both at and away from the tables."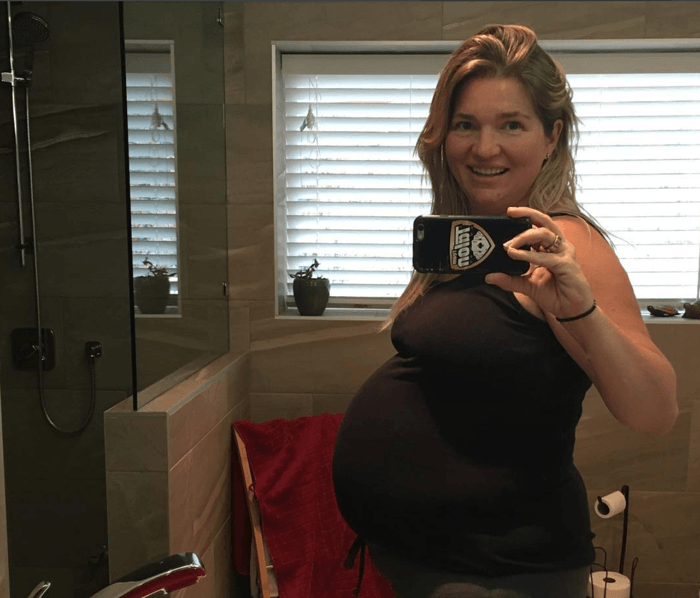 That year was also special for Rowsome as it's when she signed with Team Online.
"I was so proud to be able to represent poker and felt validated in many ways," she revealed. "I liked that I was different than the other players on the team in that I balanced a conventional career alongside poker as a passion. As time went on, I transitioned more and more to full-time poker playing, as the flexibility to make my own schedule while still earning an income was too great to pass up."
Rowsome also recalled her first foray into Twitch streaming and her initial reluctance to do so.
"I distinctly remember getting an email from the Team Online manager in 2015 asking if I knew anything about Twitch or had considered using it. I also recall replying flippantly, saying 'nope, never heard of it and not interested.' Was I ever mistaken! Over the next two years, not only did I join Twitch, but also built Team Talon, a community of people from all over the world with diverse interests."
Rowsome: "I felt like I could best represent the poker community by being a professional, consistent presence on Team Online."
On the other end of the spectrum is Rowsome's split from PokerStars and the platform she'd grown to love.
"It was a torturous decision to step away from Twitch in March of this year. I'm not convinced that I won't be back - just the timing isn't right for me at the moment," she said. "The early years working with PokerStars were really terrific, primarily because I felt respected and heard when I offered feedback or suggestions. Even later, when there were changes within the company, I felt like I could best represent the poker community by being a professional, consistent presence on Team Online."
She continued: "When I knew that I wasn't going to accept the contract offered to me at the end of 2017, I felt blindsided and was really devastated. The last couple years I found myself struggling, more often than not, to try to demonstrate my value and especially the value of mixed games. In the end, they made their stance clear and I was unable and unwilling to represent a company that had divergent values from me."
While she hasn't played much poker lately, Rowsome does have an opinion on the overall state of the game.
"I am an eternal optimist - I think that poker will survive many ups and downs, as it has already, and the players that are the most mentally prepared and flexible will be the ones who persist. While I miss playing poker, both live and online, I know that to be the best mother I need to be rested and present as much as possible, if poker can squeeze some time in, you'll see me at the tables."
To keep on top of Rowsome, be sure to follow her on Instagram, Twitter, and Facebook. If you want to follow her newer endeavors, subscribe to whilebabysleeps.com and follow them @WhileBabySleepsOT on Instagram.
"Do reach out if I can help return some normalcy to your lives by reintroducing sleep to your families," Rowsome concluded.
For more on Rowsome, check out this short film PokerStars did on her a few years back:
Lead photo courtesy of RIU Reno
The Stars Group is a majority shareholder in iBus Media
Executive Editor US, PokerNews Podcast co-host & 2013 WSOP Bracelet Winner.