Where Are They Now: WPT Season 1 Stars Ron Rose & Chris Bigler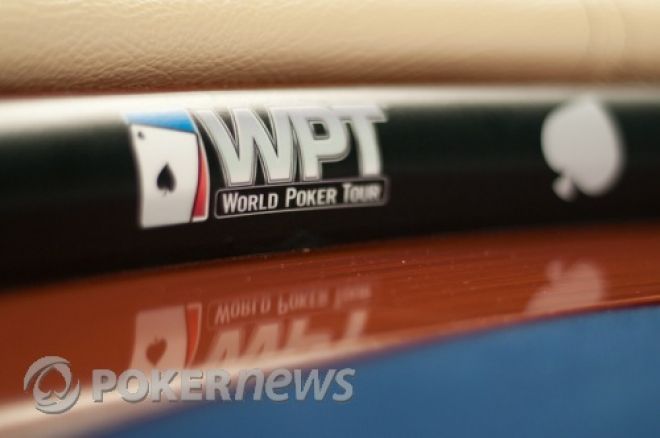 The early years of the World Poker Tour have been credited with making superstars out of numerous poker players including Antonio Esfandiari, Gus Hansen and David "Devilfish" Ulliott. While at a local World Series of Poker Circuit stop, the PokerNews Live Reporting Team discovered two players who had also made their names on the WPT way back in Season I of the WPT — Ron Rose and Chris Bigler.
Rose won the World Poker Challenge in Reno in 2003 for $168,298, and Bigler made two WPT final-table appearances and two Professional Poker Tour (PPT) final tables in subsequent years. Coincidentally, one of those PPT final tables included Rose, who finished in third place right behind Bigler.
2004 Professional Poker Tour World Poker Finals
| Place | Player | Prize |
| --- | --- | --- |
| 1st | John Juanda | $225,000 |
| 2nd | Chris Bigler | $100,000 |
| 3rd | Ron Rose | $60,000 |
| 4th | Dan Harrington | $45,000 |
| 5th | Jennifer Harman | $30,000 |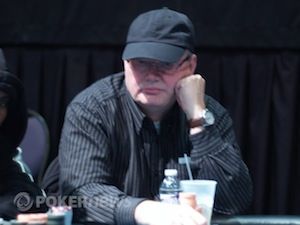 Aside from his PPT final tables, Bigler is quite well known for finishing runner-up to Paul Darden in the WPT Season I 49'er Gold Rush Bonanza. That final table also included a slew of notables including Tommy Garza (6th - $21,000), Vince Burgio (5th - $26,000), Phil Hellmuth (4th - $34,000) and Esfandiari (3rd - $44,000).
Bigler politely declined an interview, but was kind enough to inform us that he has been staying busy. Originally from Switzerland, Bigler relocated to Nevada and has been exploring the United States in recent years. Along with his wife, Marianne, Bigler has been crisscrossing the country in his RV and documenting his experiences in a blog aptly titled Chris' Trip from the West Coast to the East Coast.
Bigler also informed us that he had experienced some health issues that took his attention away from game, though he is now making a return and looking forward to finding even more success in poker. Apparently, that didn't take too long as Bigler recently tweeted:
Won 300$ buyin at the Isle in Florida last night - 3way chop - I first for 10K, others for 9.5K each - nice comeback

— Chris Bigler (@biglerchris)
Chris Bigler Tournament Highlights
| Date | Tournament | Place | Prize |
| --- | --- | --- | --- |
| January 18, 1999 | Carnivale of Poker II | 1st | $58217 |
| May 31, 2002 | WPT Five Diamond World Poker Classic | 5th | $62,604 |
| November 10, 2002 | WPT Gold Rush Bonanza | 2nd | $88,000 |
| November 9, 2004 | PPT World Poker Finals | 2nd | $100,000 |
| February 25, 2005 | PPT L.A. Poker Classic | 2nd | $100,000 |
Like Bigler, Rose had experienced health concerns in recent years, but has returned to the game that he loves so much. Rose, who wrote the book Poker Aces in 2004, won a WPT event before going on to win the World Poker Tour Battle of Champions, defeating the likes of Gus Hansen (6th - $10,000), Chris Karagulleyan (5th - $15,000), Juha Helppi (4th - $20,000), Howard Lederer (3rd - $30,000) and Jose Rosenkrantz (2nd - $50,000) on his way to capturing the $125,000 first-place prize.
Ron Rose Tournament Highlights
| Date | Tournament | Place | Prize |
| --- | --- | --- | --- |
| November 14, 2002 | WPT World Poker Finals $10,000 Main Event | 6th | $44,500 |
| March 31, 2003 | WPT World Poker Challenge $5,000 Main Event | 1st | $168,298 |
| May 4, 2003 | WSOP $1,000 Seniors Event | 1st | $130,060 |
| December 19, 2003 | WPT Battle of Champions Invitational | 1st | $125,000 |
| November 9, 2004 | Professional Poker Tour | 3rd | $60,000 |
| July 12, 2006 | WSOP $1,000 Seniors Event | 6th | $37,710 |
Rose was gracious enough to sit down with PokerNews for a brief interview.
What have you been up to since your success on the WPT?
I've had some medical problems. I had open-heart surgery, I've had two strokes and I recuperated fairly well since then. I spent three to four years abroad resting and recuperating after the strokes. Recently I've been teaching over the Internet and Skype to some people in Italy, Malta, and the U.S. I've been enjoying it.
I have a student in the tournament here [at Harrah's Tunica]. I was working with him, trying to get him along. He's very enthusiastic, very intelligent and I'm trying to teach him the finer points of tournament play versus cash play. He's a very successful cash player. That's pretty much what I've been up to.
Have you been playing a lot of poker over the years?
I played in an event last year, we went and played in Dublin, Ireland. We played there, Slovenia and Switzerland, so in matter of a month I played in three tournaments just last year.
Do you plan on playing more in the future?
I'm sort of taking it up as it goes. I don't really have anything planned as far as doing this or doing that.
What was it like winning the WPT's Battle of Champions against some pretty tough players?
I thought that was the biggest win that I had. I was satisfied and I said on TV that if I win this tournament, I'd probably quit playing poker because I'd basically done everything I started out to do. My goal was to see if I was as good as the pros in playing poker, so I thought if I beat everybody then I think I'm as good as them, so I don't have anything else to prove.
Can you tell us a little bit about your poker book?
I wrote a book called Poker Aces: The Stars of Tournament Poker. I had about 85 people, all-stars of poker at the time, representing 25 countries if I recall and it's a coffee-table book. It was well received and I sold every copy. I enjoyed writing it, distributing it and everything else like that.
Do you think the stars of the games have changed in the last decade?
Yeah, there's been a big change. The young kids watching TV think they can play wild and loose and that's the way you win by playing that way. Personally I don't share those ideas. I play percentages, I'm a math person. I have a math degree, was a mathematician in the Air Force, so that's the way I try to play.
Get all the latest PokerNews updates on your social media outlets. Follow us on Twitter and like us on Facebook today!
Executive Editor US, PokerNews Podcast co-host & 2013 WSOP Bracelet Winner.