Where Are They Now: 2003 WSOP Main Event Final Tablist, Tomer Benvenisti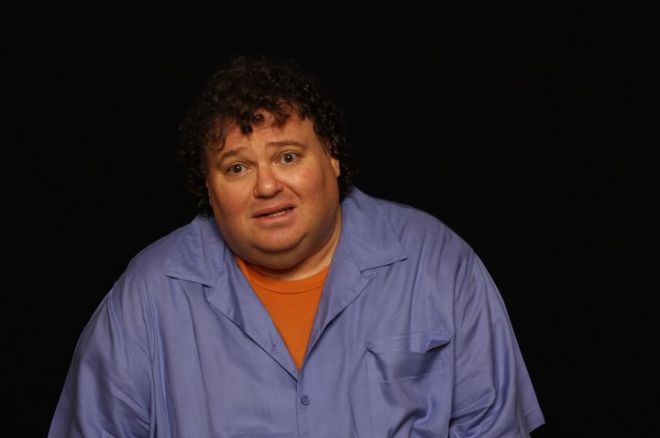 The 2003 World Series of Poker has been credited with sparking the poker boom when Chris Moneymaker won the Main Event that year for $2,500,000. Do you ever wonder how different things would be if the accountant from Tennessee didn't win? What if poker pro Sam Farha had captured the gold bracelet? How about either poker pros Dan Harrington or Amir Vahedi? Heck, if things had gone a little differently, Tomer Benvenisti could have been the 2003 World Champ.
You might be wondering, "Who the heck is Tomer Benvenisti?" The old saying goes, "Nobody remembers second place," so that certainly doesn't bode well for the 2003 Main Event fifth-place finisher. If you can think back to the now classic ESPN broadcasts of that final table, you might recall Benvenisti as the jovial, visor-wearing, expedition entrepreneur who is a self-described "fat bastard."
His fifth-place finish was impressive, especially for an amateur who qualified via a satellite, but his $320,000 prize wasn't exactly life-changing money. This was still 2003 after all. Since that score, Benvenisti has racked up 16 cashes, primarily in small buy-in events throughout Las Vegas, his most notable being a fourth-place finish in a 2004 Festa al Lago III $1,000 No Limit Hold'em event for $17,560. Interestingly, Benvenisti was able to back up his performance in 2003 with another deep run the following year, coming in 190th in the 2004 WSOP Main Event.
PokerNews recently caught up with Benvenisti to see what he's been up to since the poker boom and how the final table changed his life, including his new passion — stand-up comedy.
What have you been up to since the 2003 WSOP Main Event Final Table?
Since then, many things have happened. Besides being in my business of sending people to Antarctica and things like that, I also got started in the stand-up comedy business. I'm doing stand-up comedy and having a great time. It's better to make people laugh than to make people cry in poker.
How do you like doing stand-up comedy? It seems like that could be tougher than being on poker's biggest stage.
It's a frightening thing at the beginning, but when you get people to belly laugh, it really feels good. In fact, we're starting a nationwide tour, my friend Mike and I, and we're calling it the Fat Bastards of Comedy — Heart Attack Tour.
Do you still live in Las Vegas?
Yes, I'm still in Vegas and I still play poker. I mostly play live poker as opposed to tournament poker. When I played that tournament, first of all I didn't know what I was getting myself into, because I didn't even know it was going to be filmed. I did it because I loved the game. Like everybody else, my dream was to be at the World Series of Poker and experience it, and things were just working out perfectly.
Did you buy into the Main Event that year or did you satellite in?
Oh no, it only cost me $125 from a satellite that they used to have that were great. It was a two-table satellite. They gave you a ton of chips. It took hours to finish, but at least it showed some skill level. That was fun.
What are your thoughts on Internet poker?
Like everybody else, I was disappointed with what happened with the Internet situation. It's only getting worse before it's getting better. The situation with Full Tilt Poker is sad, but it's not really surprising because whenever there's big money involved, monkey business goes on. It's human nature.
We understand that your wife, Joanne, also plays poker?
Oh yeah, she is an excellent player, she loves to play. She loves to play limit hold'em especially, and some of the mixed games. She was really sad when the Internet went down because she used to play everyday at home. H.O.R.S.E., she used to love playing H.O.R.S.E. She went through withdrawal symptoms.
How long have you both been playing poker?
I've been playing since 1980, limit hold'em and 7-card stud, and I've been playing a lot. I've played with some of the best in the world when it comes to limit hold'em. When we met, I taught her the game and she loved it, she had the natural ability, plus being a woman she could take advantage of it more.
Was 2003 the first time you played the Main Event?
It was the first time I played at the Main Event. I only played no-limit hold'em for a year before that. I always looked at tournaments differently. I think I was proved to be correct when I got to see the inside workings of tournament play after I came in fifth.
Tournaments are fine and dandy and all that, but I think in reality it's not a good business model. It's not a good way to make money for players, most of them lose a ton of money, especially now with the rakes that they have. I have a problem with tournaments in general, that's why I haven't played a lot of tournaments afterwards. People expect that since you came in fifth that now you should be playing every tournament there is, just because you came in fifth, you should try for the gold. I never thought about it like that. So I played a lot less tournaments afterwards actually.
When was the last time you played at the WSOP Main Event?
Not this year, but the last year, and I came very close to the money. That was frustrating. I only play if I win a satellite, I don't take $10,000 out and hand it to them. I refuse. If I win a satellite, I'm in. If I don't win a satellite, I'm out. That's it.
Did making the 2003 WSOP Main Event Final Table change your life at all? Did you make any big purchases?
I bought a newer car, but it didn't change my life financially at all. I mean, we were doing pretty well before that. What changed my life was suddenly I was signing autographs for being a poker player. I've never heard of such a thing. I was stunned the first time that I was asked.
The other thing that changed was that on the Internet, I heard every fat joke in the history of the world, things I didn't even know existed. I have a think skin, and playing poker, I developed a big stomach.
If you would have won in 2003 instead of Chris Moneymaker, do you think things would be the same? Would there still have been a poker boom?
Well, the name Moneymaker, that was the key. On the other hand, I only paid $125 and I look like a Joe Schmoe. I don't know if it would have changed much actually, I don't know. I wasn't known either. I can't tell you. Of course I wanted to win. Whether it was going to make poker good or not, I don't really care, I wanted to win.
Was the final table nerve wracking, playing on poker's biggest stage?
What was funny, playing on the first day, at the end of the day, that's when I was first filmed. That's when it was shocking, when I was put on a table with Scotty Nguyen and he was going on and on. I was stunned [about the cameras]. I realized I had to do something funny, and that's when I sat down with my book, Poker for Dummies. That was a good laugh.
What are your thoughts on how the WSOP has changed since 2003?
It's become a giant corporate affair. I think it has lost its soul. The competition is really high, these young kids are brilliant. They've seen so many millions of hands that we, the old schools guys, couldn't have gone through. They've come up with some very good theories.
What's your opinion on the concept of the November Nine?
Personally, I don't like it as a player. Now, as a promotion thing, as a business thing, sure, why not? It sounds like a good idea. As a player, I would rather play the next day or a day-long break and then play. To wait all that time, I don't know. I'm always imagining people putting hits on each other before the time comes [laughs].
*You can catch Benvenisti on the Fat Bastards of Comedy — Heart Attack Tour, which kicks off on Nov. 4 in Portland, Oregon.
Stay up to date on all the latest news by following us on Twitter and liking us on Facebook.
Executive Editor US, PokerNews Podcast co-host & 2013 WSOP Bracelet Winner.