Where Are They Now: 2011 WSOP Main Event Champ Pius Heinz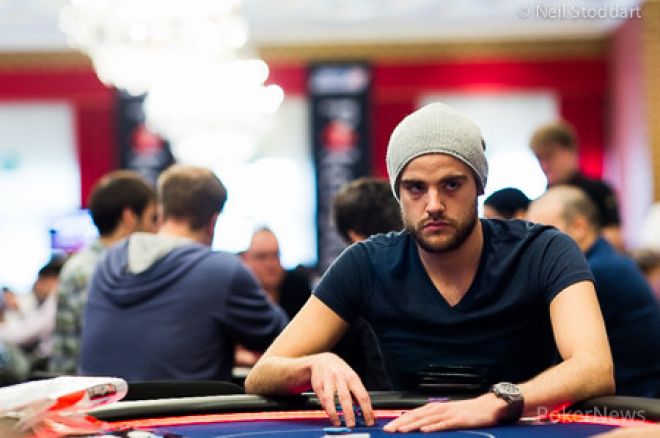 Three years ago, Pius Heinz was on top of the poker world after winning the 2011 World Series of Poker Main Event for $8,715,368. The victory opened new doors for the German, but instead of walking through them, he's retreated from the limelight. In the last two years, Heinz has amassed a mere $8,739, and as a result, Heinz has fallen from the top spot on Germany's all-time money list. So what's happened to Heinz?
Granted, when it comes to men who've won the WSOP Main Event in the past decade, it's easy to overlook Heinz. He was a part of a storied November Nine that included Sam Holden, Eoghan O'Dea, Phil Collins, Ben Lamb, and Martin Staszko, but many felt there was little to differentiate him from the 2010 champ, Jonathan Duhamel. Both were young, non-Americans, and like the Canadian, Heinz went on to become a part of Team PokerStars Pros. However, unlike Duhamel, he never truly embraced the poker spotlight.
A year later after his win, Heinz returned to the WSOP where he notched two mediocre cashes, and by the end of it all, Greg Merson had emerged as the new champion. A short time later, Heinz and PokerStars parted ways and he slowly faded from the poker spotlight.
Fast-forward two years to the European Poker Tour Vienna, which was visiting the Austrian capital for the first time in three seasons. It was there that a seemingly inconspicuous man, now sporting a beard and a beanie, went deep in the €1,100 Eureka Main Event, ultimately finishing 98th for €2,420. There would be neither celebration nor recognition for Heinz on that occasion, but it did register the slightest of blips on the poker radar.
A month later, there was another blip as Heinz was back at an EPT, this time in Sanremo, Italy. On the steps of the Casino Sanremo, Heinz explained he was there for one reason and one reason only — the love of a woman.
"Not doing all that much, just enjoying life pretty much. I've never been like a huge traveler, so that kind of makes poker not so appealing for me," Heinz explains while puffing on a cigarette during one of the Main Event's many breaks. "I live in Vienna, so I didn't have to do all the traveling. I could sleep in my own bed, take a 15-minute ride to the venue, so obviously I was gonna play that. I played Sanremo because I have a girlfriend now, who plays poker as well, and she had to play this event, so I just joined her."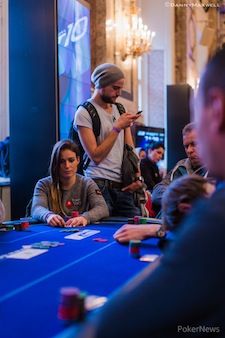 The woman Heinz refers to is Friend of PokerStars Natalie Hof, the German presenter for the EPT dating back to Season 8. Ironically, the media-shy Heinz first met Hof when she asked for an interview.
"We met way back in 2011, when I went deep in the Main actually. Our first encounter was me turning her down for an interview," Heinz laughs. "We've been friends for a long time, and we started dating not too long ago. It's been going great so far. I'm really happy."
Heinz ended up making a deep run in the EPT Sanremo Main Event, even making a call against Sergey Rybachenko that reminded the poker world why he was a world-class player. Even so, Heinz was quick to clarify that his serious poker days are behind him.
"Poker has basically turned back to a hobby for me I guess. I was kind of a professional before I won the Main, and I was a professional for a year and a half after I won the Main," says Heinz. "Now I just play whenever I feel like it and when I enjoy it, when I don't, I just don't play. That's perfect for me. I feel happy again, don't feel any pressure, and just play it when I enjoy it. That's basically how I want to continue doing it. For me, I just try to do what makes me the most comfortable and happy. I know I'm not the best friend of the media, but I'm alright with that."
So what did Heinz think of 2005 WSOP champ Joe Hachem's comments regarding former winners and their roles as ambassadors, specifically critiquing some of the younger guys for doing a bad job representing the game? According to Heinz, he doesn't disagree with the Australian, but believes Phil Galfond's blog on the issue says it "quite perfectly."
"I can just speak for myself, I just don't like the spotlight, I don't like being asked for an interview at every single break, getting my photo taken all the time, or whatever," Heinz admits. "I mean whenever someone has asked me for a photo or an autograph, I've never turned them down or anything like that, but at the same time I just don't really enjoy it. I'd rather just be with my friends or something.
"A lot of times when people know you from TV, they kind of approach you like they know you, or they think they know you, and you kind of assume that you should know them too," Heinz explains. "They treat you like that, but they're really total strangers to you. That's always been really weird for me. So I understand Hachem's point, but at the same time I don't think you can just tell people like the last couple champions, myself included — who're pretty young and get thrown into the cold water — what to do with most of this. Your life changes overnight, and I think it's really hard to adapt and expect people to be perfect ambassadors right away."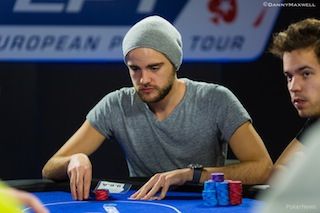 Heinz knows that he wasn't the best representative, but he's all right with it because it was a role he never asked for. As far as he's concerned, he put in his year doing what was expected of him, and when the time came to take a step back and focus on what makes him happy, he took it. Peter Eastgate, the 2008 WSOP champ, did the same thing, even distancing himself by auctioning off his championship bracelet. At least Heinz didn't do that – or did he?
"Actually, it's still at a friend's house because he borrowed it like two years ago or something and never gave it back," Heinz says with a chuckle. "I mean he still has it, I know that, but right now it's there. I've got to get it back eventually."
Heinz is clearly focused on using his WSOP win to build a future — one that he is hesitant to share — but one can't help but wonder if he'll pay homage to the past by returning to the place that changed his life – Las Vegas. In 2012, the year after his win, he was there for four weeks, but that timeframe was cut in half in 2013. In 2014, he's not even sure if he'll make the trip.
"The problem about Vegas, for me honestly, is that it's just about the worst place I've been to," says Heinz. "I just totally hate the city, I think a lot of people understand, some people may not understand at all. I think it's hit or miss for people, and for me it's definitely a miss. I might play the Main, but not sure. I'm going back and forth."
Back and forth, in and out of the poker spotlight, that's Heinz's comfort zone. Some, such as Hachem, may not like it, but they don't have a meaningful say in the matter. For Heinz, he has $8,715,368 reasons to enjoy life and leave his WSOP legacy in more capable hands.
Get all the latest PokerNews updates on your social media outlets. Follow us on Twitter and find us on both Facebook and Google+!
Executive Editor US, PokerNews Podcast co-host & 2013 WSOP Bracelet Winner.