Where Are They Now: Xuan Liu Swaps Poker Passion for eSports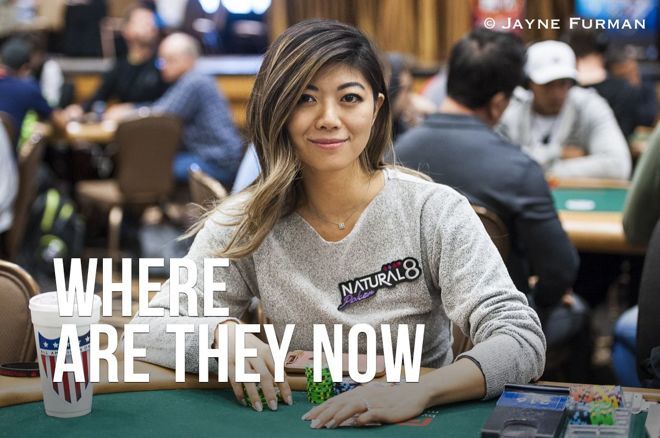 It's been a year and a half since Xuan Liu cashed a tournament. It seems strange considering the Canadian, who has nearly $2 million in lifetime earnings, had cashed for six figures four different years since 2011.
Liu, a comic book enthusiast and former 888poker pro, has been out of the spotlight, which begged the question – where is she now?
Poker to eSports
"I've had a crazy couple of years. I just got out of a whirlwind relationship that gave me whiplash. I moved three times during this period and planned two weddings and two funerals," Liu recently told PokerNews. "I didn't play much poker, but I was close to another part of the community that opened my eyes to a lot of power dynamics in the poker world. I will always have at least a foot in, but I am looking to transition to doing business development in esports. Recently I've been learning about the industry and helping out at a Canadian company that's building the country's first stadium dedicated to esports."
Liu: "I don't think anyone is kidding themselves anymore when they approach the game like it's an easy way to make money."
Additionally, Liu has struck an agreement with Natural8 to offer an exclusive stream for their major tournament series.
"I haven't always been the most exciting streamer, but I'm really looking forward to it," Liu admits. "I felt like I was not able to express myself for a long time."
While she hasn't cashed a tournament since 2017, it doesn't mean she hasn't been playing. She hasn't put in the volume she used to, but she did play a couple events at the World Series of Poker, as well as the ACOP in Macau and the recent WPT Montreal.
"I redirected a lot of personal energy away from playing poker to focus on other priorities," she explains. "I did what I thought was best for myself and my family given my knowledge at the time, but I definitely stopped when my poker ability was at an apex. One of the last live tournaments I played was a $250,000 HKD (~$32K USD) High Roller in Macau. Being put into that tournament gave me a lot of confidence since I didn't ask to play it."
Favorite Moments
Liu has had plenty of poker success and made a ton of memories along the way. Like many players, among her favorites are the places she got to visit.
"In 2016, the last year I played full time, I got to go on a super fun sailing trip in Sweden with Sofia Lövgren and a bunch of girls. I've been to WPT South Africa twice, mostly for the safari. We saw incredibly rare wildlife events fit for Planet Earth. Australia. China. Too many to count."
As for a specific moment on the felt, one sticks out in her mind from the 2017 WPT Fallsview $2,500 NLH event.
Liu: "I wish I took the grind more seriously when the games were better."
As she tells it: "I was the short-stack with around 18 players left. I told my table they'd be f***ed if I doubled up. I went onto win it, which felt extra special because this was the casino I started playing NLH at."
On the other side of the coin, Liu remembers hard lessons learned while playing poker for a living.
"I had poor bankroll management for a long time, mostly from spending money I didn't have yet before contracts were signed," she explains. "I spend very little on myself, but I am very Chinese in the sense that it was important to me to be able to take care of my friends and family when I am doing well or perceived to be doing well, often to a fault or for the wrong reasons. The topic of money in general always made me super anxious and uncomfortable for most of my life. It was the cause of many stressors in my family. I used to have negative associations with doing anything for the sake of increasing the bottom line, but now I wish I took the grind more seriously when the games were better."
What Does the Future Hold?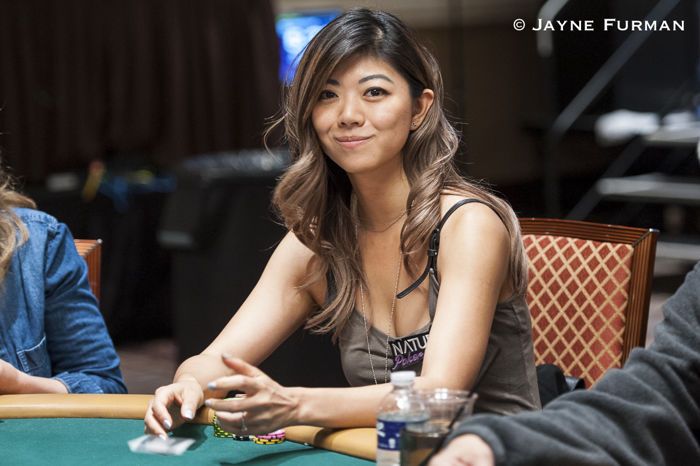 While Liu, who says she is "way more risk-averse now in my 30s," is focused on the eSports world, she isn't abandoning poker. While she doesn't play frequently, she does take time to appreciate poker content, citing Kristy Arnett, Liv Boeree, Kitty Kuo, and Marle the Vlogger as among her current favorites.
"I'll never phase it out altogether, I've worked too hard to get this far," she says. "There will always be both good and bad aspects about the game, but I feel like now each facet is plain for all to see. I don't think anyone is kidding themselves anymore when they approach the game like it's an easy way to make money."
Liu concludes: "The point is poker is here to stay, but the game really has gotten a lot harder at the ground level. There's a lot less dead money than before, but maybe that's a good thing because the general public now understands it's not so easy to make a quick buck in the game."
Liu took a social media detox for a while, but she's back for now on Twitter and Instagram at @xxl23. You can also catch her on Twitch at twitch.com/xuanliu.
Executive Editor US, PokerNews Podcast co-host & 2013 WSOP Bracelet Winner.