Where Are They Now: "Minneapolis" Jim Meehan Pretty Much Out of Poker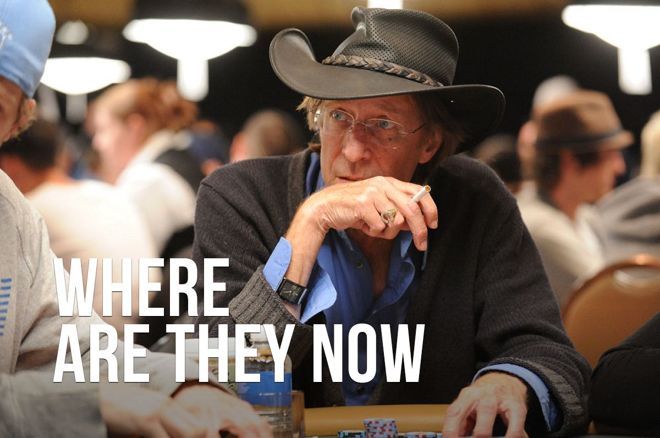 When Chris Moneymaker vaulted poker into the mainstream by winning the 2003 World Series of Poker Main Event, one of the side effects was the instant minting of new poker stars, those who happened to be in the right place at the right time.
One of those players was "Minneapolis" Jim Meehan, who just a couple weeks before Moneymaker's big win topped a field of 407 players to win the 2003 WSOP Event #5: $2,000 No-Limit Hold'em for a gold bracelet and $280,100 top prize.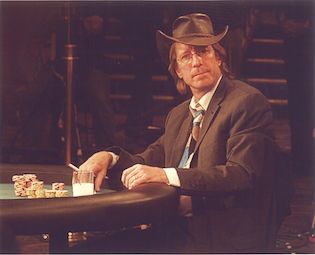 Meehan, who hails from Eagan, Minnesota, and attended law school in St. Paul before working for 20 years as a lawyer, had been playing poker since the 1960s, and the WSOP for years before his big win. His first cash was a runner-up finish to Louis Asmo in the 1997 WSOP Event #13: $3,000 Limit Hold'em for $115,800. In 1999, he placed third in the 1999 WSOP Event #8: $2,500 Limit Omaha for $26,000. The bracelet followed four years later, and with it a certain level of fame.
"It was fun," Meehan recently recalled while making a rare appearance at a poker tournament. "My wife and I would fly around. We were at Foxwoods and up in Reno, San Jose, and it drove my wife nuts, me too, when complete strangers, old ladies, would say, 'Didn't I see you on TV last night?' It was kind of funny. I was in a couple of video games. A little known fact, vanity loves publicity, the year I won the WSOP I also won the World Championship of Online Poker, which nobody had ever done before that."
The World Championship of Online Poker event Meehan referred to was the $530 Limit Texas Hold'em event held in 2003. His screen name was "actiondonkey," and Meehan topped a field of 626 entries to win $78,250.
I knew a lot of what I'd call good guys, I mean fun guys who travel around with a lot of money. They aren't these cheap, chicken shit guys.
Not long after winning his bracelet, Meehan followed it up with an appearance at a World Poker Tour final table in the 2004 Mirage Poker Showdown alongside the likes of Scotty Nguyen, John Juanda, Gabe Kaplan, Lee Watkinson, and eventual champ Eli Elezra. Meehan finished sixth in that particular event.
Meehan's star faded in the latter half of the decade, and his most recent WSOP cash was $2,044 for finishing 206th in the 2009 WSOP Seniors Championship.
So where has he been since then?
"I'm honestly, I'm not being evasive, I'm really pretty much out of it," said Meehan. "Maybe I'll come back and learn how to play again."
When asked how much poker he plays nowadays, Meehan responded with a simple, "Almost none."
Though to be fair, Meehan was playing poker, or more specifically, he was on a break from the recently-completed MSPT Meskwaki Main Event in Tama, Iowa.
"I love it down here," said Meehan while lighting a cigarette. "This is my second-favorite state in the country behind Minnesota."
Meehan wasn't quick to open up about where he's been nor what he's been up to, but he admits the game has changed`. He no longer enjoys it as much as he once did, and he's honest with himself that he's not as good as he used to be.
"I enjoy the game enough, but it used to be kind of a kick," said Meehan. "It's no kick anymore. But I've got to do something, so I might go back to it. To some extent [the game] has changed. It cuts two ways. It's gotten tougher in that there are a lot more skilled players. On the other hand, there are a lot more idiots too, which is to a guy's advantage."
It's been a couple of years since Meehan has made the trip out to Vegas for the WSOP, and that's because, in part, it doesn't have the same allure.
"I knew a lot of what I'd call good guys, I mean fun guys who travel around with a lot of money," Meehan reminisced. "They aren't these cheap, chicken shit guys. Several years ago, all these idiots wanted to play $2/$5 no-limit when they don't have $500 to their name. I prefer to play with the other guys. Of course, I don't play as well as I used to either, so that's part of it."
While Meehan doesn't play often, when he does he now prefers tournaments over cash games.
"I think tournaments are more interesting," said Meehan. "I don't claim to know jack about poker, but in a tournament, realistically, every single hand changes the game. It really does, and that's not nearly as true in a live cash game. In a cash game, you can sit there and watch a guy become completely discombobulated, and that changes it. You know the guy is going to give away every single nickel he's made in his life within four hours. Tournaments, of course, are loss protected, as people can't lose any more [than the buy-in]."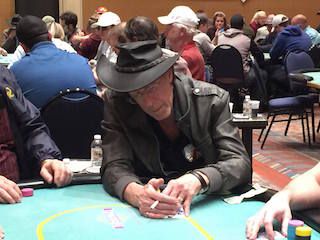 Like so many Americans, Meehan also finds himself in the camp of those who miss online poker.
"I used to play PokerStars almost exclusively," said Meehan. "It was good for me because I smoke, so it was great to sit home, not shave, and sit there and smoke. Nobody yells at you (laughs)."
Meehan may not play as much as he once did, and his star may have faded since the early days of poker's renaissance. However, that's not to say he's forgotten. On the contrary, he's still a poker celebrity in the Midwest, specifically in his home state where he was recently inducted into the Minnesota Poker Hall of Fame.
"When the poker world thinks of Minnesota, they think of Minneapolis Jim," said Tristan Wilberg, Casino Shift Manager/Casino Marketing Advisor for Running Aces Casino, who is on the Minnesota Poker Hall of Fame committee. "Numerous times, while traveling, I have been asked if I know him, and I'm happy to say that I do. His entertaining personality and the skill he displays make him unforgettable at the table."
Want to stay atop all the latest in the poker world? If so, make sure to get PokerNews updates on your social media outlets. Follow us on Twitter and find us on both Facebook and Google+!
Executive Editor US, PokerNews Podcast co-host & 2013 WSOP Bracelet Winner.