Where Are They Now: 2006 WSOP Stud Dmitri Nobles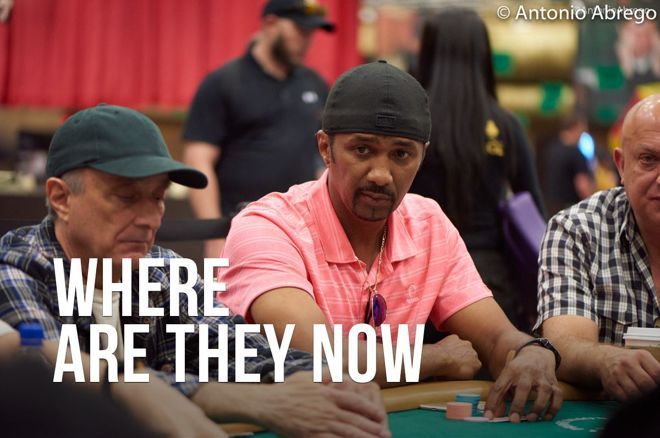 A dozen years back, the 2006 World Series of Poker (WSOP) was playing out right here at the Rio All-Suite Hotel & Casino. That year's $10,000 Main Event was the largest in history with 8,773 runners, and thanks to heavy ESPN coverage, it created several poker superstars.
Of course, everyone knows Jamie Gold, who won it for $12 million. Likewise, finalists Paul Wasicka, Mike Binger and Allen Cunningham all made their names known to the poker world. Another player that did was Houston car salesman Dmitri Nobles, who garnered camera attention in the middling stages of the tournament thanks to his big stack, flair, and ability to "send them out on a stretcher."
Noble befriended PokerStars reporter CJ Hoyt, who helped document his deep run in that year's Main Event. However, Noble's up-and-down style ultimately saw him bow out in 76th place for $65,973.
"A lot of people don't know it was the first live tournament ever playing in. I was very aggressive, I was ahead of the game."
With the 2006 WSOP long in the rearview mirror, Nobles has long been out of the poker spotlight, but that doesn't mean he's stopped playing. In fact, we came across Nobles during the 2018 WSOP and while he wasn't as boisterous and commanding as he was over a decade ago, he was kind enough to share with us what he's been up to over the years.
"I still do a little car selling, buy for myself and sell," he said. "I still live in Houston. They've got some nice cardrooms down there now. It's hard not to go to those."
As for the 2006 WSOP, it's a moment Nobles looks back on with fondness.
"Oh yeah, great memories," he said. "A lot of people don't know it was the first live tournament ever playing in. I was very aggressive, I was ahead of the game. Now, these youngsters are really aggressive."
The game may have caught up to Nobles, but it hasn't passed him by per se.
"I was at a Rockets game using the bathroom," he explained. "A guy was standing next to me at the urinals and he was like, 'Man you look just like Dmitri Nobles.' I was like 'What the? Yeah, I do, that's me.' I get that all the time. The power of ESPN."
Speaking of ESPN, Nobles has watched the game change not only in terms of strategy but also on how it's transmitted to the masses, namely a shift from characters, like him, to more strategy-based analysis.
"I still watch the WSOP on ESPN. I like it," he said. "It depends on who's there in the end, and the broadcast can only give what they've got to work with as far as players and characters."
Since 2006, Nobles has continued to make it out to Vegas every other year or so. In 2012, he won a $135 Rio Daily Deepstacks for $4,544, and two years ago earned a cash in another. This year, he's looking to grind the deepstacks with the hope of parlaying it into something bigger.
"I'm booked until July 17, so I'll be here the entire series," he explained. "I play both tournaments and cash. I'm going to start off playing daily deepstacks, see if I can't win enough to buy my way into the Main Event. Maybe I'll be able to give you some good news, I'm gonna try to do something this year."
Before he can do that, Nobles has to find his way into a game.
"I just walked into the Pavilion Room looking for the satellite section, I thought maybe they moved it," he said. "I went to another section but it wasn't there. It's such a massive room. They didn't have that room back in 2006."
Executive Editor US, PokerNews Podcast co-host & 2013 WSOP Bracelet Winner.