Where Are They Now: 2007 WSOP Main Event Fifth-Place Finisher Jon Kalmar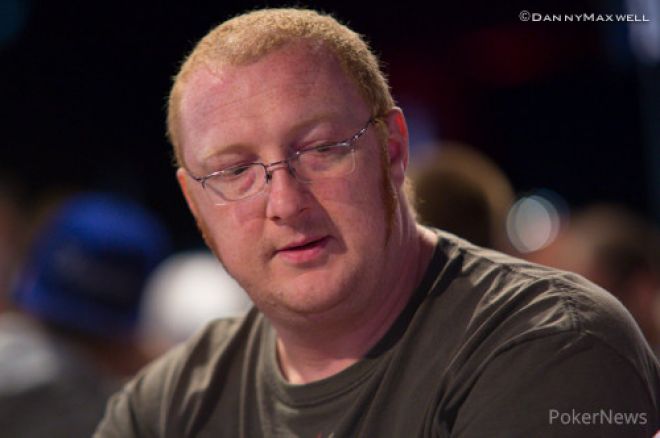 Remember the 2007 World Series of Poker Main Event final table? It was the year before the November Nine concept was introduced, which means players like Hevad Khan, Raymond Rahme*, Phillip Hilm*, Lee Childs* and Jerry Yang had a short one-day break in between making the final table and playing it out. Yang went on to win that event, thanks in no small part to an epic meltdown by Hilm, but one man that often gets overlooked is fifth-place finisher Jon Kalmar.
*Read more 2007 WSOP finalist Where Are They Now pieces by clicking on the above names.
The man from the UK, who sported Full Tilt Poker patches and a Stewie Griffin t-shirt, earned $1,255,069 for his finish, but since then he has been relatively quiet. Granted, he has $662,626 in tournament winnings aside from his big score, but his only six-figure year since making the final table came way back in 2008. That is when he finished 21st in the World Poker Tour $25,000 Championship for $79,145 and third in a $2,500 No Limit Hold'em Event at the Sixth Annual Five Star World Poker Classic for $36,675.
In 2012, Kalmar cashed for a trifling $1,456, and this year he has just $7,379 in cashes. The former lead singer in a punk rock band prefers to stick to the north and Midlands region of England, though he does occasionally travel for the game.
PokerNews recently caught up with Kalmar at the Full Tilt Poker UKIPT Festival in Galway, Ireland.
What brought you to Ireland? Obviously the poker.
Yeah. I'm doing some stuff with Dusk Till Dawn and we brought over 20 qualifiers. They're going to be doing a lot of tours with all the UK events – EPTs, UKIPTs, stuff like that – so I'm just coming to the first big one where we have over 20 guys, having a few drinks and hopefully we'll get someone going deep. It might even be me.
Dusk Till Dawn was involved in the ISPT event. Were you there?
Yes. It was an awesome event. It's a shame it wasn't a bit more supported. Sitting in Wembley Stadium watching England play Brazil on the huge screen while you have the stadium to yourself, it's something you'll never do again. It's something that will probably never get repeated.
Do you still get recognized for your appearance at the 2007 WSOP Main Event final table?
Occasionally. Obviously a lot of the poker players, but I mean there are a lot of new people in the game so I've got a bit on anonymity as far as it goes. I'm not the most discreet person.
When you look back at that final table, is it a positive memory for you?
Oh yes. When you win a big chunk of dough how can you be disappointed? I only have positive memories.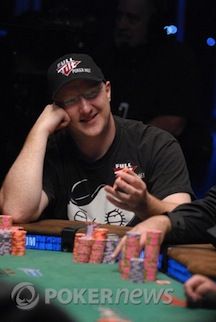 That was the last year before they instituted the November Nine concept. Is that something you would have liked?
Oh, just a little bit [laughs]. We could have sought out proper sponsorship deals and endorsements. It would have been great.
Do you think that stamina plays a big part between what it was like then and what it's like now with the long hiatus?
No, not really. We had the day off before the final table, and to be honest the adrenaline just gets you through it anyway. In some ways getting it over and done with is a bit better off because you get the money, but with that said they give you ninth-place money straight away so it's not like you're going on broke.
Speaking of money, did you use any of your winnings to buy anything special?
I bought me mum a house and bought myself a car [laughs]. That was most of it gone.
What memory from the 2007 WSOP stands out for you the most?
I think it was my friends convincing USA Today that I was a big Brittany Spears fan. I'm not a huge Brittany Spears fan. I like a lot of punk stuff – Stiff Little Fingers, the Sex Pistols, a great band called Cock Sparrer. If you never heard of them look them up.
Do you still go to the WSOP and play in the Main Event?
I actually took the year off this year. I didn't really have a huge bankroll to go over there with. I did nine weeks last year, eight weeks the year before. Whenever I get back the summer is over in the UK, so this year I decided to give it a rest.
What other tournaments can we expect to see you at in the future?
I'll be doing most of the tournaments around the UK. The Genting Poker Series, the UKIPTs, and ideally a couple of the EPTs as well.
For a blast from the past, check out this PokerNews interview with Kalmar after he busted the Main Event way back in 2007.
Get all the latest PokerNews updates on your social media outlets. Follow us on Twitter and find us both Facebook and Google+!
Executive Editor US, PokerNews Podcast co-host & 2013 WSOP Bracelet Winner.