Where Are They Now: 2007 World Series of Poker Main Event Finalist Lee Childs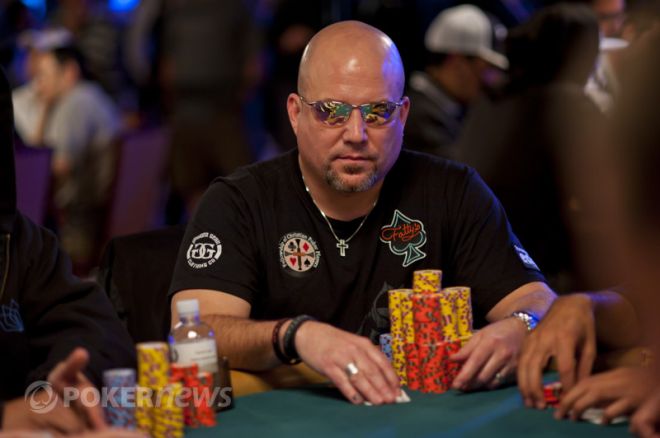 Ever since he made the final table of the 2007 World Series of Poker Main Event where he eventually finished in seventh place for $705,229, Lee Childs has become the epitome of a grinder. To ask, "Where is he now?" is a bit redundant as any circuit regular knows that you can find Childs at all the major stops — especially those along the East Coast.
Not only does the family man travel the circuit full time, but he also has made it his mission to constantly refine his game and broaden his poker horizons. Regarding the former, Childs founded a training program, Inside the Minds, alongside Jason Young, and together the two coach groups and individuals on the game; meanwhile, Childs also contributes to the industry as a part of Team Blue Shark Optics and by writing strategy articles for Ante Up Magazine.
PokerNews recently sat down with Childs to talk about life since making the 2007 WSOP Main Event Final Table and what his life has been like over the last five years.
In 2007 you made your presence known in the poker world by taking seventh place in the WSOP Main Event for $705,229. What have you been up to since then?
Learning, about poker and about life. That run in 2007 really lit a fire in me to work hard on my game and to continue to improve. I was fortunate to have another couple of runs that year finishing second and first in other tournaments, and I also started doing some poker coaching. I've done a lot of traveling around the country to play and teach, met lots of awesome and a few not-so-awesome people. I have learned a lot about the business side of poker, types of people you can trust, those you can't, and most importantly what truly matters in life. I have been through times flush with cash and times where money was really tight.
I've learned that adoption just might be the most amazing thing in the world thanks to my son who is now two-and-a-half years old. I've gone through big upswings and big downswings to help me learn and appreciate the variance of the game. I've had every bad beat put on me, and I've put most of them on someone else. I've been forced to focus on the mental side of the game in order to keep my sanity. I've developed tremendous respect for players who are traveling from stop to stop grinding out a living. I've developed intolerance for people who berate other players or dealers, whine about bad beats, and are just generally negative at the tables because I have learned more about the real problems in the world.
I've learned that there is an amazing camaraderie amongst poker players and that the players that get it will root on the other players that do too. I've learned that many people you expect to have a huge ego don't. Some who by no means should have one do. True personalities are revealed at the tables and there are a lot of really great people playing the game and most who seem like they aren't have things going on in their life that negatively affect how they come across and the rest of us shouldn't jump to conclusions and judge them too quickly.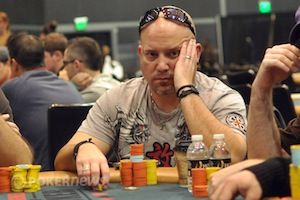 How did you come to play the 2007 WSOP Main Event?
I actually had recently left my job to take a few months off and figure out what I was going to do next. I was really burnt out and stressed and was considering everything from a complete career change, something in the same field (custom software development) and of course poker. I went out for a week to play some prelims and satellites, a trip that was actually planned before I left my job.
During that time, I pretty much bricked everything but was still feeling good about my game. I had many conversations with my dad about the Main Event and the fact that I may never have the time to take two weeks off to play it again. I knew the structure would be good for my game and really wanted to take a shot. At breakfast the morning we were leaving, he handed me $10,000! I literally ran down to the cage to register while my wife went up to pack our things and we headed home. I came back a couple weeks later to play the Main Event.
Do you have any one memory that sticks out from that final table?
Well, there is the infamous fold of the QxQx versus Jerry Yang's JxJx nine hands into that final table, but I have spoken and written about that hand a lot. It is of course the most memorable hand for most players and fans, but it's certainly not the most memorable moment of the tournament for me, which was when my dad arrived in the Amazon Room about 30 minutes before we hit the money and was by my side the rest of the way. It was so amazing to have him there and to be able to share that experience with him.
I also distinctly remember calling my wife on one of the breaks when we were down to under 100 players and she said, "Do you know that you are the chip leader?" I still get chills when I think about that. I was the chip leader in the Main Event of the World Series of Poker! Once I got a chance to play at the featured table, I remember just sitting back and appreciating the experience I was having. I looked around at the stands, the cameras, my dad and knew that this was an experience of a lifetime. I am extremely thankful that I had the presence of mind to let it all soak in.
The thing that tops it all was that when ESPN showed my interview, the only thing they focused on was my mom. We lost her to cancer in 2003 and when ESPN showed my interview with pictures and videos of her, it was an amazing tribute to her. She was such an incredible woman and to have a tribute honoring her on poker's biggest stage and ESPN was incredible. Most people don't know this but that episode actually originally aired four years to the day from when she passed away! My wife and I sat on our couch bawling. I told her that if I never did anything else in poker again, I wouldn't care at all because this was what it was all about!
In 2007, there was no such thing as the November Nine. Is that something you would have liked or would you have preferred to play it straight through like you did?
I have always been a bit torn about this. From a financial perspective, it obviously would have been better to be part of the November Nine. Not only was the payout structure extremely better the next year, the players also were able to receive a lot of sponsorship money. They were able to study their opponents more, see all of the hands they had played and take time to formulate a game plan for the final table. However, I think they also miss out on a lot of the excitement and rush of the entire experience. I had about 15 family members and friends drop everything they were doing and head out to Vegas.
We hit the final nine at about 4:30 a.m. Vegas time, so that was 7:30 a.m. back on the East Coast. By 10 p.m., I had a big crew out there to support me. There are obvious advantages and disadvantages to both. I am glad that I got to experience it the way I did, but overall, I think its better for everyone involved having the break, given the additional hype and revenue streams that are generated.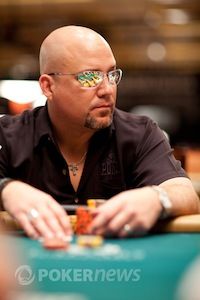 It's been five years since you made the WSOP final table. In your opinion, what's the state of poker since then? What are some of the major changes that you've noticed?
I think the game has gotten much more competitive due to all of the information out there and the time that players have had to really hone their skills playing online. It's good that there are still a lot of players who have not taken advantage of these things and still have many weaknesses in their games, but overall I think the playing field has leveled a lot.
I've been happy to see the brick and mortar casinos evolve with the changes, offering lower buy-in tournaments with large guarantees as they are really helping us to be able to play a lot of tournaments that have great value. With the economy in bad shape, I'm glad that the casinos that are doing things right are making the changes to offer huge prize pools, flatten payout structures and listen to the players about what we need.
Did you play online? If so, how were you affected by Black Friday?
Yes. I played a pretty heavy volume online. I had a lot of success over the years and was fortunate enough to win a Sunday Major and get deep in a couple of FTOPS Main Events. I grinded a lot of the tournaments throughout the weeks and the majority of the Sunday tournaments. I have missed the convenience of being able to play a high volume of small buy-in tournaments where I could potentially have some really large scores.
The primary negative thing about Black Friday for me is that I have to travel to play more, causing me to spend more time away from my family and incur the travel expenses. However, I think it was really a blessing for me overall. Realizing that I don't have to be tied to my computer all the time and that I actually can miss a Sunday from time to time, I know that when it comes back, I will have a much greater balance in my life. I also have enjoyed playing live a lot. I have met so many great people on the road on and off the tables and developed relationships that I just wouldn't have if I were still playing as much online.
Not only do you play poker, you do quite a bit off the felt. You contribute to Ante Up Magazine, represent Blue Shark Optics, and founded Inside the Minds. What can you tell us about these ventures and do you feel it's important to actively involve yourself in such endeavors off the felt?
Writing columns, preparing and delivering the training material and conducting all of the hands-on training really help me to keep thinking about the game and force me to stay current with the game as it evolves. I have to stay a step ahead of my students so that I can always have something to offer them. These ventures also allow me to meet a lot of people that I wouldn't get to know if I were just playing. I have also been fortunate enough to participate in a lot of charity endeavors and all of these things help me not only to expand my reach, but also to give back to others by helping them improve their games and contribute to their causes.
What's you favorite part about instructing/training players?
Hearing their success stories. Getting an email or tweet thanking me, or my team, for what we taught them and how it helped them get deep or get away from some trouble spots that would have cost them lots of money. That's what it's all about for me. It's really exciting for me when students make deep runs in tournaments or text me about a cash session that they just crushed. Sometimes I think I get more out of that than making a big run myself. Just knowing that I was able to help someone in his or her quest to become better makes all the effort worthwhile.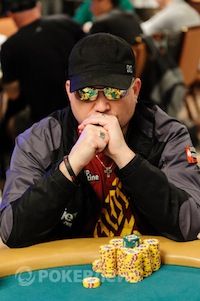 What do you hope to accomplish in the poker world? Is it all about making money, or do you have aspirations to capture a WPT title or WSOP bracelet?
The main thing I hope to accomplish is to make a positive impact on the poker world and to represent the game well to those outside of it. I think that God put me in this game to do just that and I hope that I can live up to everything that is asked of me.
I am also a competitor so yes; I want bracelets and other titles. I am constantly working on my game and while I know that there are many players superior to me, I know that if I continue to work hard, those can and will come. I hope that I can continue to make enough money from playing and teaching so that I can stay in the game, but money is not really the driving force. I just love the game, the great people I have met because of it, and want to be able to compete and have a positive impact on others and inspire them to excel on and off the felt.
What is your proudest poker accomplishment to date and why?
I think the obvious answer is making the final table of the WSOP Main Event, as very few players will ever be able to do that. I am a bit reluctant to say that is actually it because it happened so early in my poker career and there is so much more that I want to do. Winning my WSOP Circuit ring and an online Sunday Major are certainly up there since they are titles, but I guess I'll have to stick with making the WSOP Main Event Final Table. It's the final table that poker players strive to make and I am really blessed to have been able to be on that stage.
Stay up to date on all the latest news by following us on Twitter and liking us on Facebook.
Executive Editor US, PokerNews Podcast co-host & 2013 WSOP Bracelet Winner.