Where Are They Now: 2007 WSOP & WPT Champ Bill Edler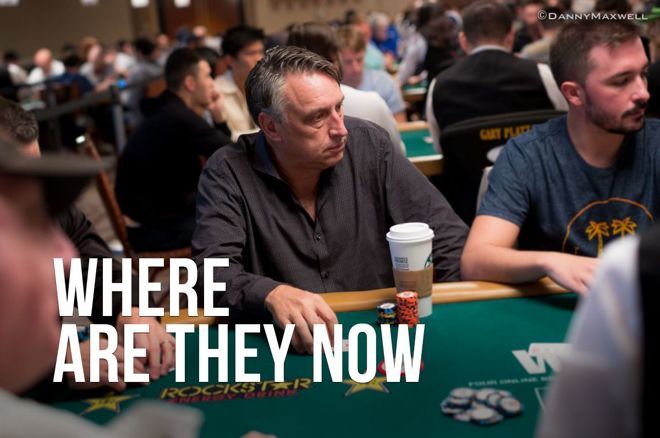 Bill Edler has nearly $3.5 million in tournament earnings, but none of that has come in the last seven years. Since winning just $7,275 in 2011, Edler has largely disappeared from the poker world, that is until he decided to play a few events this summer.
One of those tournaments is the 2018 World Series of Poker Main Event, where Edler is flirting with his first cash in the better part of a decade. That's because he began Day 3 with 95,700 in chips with roughly five levels standing between him and making the money.
Another event Edler participated in was Matt Stout's Charity Series of Poker at Planet Hollywood earlier this week. It was there that PokerNews chatted with Edler to see what he's been up to, how the game has changed, and why we haven't seen him in the poker world.
Edler: "The 1,000th best poker player today would've been in the top ten when I was playing."
For those in need of a refresher, Edler was one of poker's breakout stars in 2007, which is when he notched $2,758,750 in earnings. In June of that year, he took down the $5,000 No-Limit Hold'em Six-Max event at the WSOP for a career-high $904,672 and a bracelet. A week after that, he made a deep run in the 2007 WSOP Main Event finishing 23rd for $333,490.
Less than three months later, he won the World Poker Tour $10,000 Gulf Coast Poker Championship for $747,615 to etch his name on the WPT Champions Cup. Toss in a win in the $10,000 Annual Heads-Up Championships in Compton for $215,000 and it was a breakout year for Edler.
In 2013, Edler got in some trouble with the law as one of 34 people indicted in a major FBI gambling bust in New York. Since then, he's headed west and now spends all his time in Las Vegas.
"Matt Stout is my man. We used to play back in the day when I was active in poker. Lovely guy and I love his work. It goes to one of my favorite charities [Three Square Food Bank]," Edler gushed during the CSOP event. "I never play poker anymore. I'm busy with other things and the players are too good now."
Edler elaborated on the differences between the game back then and now. "I haven't played a lot so I don't know everything, but it was obvious where the game is going. The poker players of today, let me rephrase, the 1,000th best poker player today would've been in the top ten when I was playing. I don't think I'm exaggerating. Bob Cousy was a good basketball player but he couldn't dribble the ball up the court in the 1980s. I think poker is probably like that.
He continued: "I'm not saying people back then couldn't learn and improve, but the game has just gotten a lot hard with the influx of a lot of intelligent, hard-working experienced players. Brilliance knows no age and with the internet, the cream rose to the top. Young players became more experienced than the older generation. Occasionally when I play it's a fun challenge. What used to feel like shooting fish in a barrel just isn't anymore."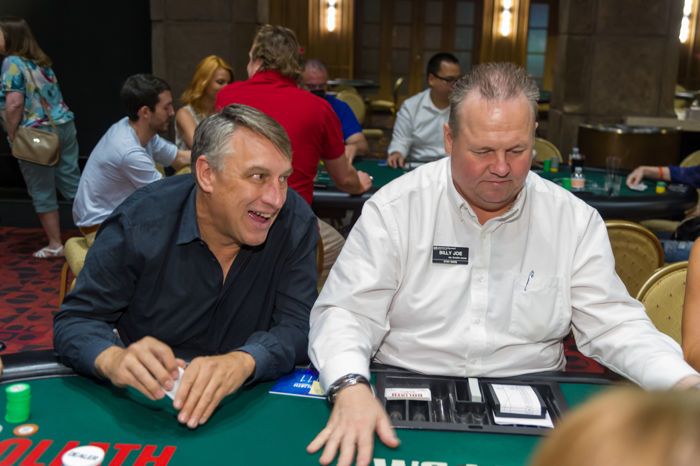 Edler then reflected on a time when poker was a much easier game.
"I played in the 1990s, I was just learning poker and all I'd ever played was $3-$6 limit poker," he said. "I came to watch the Main Event because I thought poker was fun. My then-girlfriend said I should play a satellite and I won, so I was playing in the 1996 WSOP Main Event. On late Day 2 I was chip leader, you know why? Not because I have good card sense but because I was aggressive."
He concluded: "All you had to do back then, 20 years ago, was raise and continuation-bet and everyone would fold unless they had the nuts. If they showed resistance then you just fold. That was my only strategy and it was good enough. In 1996 that was a winning strategy. It's fun to see poker is not as easy as it used to be."
To see how Edler does in the 2018 WSOP Main Event, be sure to follow the action in PokerNews' dedicated live blog.
Executive Editor US, PokerNews Podcast co-host & 2013 WSOP Bracelet Winner.