Where Are They Now: Esther Rossi's 7-Card Stud Journey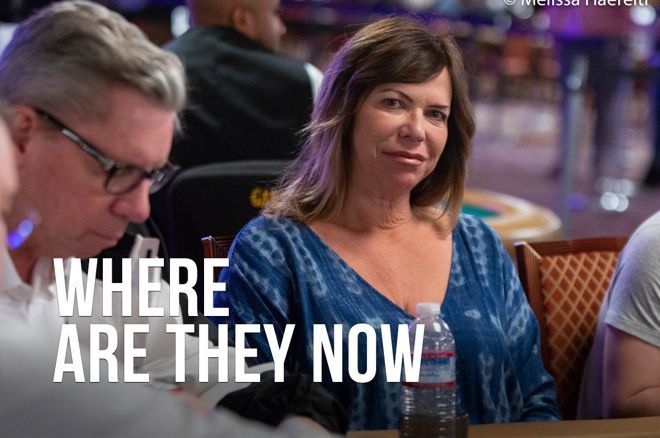 You might now know the name Esther Rossi, but most of the poker old timers do.
Rossi first cash in the poker world came just over 30 years ago when she finished runner-up to Loretta Huber in the 1988 World Series of Poker $500 Women's 7-Card Stud. However, her last cash at the series – fourth in the $1,500 H.O.R.S.E. for a career-high $68,505– was a decade ago at the 2008 WSOP.
Despite being out of the poker spotlight, Rossi is well-known among veterans of the game. To give you an idea of her position in the poker world, she was listed by name in the late David "Chip" Reese's obituary as "his dearest Esther Rossi."
Rossi grew up in Youngstown, Ohio and learned to play cards as a child thanks in no small part to her father, Armando "Spare" Rossi, who played cards all his life. In 1987, she moved to Las Vegas.
"I moved out to Vegas to work for United Airlines and a friend of mine, the only person I knew from my hometown, he was playing poker and it was 7-Card Stud," Rossi explained. "I sat behind him and watched. After a hand I'd tell him he should do this and that, and he said, 'Oh you be quiet, you don't know an ace from a king.' But I grew up playing poker, sat around the table on Saturdays with family."
Rossi: "Ever since hold'em started on TV that's all people want to play."
She continued: "After watching him that night I thought I could do it. It seemed fun and I started going on my own playing $1-$3 at Bally's and I was cleaning up. Then I started playing $5-$10 at Caesars and quit the airline. I played close to 20 years just Stud."
To date, Rossi has amassed $323,534 in tournament earnings including $53,600 for winning the 1990 Amarillo Slim's Superbowl of Poker $525 7-Card Stud. She also took second in the 1992 WSOP $2,500 7-Card Stud for $53,000.
"I haven't played in almost a year so it feels good to be back," she said while playing Event #25: $1,500 Seven-Card Stud Hi-Lo 8 or Better at the 2018 WSOP. "I took a sabbatical, just stayed away from the game. Before that I went to L.A., actually moved there just to play Stud because we don't have Stud here in Vegas anymore. It's a shame really because it's one of the best games that there is. It's my favorite game."
Nowadays Rossi spends much of her playing time at the Commerce, though she does keep her eye on the East Coast games.
"They say right now Stud action is really good in Connecticut and Atlantic City," she said. "I've been to both a few times. I was at Atlantic City a few years ago and the action was great. There were like six games on the weekend. It's a shame we can't get that here. Ever since hold'em started on TV that's all people want to play."
As for a resurgence of the game she loves, Rossi isn't hopeful.
"You have to get a room that would want to go that extra mile," she answered when asked if there's anything that could help a Stud revival. "Getting a house to do that would be very difficult. At one point I actually went to the Bellagio a while ago to see if they wanted to host a Stud game. They just weren't that interested. You've got to market it too, give it some sort of special quality. Rooms have it easy with people coming and wanting to sit in no-limit games, so they have no reason to pursue stud, which is a bummer."
Nolan Dalla: "I'm a big fan of Esther Rossi, who has been around the poker scene as a player for a long time."
It's not like the old days Rossi recalled.
"The night the Mirage opened was at Midnight. We were all at Caesars playing, it was horrible, and about 11:15 p.m. everyone gets up and walks over and went into the Mirage. By 12:30 a.m. every table was full. That was it from there. The Mirage days were the best days."
It's largely because of those days, when Rossi was rubbing elbows with the likes of Reese and Eric Drache, that she has been nominated for the Women in Poker Hall of Fame several times, most recently in 2016.
"I'm a big fan of Esther Rossi, who has been around the poker scene as a player for a long time," poker historian Nolan Dalla wrote at the time. "I was really glad to see her nominated, especially after being somewhat in Chip Reese's shadow for years (she was very close to Chip). I hope she stays active and continues to work in poker."
Strangely, Rossi, the youngest female player to have cashed the WSOP over three decades, wasn't even aware the first time she was nominated.
"It's funny, they never told me," she said. "It's so bizarre, the first year I didn't even know until it was over. The last time I knew prior but didn't get in, which is also a bummer."
Rossi's last cash came in June 2017, but she's hoping to cash at the WSOP for the first time in a decade. She'll have a couple tries at it as she contents in Event #25 and plans to fire Event #31: $1,500 Seven-Card Stud on Thursday.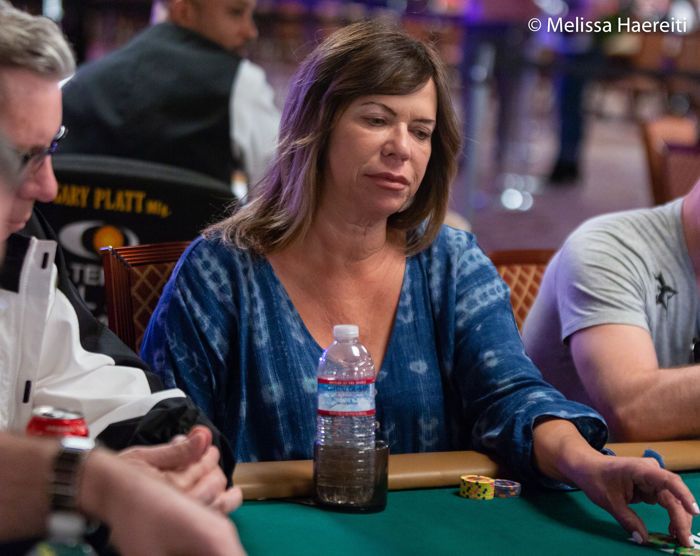 Executive Editor US, PokerNews Podcast co-host & 2013 WSOP Bracelet Winner.