Where Are They Now: An 'The Boss' Tran Fighting Curse from Selling Bracelet
Table Of Contents
In the 1990s and early 2000s, An "The Boss" Tran was a force to be reckoned with at the felt.
He compiled over $2.7 million in cashes and made over 20 WSOP final tables, as well as more than one final table in the L.A. Poker Classic Main Event back when the World Poker Tour was barely even a gleam in Steve Lipscomb's eye. He even made the WSOP Main Event final table, finishing fifth in 1996, when Huck Seed was crowned world champ.
However, recent years have seen Tran be much more scarce around the live poker scene. While he has cashes dotting his resume here and there, he has but one year over $5,000 — a $21,529 blip in 2013 — since 2009.
On Day 1 of Event #42: $600 Mixed No-Limit Hold'em / Pot-Limit Omaha Deepstack, a tip from Allen Kessler led PokerNews to find Tran at a table in Brasilia, grinding away in the vast field.
He splashed in a pot-sized three-bet on the final hand before the dinner break, chasing away a couple of young guns to drag the pot while most of the other players were already heading for the exits. Tran agreed to fill in PokerNews on what he's been up to in recent years.
"Ten Months in Vietnam, Two Months Here"
While Tran's presence was noted in Event #42 with some surprise by Kessler, The Boss himself said it's actually quite normal to see him grinding at the Rio. He comes to Las Vegas for a yearly pilgrimage and then spends the rest of his time back in the homeland, Vietnam. He's been based there for about 10 years.
"I play this, then I go back to Vietnam," Tran said in between puffs of a cigarette. "Ten months in Vietnam, two months here. Every year, I come here."
Other than that, Tran plays basically zero poker nowadays. While the country sports a few famous poker exports like Men Nguyen and Scotty Nguyen, and the WPT has made inroads there with WPT Vietnam, Tran said it has basically no poker.
He enjoys his yearly sojourn to the desert, though, where he said he's willing to fire in any game. The soon-to-be 67-year-old is still trying to break what he calls a curse that he brought upon himself with an ill-fated decision in the early 1990s.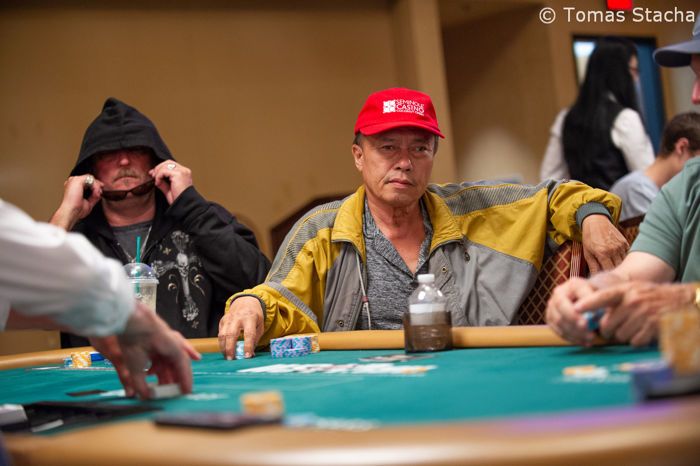 Article continues under the promo
"I Sold It the Next Day"
Tran was coming into this own, following the tournament circuit in Las Vegas and Los Angeles and racking up thousands of dollars worth of cashes each year as the 1990s dawned.
In late April of 1991, at the 22nd WSOP, Tran entered the $1,500 Pot-Limit Omaha and broke through for his first bracelet, topping a field of 146 for $87,600 after he defeated Swedish icon Chris Bjorin heads up.
"I think if you take it to the store and sell it, they probably give you $500, not $2,000."
Flush with confidence and figuring there would be many more bracelets in his future, Tran decided to cash in when he was presented with an opportunity the next day.
"I sold it the next day," he said. "At that time, I didn't need the money, but one guy offer me like $2,000. I think if you take it to the store and sell it, they probably give you $500, not $2,000. That's why I take it. And I kept thinking, I will win again.
"I sold it, that's why I got cursed."
Striving for Another Chance
For Tran, who still calls everybody "boss" — the source of his nickname, he said — that moment would cause a cloud to hang over the rest of his poker-playing career at the WSOP.
He experienced his fair share of success in the coming years, particularly in 1992. That year, he would showcase his skill and versatility by reaching six final tables in five different formats. No WSOP banners with players of the year were hung back then, a fact that clearly stings a little whenever Tran plays in Brasilia, where the modern POYs are immortalized.
"If they put the best player of the year back to 1992, my picture would be in there too," Tran said.
Despite the numerous deep runs, though, Tran would do no better than third. His best chance for another bracelet wouldn't come until about a decade later. Tran recalled it as 2006, but a look through the archives reveals it to be 2004.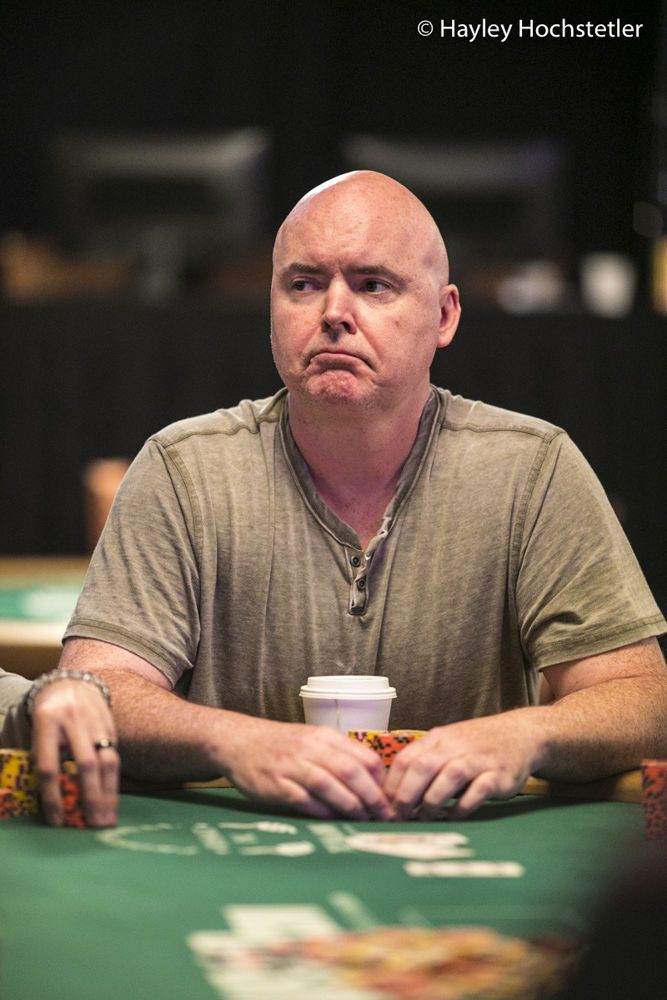 That year, at Binion's in the $5,000 Limit Hold'em, Tran would make a dominating run to the final table and come within a whisker of securing his second bracelet. He said he had John Hennigan all but felted, only to have everything completely fall apart.
"I put him all the way down to where he didn't have enough for the big blind," Tran said. "He come back to win. I don't think that ever happen to nobody. Only me. He won every hand after that.
"Because I sold my bracelet, I cannot win one more bracelet. I'm supposed to have two bracelets, you know? I sold it, that's why I got cursed. I feel regret about it, yeah."
Despite the unfortunate close call and the fact that he's never been able to reach the heights he once occupied in the poker hierarchy, Tran isn't giving up hope. He still believes he can one day break the hex, and his message to other bracelet winners is to cherish the moment, because you just might never hold up that piece of gold in the winner's circle again.
"When you win, that's something very special," he said.