Where Are They Now: EPT6 London Champ Aaron Gustavson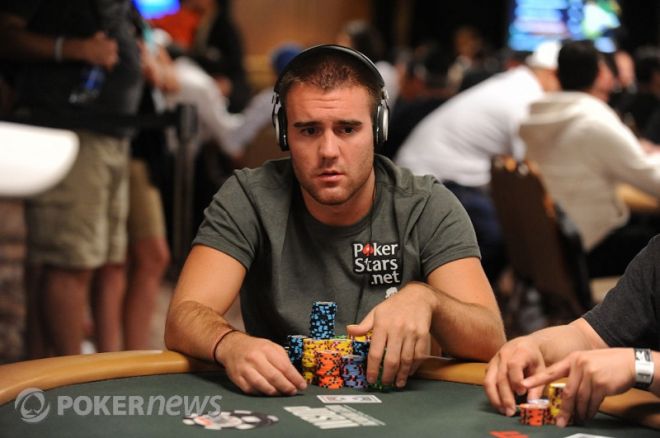 The European Poker Tour continues this weekend with the second stop of Season 10 — EPT London. PokerNews will be on hand to bring you live updates from the three marquee events — the £50,000 Super High Roller, £5,250 Main Event, and £10,300 High Roller — which you can find in our live reporting section beginning on Friday, Oct. 4.
London has been on the EPT schedule dating all the way back to Season 1, and it's established itself as one of the most prestigious tournaments of the calendar year. Last year, Ruben Visser topped a field of 647 players to win the £5,250 Main Event for £595,000. Other winners of the EPT London include John Shipley, Victoria Coren, and David Vamplew, just to name a few. All of the former EPT London winners were recently featured in a special Where Are They Now piece, which you can view by clicking here.
Speaking of former winners and asking where are they now, we decided to take a closer look at Aaron Gustavson, who topped a field of 730 players in Season 6 to win £850,000. If you recall, that's the year Gustavson defeated 2008 World Series of Poker Main Event champ Peter Eastgate in heads-up play.
After the dinner break that year, one of the fastest heads-up matches in EPT history took place. Holding a 2-1-chip lead, Gustavson took half of Eastgate's stack on the first hand of the duel. Not long after, Eastgate opened holding Ax9x and then shoved after Gustavson had reraised. Gustavson called with AxQx, and in just seven hands, he clinched victory after the board ran out clean. Gustavson, who had won a $1,500 no-limit hold'em event at the 2009 Borgata Summer Poker Open just a few months earlier for $53,592, entered the EPT history books and took the first-place prize back across the pond to the United States.
PokerNews recently caught up with Gustavson prior to this year's EPT London.
PokerNews: How did you come to play the EPT London back in Season 6? Did you satellite in? Buy-in? Backers? Sell Action? What's the story?
Gustavson: I won one of those $500-$700 Sunday satellites on PokerStars. I wasn't backed when I won the satellite and I didn't sell action for the event. Although I wasn't new to poker, I was definitely new to being a professional and understanding the concepts of selling action. I probably had about a $20,000 net worth at the time, which isn't even enough to be rolled for the satellite never mind a live $7,000 tournament. It worked out, but that's definitely not how to do it.
You made it to the final table with a commanding chip lead. How did you amass such a stack? Run good? Luck? Weak opponents?
Coming into the final table with all of the chips was definitely a combination of all of those things. I remember winning a big pot with JxJx versus 3x3x where the guy definitely spewed to me. I also was just not losing many pots post flop. I was aggressive and people were allowing me to get away with it, so chipping up came pretty easy. Run good comes in many forms and sometimes getting good flops or good run outs that don't improve your opponent's hand allow you to win a lot of pots when being the aggressor, whereas if they called my continuation-bet on the flop and then turned some equity, I may not be able to take the pot down.
Was it intimidating playing against Peter Eastgate, the defending WSOP champ, at the final table of the EPT London?
I knew that Peter won the WSOP Main Event, but other than that I did not know anything about him or his game coming into that tournament. I played with him a little on either Day 1 or Day 2 and saw he was extremely aggressive, but didn't have too much other info. So coming into the final table he was one of the few players that could give me some trouble. I was not intimidated, but you just need to play a good, aggressive player differently than someone you view as weak. After playing and talking with Peter, I have nothing but respect for him as a player and person.
You won the heads-up match against Eastgate in just seven hands. What was it like to defeat the reigning WSOP champ and claim the largest score of you career?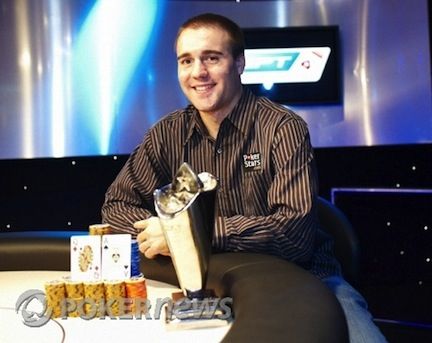 Winning a tournament of that magnitude is just going to be amazing no matter who you're playing heads up. It makes it a little sweeter that it was a really good opponent. The fact that it ended so quickly was pretty much just a cooler with him running Ax9x into AxQx with about 30 big blinds. I know after the fact he was upset with himself for getting that in there, but we were both aggressive, and I think the hand was pretty standard. Luckily I was on the right side of the cooler.
What did you do to celebrate after you won?
I had a friend who was studying in London so we just got dinner. I also ran into a player who was also at the final table so we had some drinks with him and his buddies. It was a pretty tame celebration.
Did you make any big purchases with your winnings?
I eventually got a house in Las Vegas, but due to Black Friday I sold it since I would not be living in the U.S. full time. I also bought my mom a car.
When was the last time you played the EPT London and how did it go?
I played EPT London in Season 9 and busted Day 1 getting KxQx in versus 5x5x on a AxJx5x10x board. He rivered a full house to send me home.
Will you be playing in this year's EPT London? Why or why not?
I really wanted to go this year, but I decided to go to Asia instead. I am currently in Thailand and will be playing the APPT Macau series in a few weeks. It just didn't make sense flying to London just to fly back. I hate to miss EPT London for obvious reasons.
You have several live cashes since winning the EPT London. Many of them are from all over the world. How do you go about deciding which live events you play?
Deciding on what events to play is usually based on if I win a satellite on PokerStars. I decided to go to Asia with a friend last year because we wanted to check out Macau and literally spur of the moment booked a flight and went. I don't have some systematic way of deciding on what events to go to or not go to, it's usually pretty impulsive.
You don't have any cashes for 2013. Have you been running bad or just not playing live lately?
I played PCA and bricked the two events I played. I had a friend with me so I spent more time vacationing. I played a few events in Vegas during the WSOP, and I just recently played a few events at EPT Barcelona, so I think only about eight events all year. With such a small sample, that will happen, and most of my play has been online this year.
It appears you relocated to Mexico. Did you do this to continue to play online poker after Black Friday? If so, was that a hard decision to make?
In October of 2012, I went to Asia and that was the first time I relocated since Black Friday. Since January, I've been in Mexico, and right now I'm back in Asia. Once I moved and got back to playing online I realized I should have relocated much sooner. Being able to play online whenever you please is amazing and it's very upsetting I cannot do that from the States. The decision was a no brainer once I finally made the move, but I guess it wasn't that easy in the moment when Black Friday hit.
What's next for you as far as poker is concerned? Will we see you at any live stops in the near future or will you be playing online for a while?
I will be putting in a lot of volume online the rest of the year. In two weeks I will be playing a lot of events for the APPT Macau series. I just plan to continue to get better and put in a lot of volume, maybe try to win another EPT in between.
Get all the latest PokerNews updates on your social media outlets. Follow us on Twitter and find us on both Facebook and Google+!
Executive Editor US, PokerNews Podcast co-host & 2013 WSOP Bracelet Winner.