Where Are They Now: Alan Boston Offended to Return to WSOP After Long Hiatus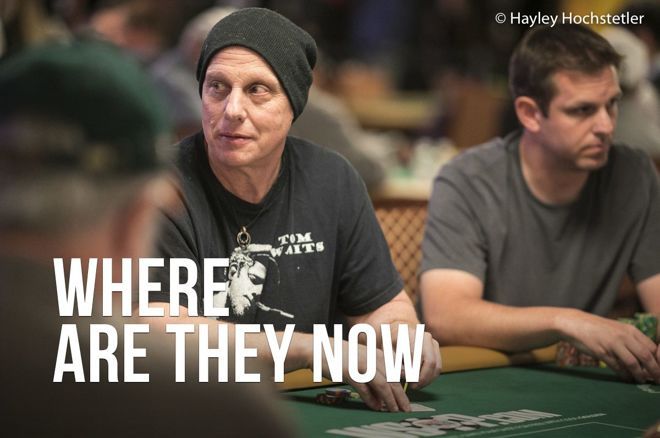 Table Of Contents
A staple at the World Series of Poker (WSOP) in the 1990s and early 2000s, Alan Boston has steered clear of the Rio All-Suite Hotel & Casino for the better part of a decade. In fact, his last cash came back in 2008.
"I haven't been to the World Series for a while," Boston told PokerNews on a break from the $1,500 Seven-Card Stud tournament. "Anyone that played at the Horseshoe back in the day when there was no rake and just a small card fee, and the casino owner wanted gamblers in the room, took care of us like we were human beings, would have a difficult time coming to a greed fest like this where they don't give two f***s about the people who are here. They only care about how much f***ing money they can take and find ways to make the maximum amount of money and give away the least. Just walking in here offends me to no end."
"Just a place where we're all a bunch of cattle and they've branded us all suckers."
Not one to mince words, Boston continued: "The way the world has changed hasn't helped either. Now we have a big blind ante, I abhor that too. The energy of this place offends me, and the whole dynamic of the reason for the World Series, where Mickey Appleman very eloquently called it a 'Convention of Gamblers,' is now just a place where we're all a bunch of cattle and they've branded us all suckers."
What Brings Him Back
Largely regarded as one of the best college football and basketball handicappers in the world, Boston is also a seven-card stud specialist and a one-time Full Tilt Poker red pro. He's also played on Poker After Dark. So what brought him back to the WSOP?
"I lived in Vegas for 30 years, I moved away four years ago," he explained. "Several of my friends have since passed away. I had a little better year this year. My dog passed away, which unfortunately gave me the freedom to come out here. I wanted to see some friends, and while I'm here I might as well play some stud tournaments since I'm pretty good at stud. Maybe even better than pretty good. I'm not bragging, but probably better."
"While I'm here I might as well play some stud tournaments since I'm pretty good at stud."
The vast majority of Boston's $312,065 in tournament earnings – his last cash was back in 2009 – have come in stud variants, and while he dabbles in hold'em, it's been his game of choice for a long time.
"It's what I played when I first came here. I'm known for sports betting but I doubt anyone would want to play me in stud," he said. When asked of other stud players he respects, 1996 WSOP Main Event champ Huck Seed came to mind.
"Fantastic player," Boston said before saying he "absolutely" believed Seed should be in the Poker Hall of Fame. "And so should Artie Cobb. He is far ahead of everybody. Artie Cobb helped run the WSOP in its first years, he worked for Eric Drache voluntarily. He's final tabled an event in every decade that it's been around. He's won four bracelets, and he's been a gentleman for poker for many years. He certainly deserves it more than Tom McEvoy, who is completely irrelevant and has done nothing in poker. In fact, he sucks at poker, so why he's in the Poker Hall of Fame is beyond me."
Life Out East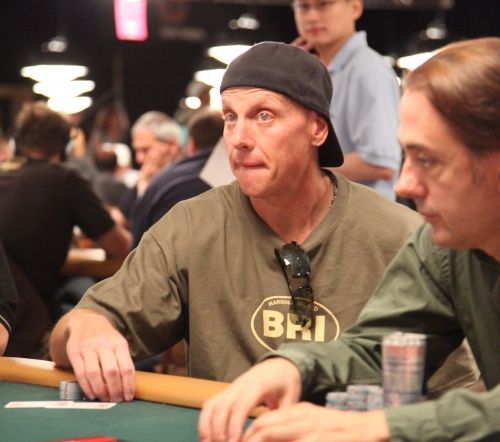 Boston currently resides in Connecticut and can occasionally be found grinding at nearby cardrooms.
"I've been trying to take rides to Springfield. I'm taking care of a friend's dog while he's in jail, which is sheer torture. When that's over I'm probably going to move. Foxwoods is a dead issue. They raised the rake when they should've been lowering it. As more competition came they decided to take more and more away and rake higher, so they're pretty dead. I'm thinking of moving to a place that's closer to Springfield where they have $1,000 buy-in $2-$5 and no-cap $5-$10. I prefer the deepstack no-limit hold'em to the nit $500 buy-in $2-$5."
Boston also has a theory that a once-popular game may very well make a comeback.
"I spoke about some very painful things, about how I became a gambler, people like to hear the truth."
"Limit poker still has relevance in this world. Everything goes in cycles, right?" He said. "No limit is the flavor of the month, and PLO is starting to become the flavor of the month. There's nothing saying limit poker won't be big again someday when everyone has the games down to a science and no one can beat anyone out of a penny."
Until it does, Boston will do what he does best – play poker and bet sports.
"I'm a frequent guest on a sports radio show. I'm a sports bettor," he said. "I go on to just talk about sports betting. Not many anymore because I'm not here [in Vegas] anymore. Also, in today's world, they don't want to report the truth, so someone who talks truth is not wanted even though they resonate with the public. I had the most downloaded interview Gill Alexander has had [on the Beating the Book podcast] because I just went on there and spoke the truth. I spoke about some very painful things, about how I became a gambler, people like to hear the truth. Someone just saying what's on their mind and not sugarcoating everything and speak a bunch of bullshit all the time, which is basically what the world is, everything is just a bunch of bullshit."
Executive Editor US, PokerNews Podcast co-host & 2013 WSOP Bracelet Winner.