Where Are They Now: 2006 WSOP Main Event 12th-Place Finisher John Magill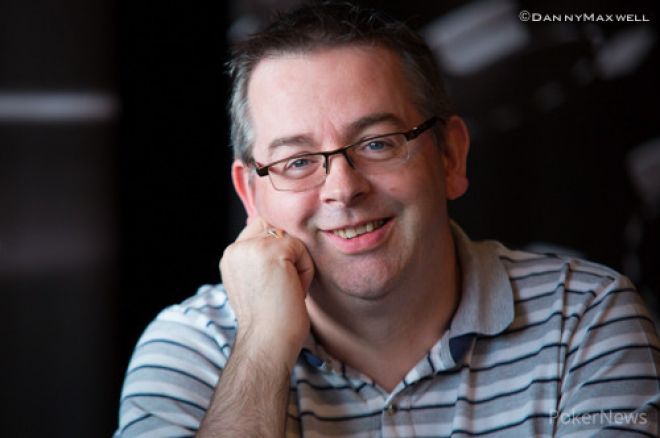 Seven years ago, the World Series of Poker peaked as 8,773 players packed into the Rio All-Suite Casino, forked over $10,000 and took their shot at poker glory in the Main Event. A week later, Jamie Gold captured a smooth $12 million, the largest first-place prize in Main Event history. That was also the year that Ireland's John Magill made a run at the title, ultimately finishing in 12th place for $1,154,527. One went down in poker history, while you probably don't remember the other.
Like Gold, Magill still travels the poker circuit, and while he spends most of his time in Europe, he does make the trip to Vegas each summer in the hopes of having another deep run. Unlike Gold, he does so in relative anonymity.
In the seven years that have passed since Magill's run, he has added two more WSOP cashes to his résumé — 71st in the 2007 WSOP $1,500 Limit Hold'em Shootout event for $6,632 and 298th in 2012 WSOP $1,000 No-Limit Hold'em for $1,942. It's certainly nothing special, but as PokerNews recently found out when they caught up with Magill at a recent European tournament, the Irishman is more content with his successes.
PokerNews: Your run in 2006 was a long time ago. Is it something you still think about?
Magill: I try to put it out of mind, but people still keep bringing it up to me. There's still guys I met that I've never seen in my life before and they're all saying well done because it was the biggest game ever at the Main Event, the biggest turnout, and the biggest payout. It was a good one to come 12th in, you know.
How did you come to play the Main Event that year? Did you buy in? Satellite?
I won a lot of money online at Ladbrokes, and I went over and used the money I won. It was a good day.
Was it the first time you played the Main Event?
No, I'd qualified before on PartyPoker and a couple of other sites, but that was the first time I actually put my own money down and had to play; 2004 was the first year I played the Main Event and then every year since.
How long have you been playing poker?
I've been playing poker since I was a kid. I would play at home when I was six with matchsticks, so a long time. Over 40 years, too long.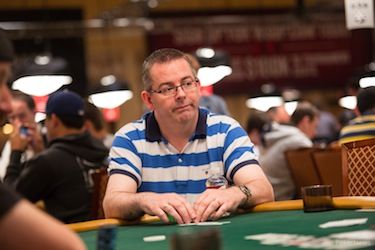 Ireland is known for having a close-knit poker community. Did you receive a lot of support during your run?
The online [reporting] stuff had really only started and there was a big community supporting me. Everyone from home was happy for me and pushing me on to try to get to the final table. That was the key thing, the support from Ireland was unbelievable.
What were the days and weeks like after busting the Main Event so close to the final table?
It's devastating. It couldn't get any worse. Ok, the money is nice and helped, but it pained really bad. I'd say there was a depression about it, just being third in chips with 12 left and then finishing in 12th.
Is it fair to say it still haunts you?
I still have nightmares about it, yeah. About hands I should have played and when I should have laid them down [laughs]. I'm known to be really aggressive and I should have been more aggressive when we were down to two tables of six, but that's life.
In order for anyone in this year's November Nine to get as much as you did for your 12th-place finish, they'd need to finish seventh or better. Does it feel good to have at least gotten the biggest 12th-place payday in WSOP history?
[Laughs] It feels very good, yes, and the exchange rate was good then, too, so I was really happy about it. Of course you come back to Ireland and it's tax free, so that was really good.
Did you do anything to celebrate after your big score that year?
We went out in a stretch limo, went mad, it was a good night. I won like $8,000 or $10,000 at blackjack, and I was walking by a roulette table and put $100 on 17 black, and this was probably like 10 in the morning with no one there to see, but it came and I won three-and-a-half grand. It was a nice run for two weeks.
Did you make any big purchases with your winnings?
I didn't spend any money for a year. I just bought a few things — I just bought a house and I just bought a new car — but after a year I invested a lot of it. I just didn't want to spend it all in one go, I wanted to have it for a while. I bought a few properties and things like that, so I'm okay.
Do you still go to the WSOP and try your luck in the Main Event?
I go every year. I play more events — I try to play five or six — but I'll always play the Main Event, always.
Get all the latest PokerNews updates on your social media outlets. Follow us on Twitter and find us on both Facebook and Google+!
Executive Editor US, PokerNews Podcast co-host & 2013 WSOP Bracelet Winner.