Hellmuth Controversy at WSOP: Poker Brat's Chips Swiped on Break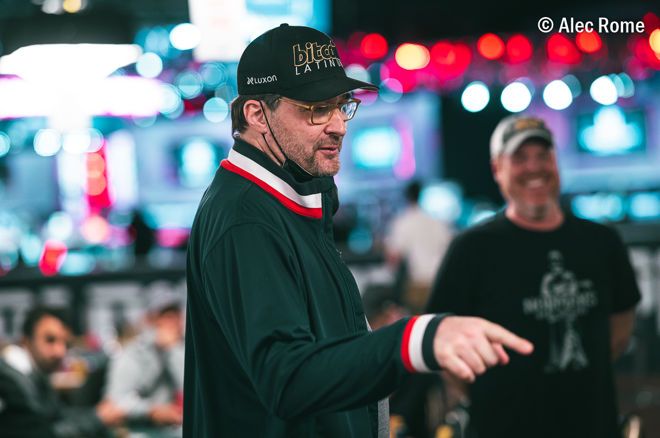 Controversy struck the 2022 World Series of Poker (WSOP) Event #38: $10,000 No-Limit 2-7 Single Draw Championship when Phil Hellmuth went on break only to discover his chips had been swiped by defending champion Farzad Bonyadi, who wasn't at-fault in the incident.
On break, as the tournament dwindled down to 21 players, the staff broke the fourth table, leaving just three remaining tables. When the "Poker Brat" returned, he noticed his chips were gone and that they had somehow ended up in Bonyadi's possession.
Immediately after the situation arose, the WSOP staff approached the table to investigate. There was no doubt that Hellmuth had a stack in play before leaving the table, but it wasn't clear the exact size of his stack. The surveillance camera was reviewed to determine the size of Hellmuth's stack, which the 16-time bracelet winner estimated was more than 130,000.
Hellmuth Speaks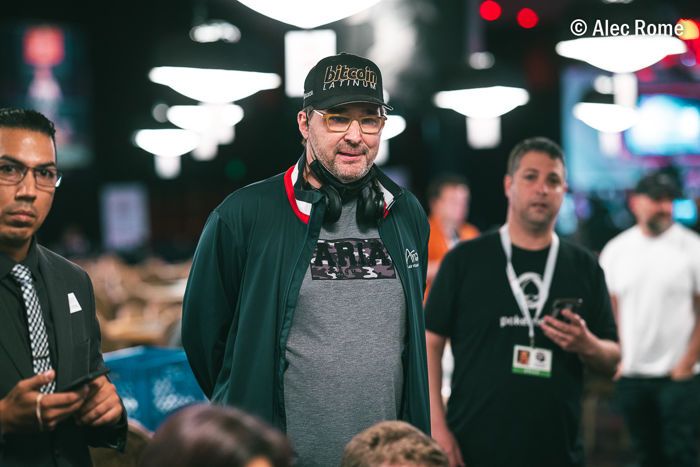 While the investigation occurred, PokerNews spoke with Hellmuth to hear his side of the story.
"We went on break and I'm kind of smart, I knew it was going to take them a while, so I went to the bathroom, but I left my chips in a rack and then Scott Seiver said leave Phil's chips in a rack. And then one of the other players took them and put them in his stack," Hellmuth said.
"Phil, it was an accident," Chino Rheem jumped in to say.
"Yeah, it was a complete accident," Hellmuth agreed with Rheem. "He's a class guy, he would never do it intentionally. Stuff happens."
Upon further review, about 20 minutes later, the WSOP staff confirmed that Hellmuth had 135,000 chips and removed them from Bonyadi's stack. It's unclear why Hellmuth didn't bring his rack of chips with him to his new table before going on break. Additionally, it's unknown as to how Bonyadi's stacks were accidentally merged with Hellmuth's.
All players remaining in the tournament, including Hellmuth and Bonyadi, appeared satisfied with the outcome. Shortly after, the final 21 players returned to their seats and the bracelet event returned to normalcy.
Follow live updates from Event #38: $10,000 No-Limit 2-7 Single Draw here!
2022 World Series of Poker Hub
Bookmark this page! All you need to know about the 2022 WSOP is here.