Negreanu, Deeb (as Expected) Highest Bids in $25k WSOP Fantasy Draft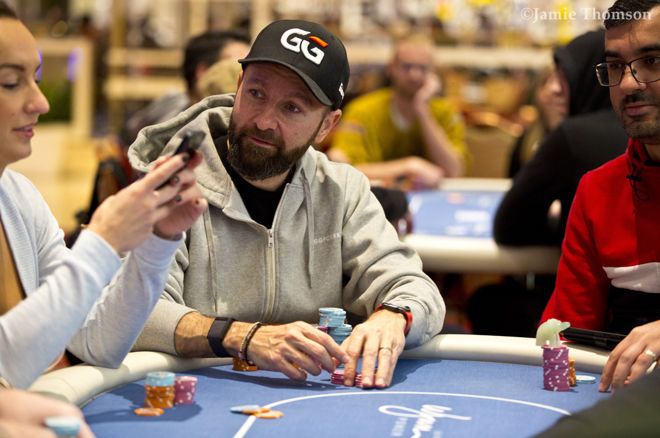 Table Of Contents
Daniel Negreanu's $25,000 WSOP Fantasy Draft is back for the first time since 2019. On Monday night, from inside the PokerGO Studio, 14 teams bid on the players they felt will produce the best results at the 2022 World Series of Poker (WSOP), which kicks off Tuesday.
Most poker fans probably could have guessed the most valued players in the draft — Negreanu, Shaun Deeb, and Joao Vieira, Phil Hellmuth. Those four poker pros are likely to play full schedules and all have a lengthy history of impressive results during poker's most prestigious annual series.
WSOP Fantasy Draft Format and Top Picks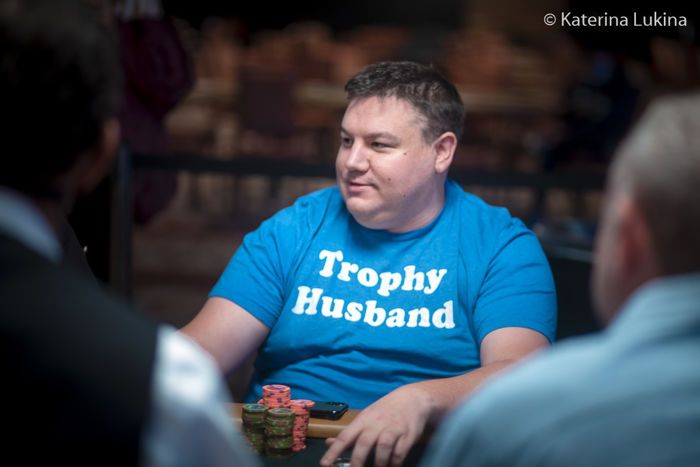 Each team was allotted $200 to bid on poker players for the upcoming WSOP. The teams had to be strategic in their bidding because they had to draft eight total players.
The more likely to crush it this summer, the more expensive the bids were for certain players. Negreanu, who didn't draft himself, went for the highest amount at $111 and was selected by PokerGO's No Gamble No Future team. Deeb, the 2018 WSOP Player of the Year, went for $110 to Team Dan Shak, Vieira went for $95 to Team Maria Ho, and Hellmuth was drafted by Team Fleyshman for $91.
Other high-value players were Dan Zack ($87 to Team Mojave's Balls), Ben Yu ($86 to Team Fleyshman), Nick Schulman ($79 to Team Negreanu), and Benny Glaser ($74 to Team Chad E.).
Some additional notable picks include Phil Ivey ($33 to Team Dan Shak), Alex Foxen ($42 to Team No Gamble), reigning WSOP Player of the Year Josh Arieh ($25 to Team Negreanu), Justin Bonomo ($16 to Team Chad E.), and Brian Rast ($41 to Team Trivett).
2022 World Series of Poker Hub
Bookmark this page! All you need to know about the 2022 WSOP is here.
There were a few controversial players who went undrafted, including accused poker cheaters Bryn Kenney and Jake Schindler. Chris Ferguson, the former Full Tilt Poker exec and 2017 WSOP Player of the Year, also wasn't selected by any of the 14 teams. It's unknown if any of those three players will even attend this year's World Series of Poker.
Ali Imsirovic, accused by many high-stakes players of colluding in live high rollers and using real-time assistance tools (RTA) online, was selected for $1 by Team Dan Shak.


View the Full 25k Fantasy Draft Picks
Similar to fantasy football, the object of the 25k Fantasy Draft is to accumulate the most points throughout the 2022 WSOP. Points are based on how well the players on the roster perform in bracelet events. The deeper the run in a tournament, the more points earned. Each cash is worth just one point, while a tournament win is good for 50 points (may a player can earn in one event).
With $350,000 in the pot, first place will pay $200,000, second place will receive $100,000, and third place will take home $50,000.
Value Picks
With only $200 to spend on draft picks, it was imperative of the participants to find some value in the unheralded players who may overperform their bidding price.
There were some picks that went for lower bids than some may have expected. One example is Joe McKeehen, the 2015 WSOP Main Event champ who has three bracelets. Team No Gamble picked up the former world champ for just $4 and it could end up being one of the steals of the draft.
Another example of a potential low risk high reward pick was Team Mojave's Balls selection of Joseph Cheong also for just $4.
Robert Campbell ($6 to Team Trivett), the 2019 WSOP Player of the Year, was another high upside pick on the cheap, as were Poker Hall of Famer John Hennigan ($1 to Team Maria Ho) and Jason Koon ($2 to Team Chad E.).