Ivey, Negreanu, & Antonius Play Unbelievable 3-Way Pot on High Stakes Poker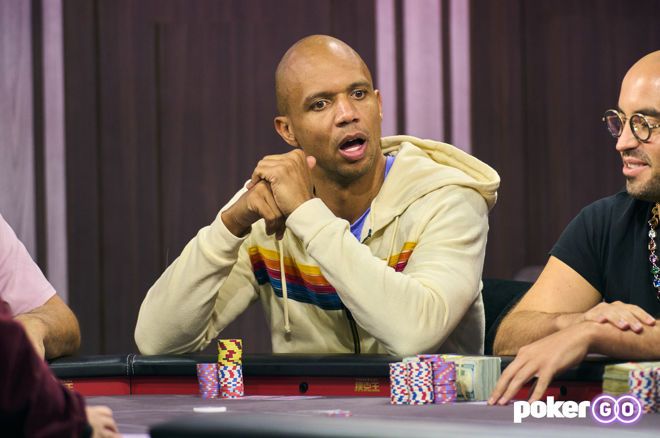 Table Of Contents
Daniel Negreanu, Patrik Antonius, and Phil Ivey played a weird and highly entertaining pot on the latest High Stakes Poker episode, and the outcome of the hand may have been partially caused by some past demons.
Episode 13 of Season 9 aired on PokerGO Monday night and it was one of the most action-packed shows all season. Last week's table was replaced by a new roster that included the trio of poker legends already mentioned, Doyle Brunson, DoorDash founder Stanley Tang, Tom Dwan, Jason Koon, and Jonathan Gibbs.
Dwan was up to his old televised poker tricks, scooping some big pots. In a hand against Tang, for example, on a board of
and $18,000 in the pot, "durrrr" fired out a bet of $10,000 with
but was check-raised to $40,000 by the food delivery app creator, who was holding
for a weaker flush. With minimal hesitation, Dwan put the calling chips in the middle and scooped a $98,000 pot.
Three-Way Action Flop with Unpredictable Conclusion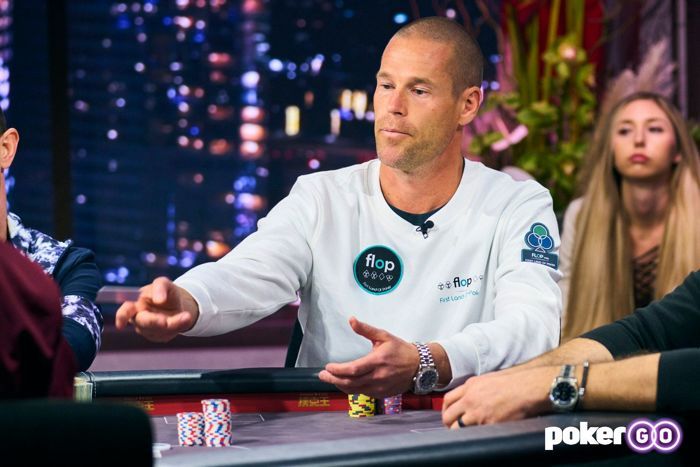 Ivey, Negreanu, and Antonius played a hand that poker fans won't soon forget. It wasn't the largest pot of the season by any means. That occurred last week when Krish Menon won a nearly $1 million pot against Bryn Kenney, but the manner in which the hand played out was unpredictable.
Antonius began the action by raising to $2,500 from middle position with
. He received a call from the player directly to his left (Gibbs) with
, and then Negreanu on the button with
and Ivey in the small blind holding
.
The flop of
smacked three players in the face, creating quite a cooler situation. Antonius bet out $5,000, which forced Gibbs to fold, but not the other two, who just called.
When the
appeared on the turn, giving Ivey trips against two full houses, action checked to Negreanu on the button. He ripped off a bet of $26,000 and both players called to see the
on the river. When the hand was again checked back to "DNegs," he fired out a bet of $54,000 and Ivey made a brilliant and correct fold.
Antonius, on the other hand, had something else in mind. The Finnish poker pro opted for a check-raise jam to $153,000 total. Negreanu pondered his move before deciding to muck his cards and allow the weaker full house to take down the pot.
---
Free to Play Slots in the US
Bad Play Rewarded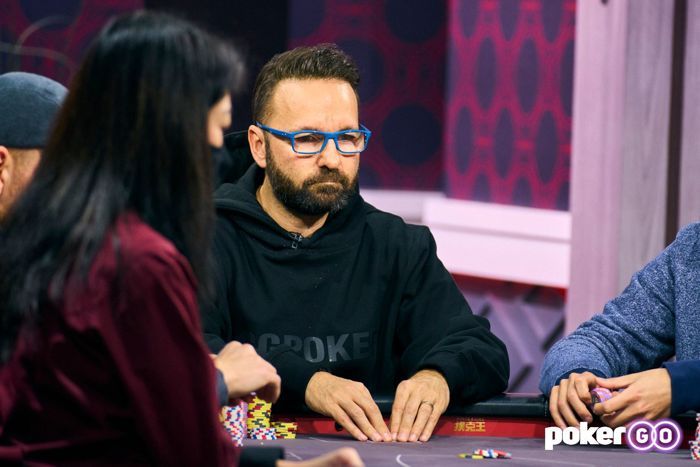 After the show aired, Negreanu told PokerNews the memory of losing a massive pot with a full house to Gus Hansen's quad 5's back in the day during the old High Stakes Poker may have slightly impacted his decision. Even though Antonius won the pot with the lesser hand, he didn't think the play was justified.
"(Ivey) can't call there," Negreanu said of Ivey's fold. "Patrik (Antonius) made a horrendous shove."
Negreanu clearly felt Antonius should have just called given that his hand was strong but not strong enough to beat many hands that could call him (possibly
only, if any at all).
"(Antonius) said later he is used to playing against bad players," Negreanu said of his opponent's reasoning for raising all in.
Things got even worse for "Kid Poker" later on in a hand against "durrrr." With $166,000 in the pot and Negreanu holding
on a board of
, he checked it over to his opponent, who bet out $55,000, enough to put Negreanu all in.
The GGPoker Ambassador made the call and found out some bad news when Dwan showed him
, a three-outer on the river.
Next week's episode will conclude the ninth season of the popular High Stakes Poker show, which originally began on the Game Show Network in 2006. PokerNews will once again offer a recap of the highlights.
Past High Stakes Poker Recaps
Check out our past recaps from Season 9 of High Stakes Poker on PokerGO:
Episode 14 will air at 5 p.m. PT next Monday on PokerGO. Fans can watch every episode, past and present, on-demand by purchasing a PokerGO subscription. We'll get to see next week if Adelstein was being too hard on himself or if his play wasn't up to the quality his fans are accustomed to seeing.
*Images courtesy of PokerGO.