Krish Menon Battles Bryn Kenney in $934K Pot on High Stakes Poker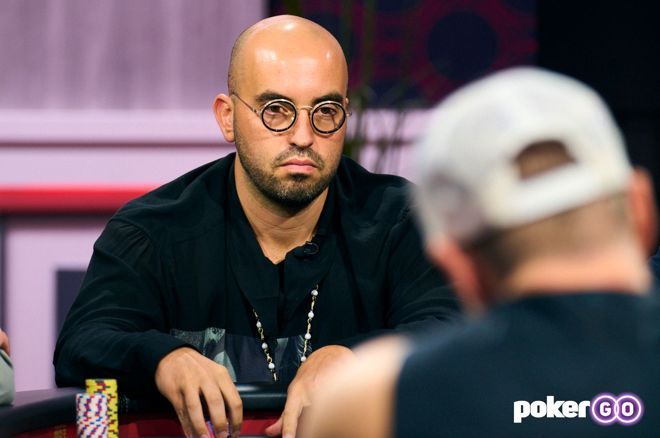 Table Of Contents
The embroiled Bryn Kenney, who has recently been at the center of cheating allegations, took one of the worst bad beats in High Stakes Poker history, losing a $934,000 pot against Krish Menon.
The show was filmed on PokerGO long before the recent allegations came to light. Kenney, poker's all-time winningest live tournament performer, is said to have run a cult-like online poker stable that involved collusion and ghosting among the group. He denied the accusations in a 70-minute interview with PokerNews in April, although new evidence released by PokerNews last week contradicted some of his statements.
Most of the same table from last week's episode returned to action for the 12th episode of Season 9, which aired Monday evening on PokerGO. John Andress was the only change, replacing Phil Ivey. Menon, Kenney, Tom Dwan, Stanley Tang, Eric Persson, Patrik Antonius and Garrett Adelstein were also in the game.
Adelstein's Struggles Continue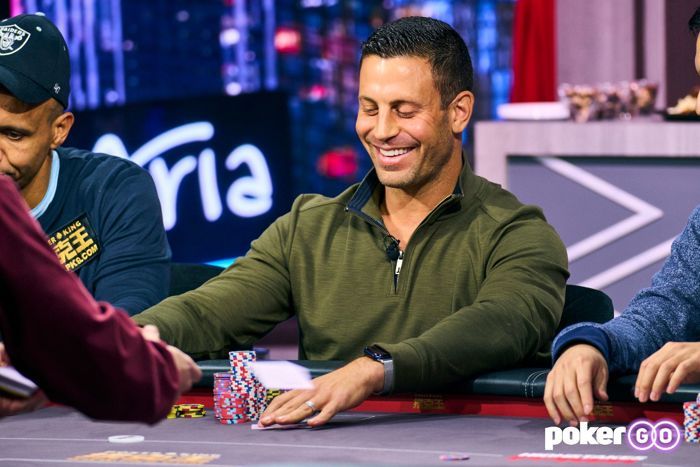 Adelstein, one of the top high-stakes cash game pros in the world, hasn't found much success during his debut season of High Stakes Poker. He openly admitted to PokerNews that he was disappointed in his play.
On the latest episode, his run of bad luck continued and he also missed an opportunity for value in one hand and failed to get a bluff through in another.
Andress raised from early position to $3,000 in the $500/$1,000 game with the
. Adelstein called on the button with the
, the blinds folded, and the two remaining players saw a flop of
, giving Andress trips. He checked and "G-Man" bet out $8,000 with queen-high. His opponent made the call.
The turn was the
and again the player in position checked to the button, who followed suit. When the
appeared on the river, Andress continued to slow-play and checked it to Adelstein who had zero showdown value and couldn't give up the pot without a fight. He bet $40,000 on a bluff, but had to fold when he was check-raised to $150,000.
"Why do you always have to lose your big bets?" Persson, who engaged in a recent vulgar spat with Phil Hellmuth, needled Adelstein. "You got to lose the small bets."
Shortly after, Persson may have gotten the best of Adelstein in a cooler pot. The board showed
and $73,000 was in the pot. Persson, holding
for a flopped two pair, checked it over to Adelstein who had
in the hole.
Worried about the potential flush, a hand that was certainly within Persson's range, Adelstein ended up checking it back instead of going for value. He was in a difficult spot on a wet board against a loose-cannon player, so checking in that spot was far from a poor decision.
---
Free to Play Slots in the US
Menon Delivers Brutal River Beat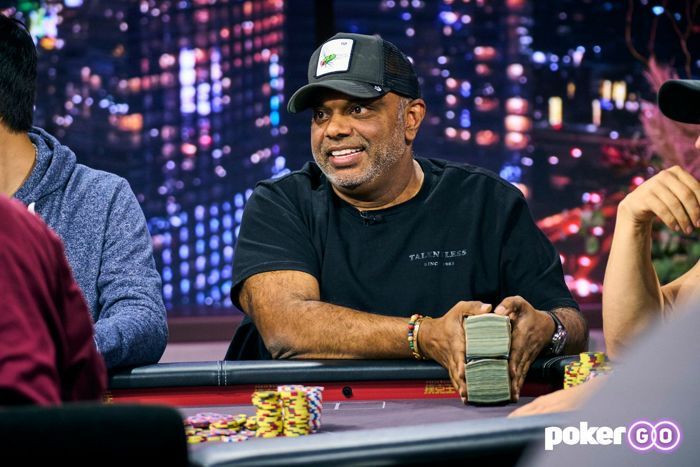 The hand of the day, season, and perhaps the entire nine seasons of High Stakes Poker took place late in the show. Remember back in the day when Gus Hansen spiked a one-outer for quads to crack Daniel Negreanu's higher set? This hand you're about to read about was arguably just as entertaining, and perhaps even more so for Kenney's long list of haters that he's built up over the past few weeks.
Stanley Tang, the DoorDash food delivery app founder, straddled to $2,000 and the first raise to $7,000 came from Menon in early position with
. Kenney, in late position with
, made a three-bet to $20,000.
Menon was the only player to call and they both saw a flop of
and Kenney fired a continuation bet of $30,000 with trips after action was checked back to him. The bet didn't convince his opponent to fold, and the turn was the
, completing Kenney's full house.
Menon again checked, Kenney bet $80,000, and then heard music to his ears: "Raise to $200,000."
He called and then Menon hit his lucky two-outer on the river — the
. Upon rivering a better full house, Menon jammed all in for Kenney's $215,000 effective stack and was snap-called, creating a pot of $934,500, the largest of the season. With that, Menon claimed one of the largest pots in show history.
Past High Stakes Poker Recaps
Check out our past recaps from Season 9 of High Stakes Poker on PokerGO:
Episode 13 will air at 5 p.m. PT next Monday on PokerGO. Fans can watch every episode, past and present, on-demand by purchasing a PokerGO subscription. We'll get to see next week if Adelstein was being too hard on himself or if his play wasn't up to the quality his fans are accustomed to seeing.
*Images courtesy of PokerGO.