Garrett Adelstein Puts JRB to the Test in $335K Pot on High Stakes Poker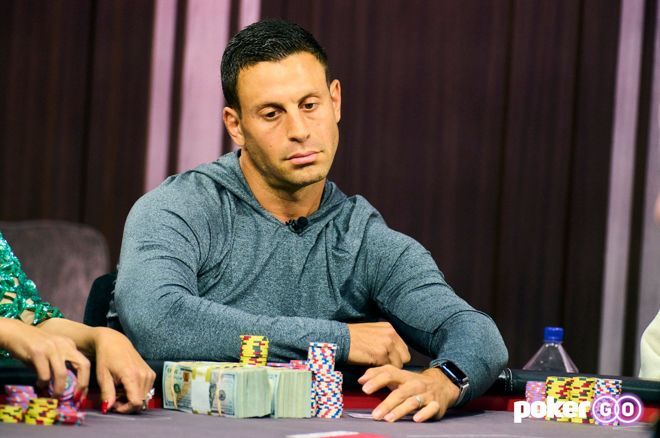 Jean-Robert Bellande faced a difficult decision with a big hand on a fairly dry board against the aggressive Garrett Adelstein on High Stakes Poker Season 9 Episode 7.
The hand in question reached $335,000, one of the largest pots so far this season. But before we get into the details and let you decide JRB's correct play, let's take a look at the starting stacks when the show began on PokerGO.
| Player | Stack |
| --- | --- |
| Garrett Adelstein | $346,000 |
| Daniel Negreanu | $254,000 |
| Bryn Kenney | $252,500 |
| Jean-Robert Bellande | $252,500 |
| Phil Ivey | $250,000 |
| Tom Dwan | $250,000 |
| Krish Menon | $249,500 |
| Jennifer Tilly | $245,500 |
Adelstein, a regular for years on Live at the Bike and now Hustler Casino Live in Los Angeles, is notorious for buying in for enough to cover everyone at the table.
In previous episodes of Season 9, the minimum buy in was set at $100,000, but the stakes were raised to $250,000, and over $2.3 million was on the table in total. The cast of characters changed from last week's episode, but the faces were all familiar.
Tough to Get Away From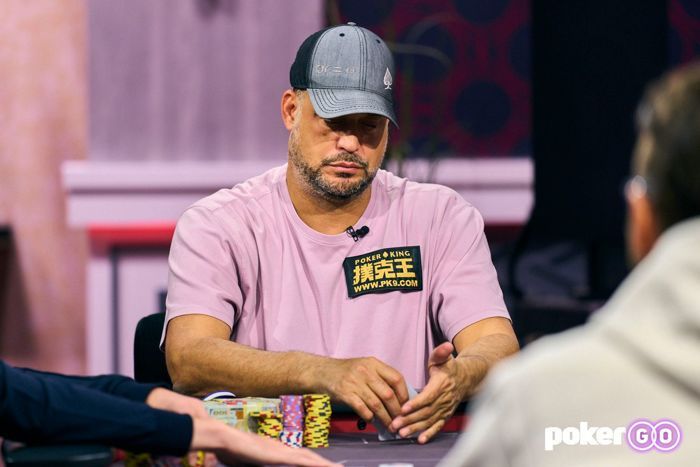 There were some exciting hands on the latest High Stakes Poker episode, but none more so than a massive pot played between Bellande and Adelstein. We won't expose "G-Man's" hand right off the bat so that you can decide what you'd do in JRB's spot before seeing his opponent's cards.
---
Free to Play Slots in the US
Before we share the hand history, it's important to understand Adelstein's style of play. He's known to pull off bluffs with massive over-bets, but also balances it out with oversized river bets when he has the nuts.
That said, action began with Krish Menon limping for $1,000 from early position with
, followed by Adelstein bumping it up to $4,000 from middle position with a hand we won't yet disclose. Tom Dwan called from late position with
, as did Bellande with
on the button. Menon also came along for the ride and all four players saw a flop of
.
Menon check-folded, Adelstein bet $9,000, and then Dwan and Bellande called. The turn was the
, which gave JRB top two pair. Adelstein fired out a $20,000 bet, which forced "durrrr" out of the pot but not Bellande.
With $85,500 in the pot, the
appeared on the river. Adelstein took some time before ripping off a bet of $125,000, well over the size of the pot. Bellande had approximately $170,000 total in his stack before the river, or about $45,000 on top of the bet he was facing.
It didn't take long, but JRB made the call, a decision most players likely would have done given the strength of his hand. Adelstein then turned over
for the stone-cold nuts and took down the $335,500 pot.
Tilly Bluffs into Kenney's Trips: Did it Work?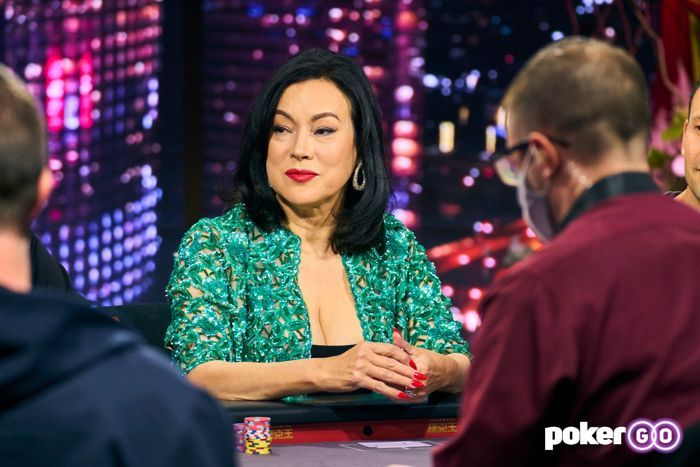 Jennifer Tilly has been active during Season 9 of High Stakes Poker. She attempted a bluff during Episode 7 against Bryn Kenney who had a big hand.
Dwan, with
, and Kenney, holding
, both limped for $1,000 from middle positions before Tilly raised it up to $10,000 with
on the button — only Kenney called.
The flop came out
and Tilly continued her story, betting out $10,000 again. Her opponent made the call to see the
on the turn. The actress tried to bluff once more, this time for $20,000 but that obviously wasn't going to convince a player holding trips to fold. When the
flipped over on the river, both players checked and Kenney took down an $83,000 pot.
Adelstein's Turn to Attempt a Bluff Against Kenney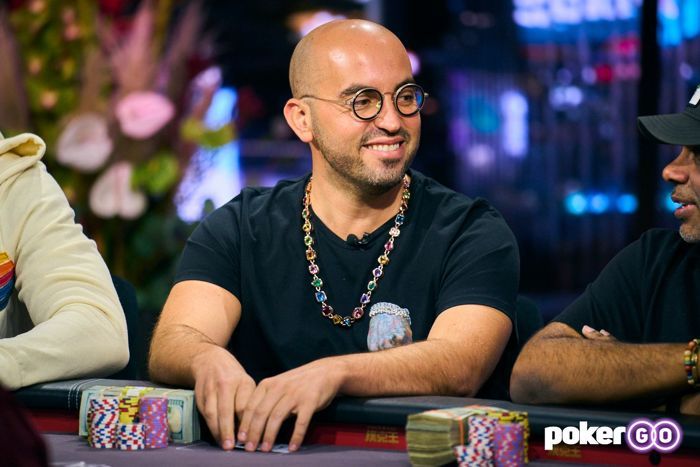 Tilly was unable to bluff poker's second all-time winningest live tournament player, so Adelstein gave it the old college try later in the show.
After JRB raised from under the gun to $2,500 with
, Kenney called with
in late position. With
in the small blind, Tilly called and so did Adelstein, who looked down at
in the big blind.
The flop showed
and Bellande bet out $6,000, which enticed Kenney and Adelstein. Following the
on the turn, everyone checked. That may have convinced Adelstein to turn his small pair into a bluff when he bet $40,000 on the
river.
Kenney, however, wasn't about to fold two pair so he made the call and took down a $109,000 pot.
Past High Stakes Poker Recaps
Check out our past recaps from Season 9 of High Stakes Poker on PokerGO:
Episode 8 will air at 5 p.m. PT next Monday on PokerGO. Fans can watch every episode, past and present, on-demand by purchasing a PokerGO subscription. We'll get to see next week if Adelstein was being too hard on himself or if his play wasn't up to the quality his fans are accustomed to seeing.
*Images courtesy of PokerGO.