DoorDash Founder Stanley Tang Gets Clobbered on High Stakes Poker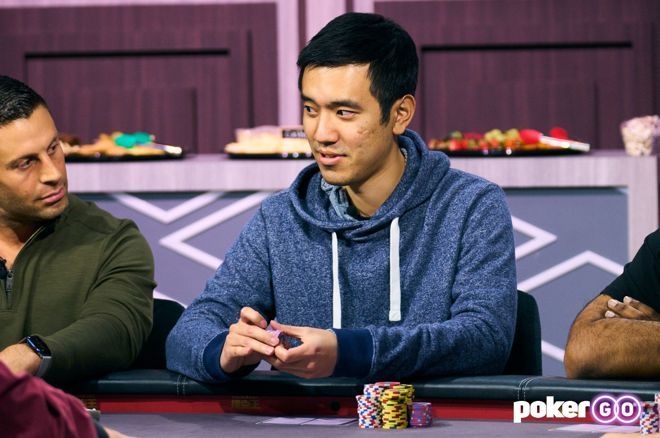 Stanley Tang, co-founder of the DoorDash food delivery app, made his High Stakes Poker debut on Monday night's new episode, and things didn't exactly go his way, especially in a $600,000 pot against Krish Menon.
Tang, a 29-year-old Hong Kong billionaire tech entrepreneur with a Computer Science degree from Stanford University, is an avid poker player who competes in nosebleed private cash games. He's far from a pro, but he did show some solid poker fundamentals in the 10th episode of Season 9, although the results weren't favorable.
Part of the lineup in the $500/$1,000 no-limit hold'em cash game changed compared to last week's episode. Newcomers were Tang, Menon, and Phil Hellmuth's nemesis Eric Persson. Tom Dwan, the embattled Bryn Kenney, Phil Ivey, Patrik Antonius, and Garrett Adelstein all returned to action.
Stack sizes at the beginning of the episode were as follows:
| Player | Stack |
| --- | --- |
| Eric Persson | $536,500 |
| Garrett Adelstein | $353,000 |
| Stanley Tang | $336,500 |
| Patrik Antonius | $225,500 |
| Bryn Kenney | $221,500 |
| Tom Dwan | $211,500 |
| Krish Menon | $194,500 |
| Phil Ivey | $71,000 |
Tang and Krish Run it Twice in $600k Pot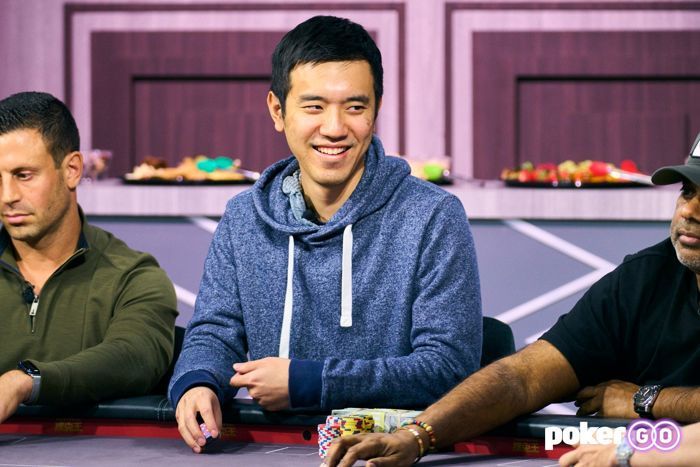 Right out of the gate, Tang tangled with Ivey, a 10-time WSOP bracelet winner. With
on a board of
and $45,000 in the pot, the poker legend wisely gave up on the river on his bluff attempt because the DoorDash co-founder was sitting on
.
Another player, Persson, would later try to pull off a bluff on the young billionaire. This one worked out much better than Ivey attempt.
Adelstein raised in late position to $3,000 with
and Tang called on the button with
. Persson then three-bet to $12,000 with
in the big blind even though the table wasn't playing the seven-deuce game. Both players called and took a flop of
and all three players checked.
The turn was the
and this time Persson bet out $22,500 on a bluff. Adelstein folded and Tang called to see the
double pair the board on the river. Persson continued his story of having a big hand and led out for $63,000. After pondering his move for a bit, the entrepreneur opted to fold, and Persson showed the bluff.
---
Free to Play Slots in the US
Later on, Kenney raised to $3,000 from early position with
before Tang surprisingly just called with
. Menon, holding
then three-bet from the button to $13,000. Kenney called and then the billionaire popped it to $50,000.
The aggressive Menon moved all in for $287,000. Kenney quickly folded and then Tang, who had $241,000 total, called. They agreed to run it twice for the $590,500 pot.
The first run out of
was awful for the DoorDash co-founder because he not only lost but also wasted two of his outs. Krish would scoop the entire pot after the second run out was
.
Adelstein Can't Pull the Trigger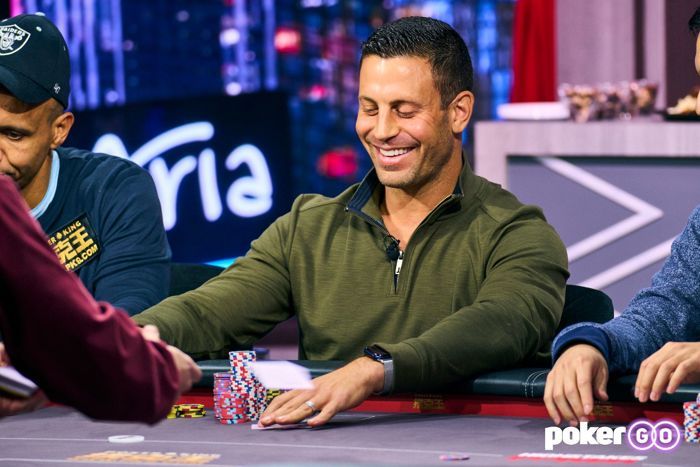 The overall result wasn't great for Tang, but he did take down a pot against a Los Angeles high-stakes poker legend. Adelstein, who told PokerNews he wasn't satisfied with his play in his High Stakes Poker sessions, raised from late position to $3,000 with
.
Tang reraised to $10,000 on the button with
and both players saw a flop of
, completely missing both hands. The preflop raiser bet $6,000 in position check-raised to $22,000 with king-high, but that didn't convince his opponent to fold ten-high.
When the
appeared on the turn, Adelstein bet out for $35,000, and Tang, who picked up an open-ended straight draw, made the call. The river was the
and both players checked.
Adelstein wasn't able to pull the trigger on a triple-barrel bluff and was visibly upset that he didn't once he saw Tang's hand.
Past High Stakes Poker Recaps
Check out our past recaps from Season 9 of High Stakes Poker on PokerGO:
Episode 11 will air at 5 p.m. PT next Monday on PokerGO. Fans can watch every episode, past and present, on-demand by purchasing a PokerGO subscription. We'll get to see next week if Adelstein was being too hard on himself or if his play wasn't up to the quality his fans are accustomed to seeing.
*Images courtesy of PokerGO.