Tom Dwan Comes Out Guns a Blazing on New High Stakes Poker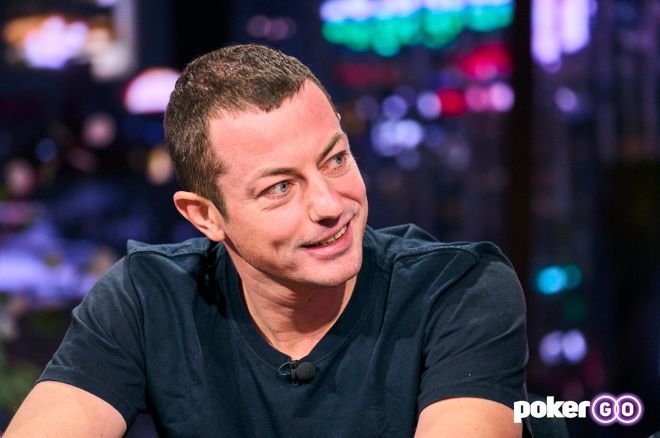 No, it isn't 2009, but on the latest High Stakes Poker episode Tom Dwan showed that the old "durrrr" is still hiding deep down inside.
The same table of poker stars from last week returned to the felt for Episode 9 of Season 9, which aired on PokerGO Monday night. Viewers were treated to another action-packed show full of monster pots and some huge bluffs, one involving Daniel Negreanu and Los Angeles high-stakes legend Garrett Adelstein, who had a rough session.
Adelstein was also involved in a big pot with actress Jennifer Tilly, who was chasing a flush draw. The others at the table were Jean-Robert Bellande, Phil Ivey, Bryn Kenney, and Krish Menon.
Dwan and Negreanu Tangle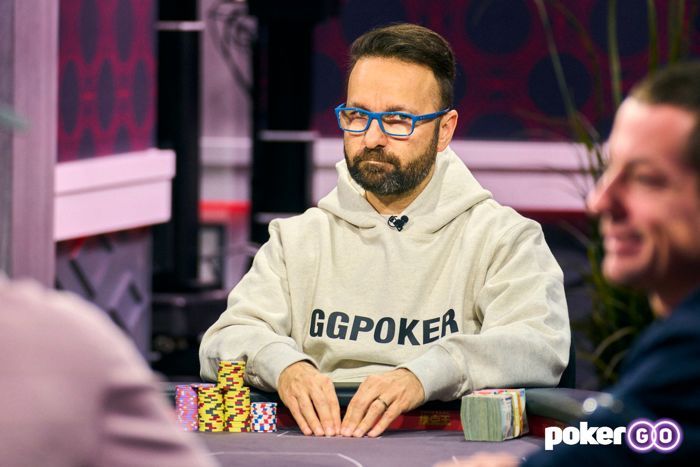 Dwan always had a loose-aggressive reputation during the Game Show Network (GSN) days of High Stakes Poker. His image has changed a bit in recent years to a tighter player. He's even been a tad passive at times against Phil Hellmuth during his first two matches of High Stakes Duel III on PokerGO. But that certainly wasn't the case on Monday night, a $500/$1,000 no-limit hold'em cash game.
---
Free to Play Slots in the US
The former Full Tilt Poker pro kicked the show off with a three-bet to $12,000 with
after Negreanu opened with
for $2,500. Both players then saw a flop of
, a complete airball for "durrrr" who still fired out a bet of $15,000, which didn't convince his opponent to fold.
When the
appeared on the turn, Dwan made a $36,000 wager. This time, the small pair was sent into the muck.
On the next hand, "DNegs" again opened for $2,500 but with
instead of a pocket pair. Dwan again three-bet, this time around to $11,000 with
. He'd take this pot down with that raise and was off to a strong start.
Later on, the poker legends would tangle once again, but the winning player roles were reversed.
Negreanu made his standard raise to $2,500 from middle position with
. Dwan called with
in late position, as did Menon with
in the big blind. The flop ran out
and Dwan bet $7,000 with middle pair after action checked to him. Menon folded and Negreanu called.
The turn was the
, giving both players a straight draw. Dwan bet again, this time for $17,000, only to fold when his opponent raised to $47,000.
Negreanu Bets $175k on Ace-High Vs. Adelstein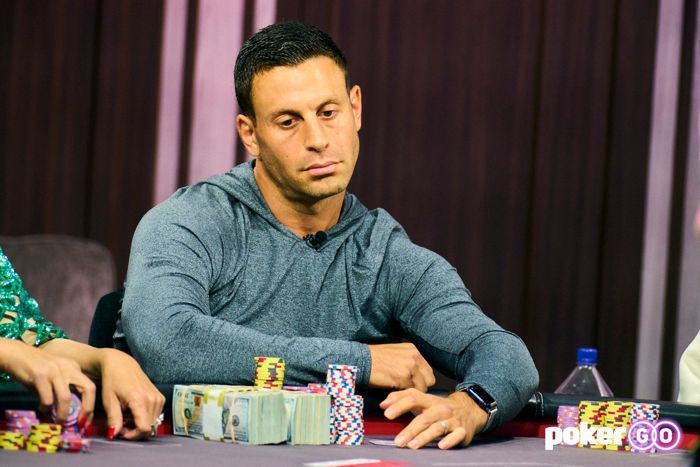 Negreanu was quite active during Episode 9, especially in a pot against Adelstein in which the GGPoker ambassador went for one of the biggest bluffs in High Stakes Poker history.
In the hand, Tilly opened from early position to $3,000 with
. Adelstein then three-bet to $11,000 with
only to be four-bet to $27,000 by Negreanu's
on the button. The third raise would force Ivey to fold
in the big blind, and Tilly also sent her cards into the muck. But "G-Man" wanted to see a flop, which came out
.
After a check, Negreanu continued his aggression and ripped out a bet of $20,000, but it wasn't enough to get a fold. The turn was the
, and "Kid Poker" bet $50,000. Again, Adelstein made the call and watched the
turn over on the river.
Negreanu fired a third bullet — $175,000 — with nothing but ace-high. Following some thought, Adelstein was unable to come to the conclusion that his hand was the best, so he folded and surrendered the $374,000 pot to the Poker Hall of Famer.
Tilly Rivers Largest Pot of the Day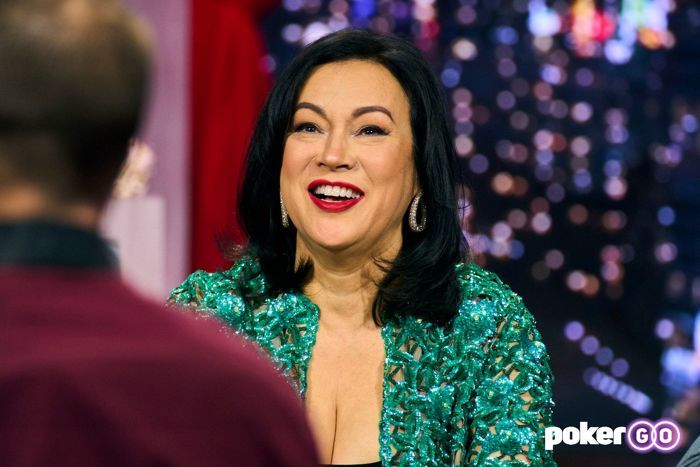 The hand against Negreanu wasn't the last monster pot involving Adelstein. He'd run into an unfortunate river card in the biggest hand of the day against Tilly.
Tilly raised to $3,000 from the cutoff with
and was called by Adelstein's
on the button, Negreanu's
in the small blind, and Dwan's
in the big blind.
Four players witnessed a flop of
, which hit everyone. Action checked to Tilly who bet $10,000 on her combo draw before Adelstein bumped it up to $30,000 with top two pair. The raised forced the blinds out, but Tilly wasn't going anywhere with such a big drawing hand.
The
on the turn didn't help either player, but Adelstein fired off a bet of $55,000 and his opponent check-called. When the
came on the river, Garrett showed no fear of the flush hitting, so he made a $100,000 wager. Tilly, however, hit her flush and moved all in for $236,000.
Although there was $520,000 in the pot, Adelstein determined he couldn't beat anything, and correctly folded despite getting nearly 4:1 odds.
By the end of the episode, there was over $3 million on the table. Next week's show will have a different cast of characters competing for hundreds of thousands of dollars.
Past High Stakes Poker Recaps
Check out our past recaps from Season 9 of High Stakes Poker on PokerGO:
Episode 10 will air at 5 p.m. PT next Monday on PokerGO. Fans can watch every episode, past and present, on-demand by purchasing a PokerGO subscription. We'll get to see next week if Adelstein was being too hard on himself or if his play wasn't up to the quality his fans are accustomed to seeing.
*Images courtesy of PokerGO.