Negreanu & Stout Helped Build Only Official Poker Charity Event Benefitting St. Jude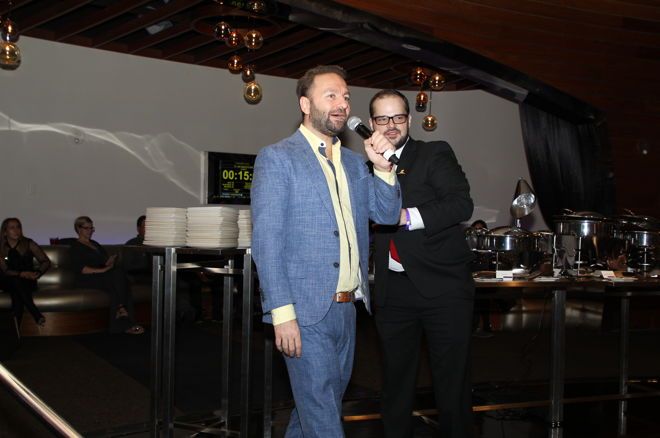 Did you know that the annual "St. Jude Against All Odds" event, which was founded in 2014 with the help of poker pro Daniel Negreanu, is the only official charity poker tournament supporting St. Jude Children's Research Hospital®?
Since it was founded, the charity poker event has raised more than $1.9 million and has been supported by well-known poker pros such as Phil Ivey and 2018 World Series of Poker (WSOP) Main Event champ John Cynn. In 2018, Negreanu passed the baton to Matt Stout and the Charity Series of Poker (CSOP), who have continued the tradition of raising money for a great cause.
As the tournament closes in on a decade of great tournaments, we thought it would be a good idea to dive a little into the event's history. That includes a preview of their upcoming event running later this month, chatting with both Negreanu and Stout, and compiling a list of winners.
Upcoming Event Runs May 20-21
On May 20-21, the 7th Annual "St. Jude Against All Odds" will host both golf and poker tournaments. Registration for the events, which will benefit St. Jude, is open now as are sponsorship opportunities. Click here to purchase tickets or sponsor.
The event is returning to a live format after having to go online during the pandemic. While the "St. Jude Against All Odds" poker tournament goes back many years, this is the first time a 144-person golf tournament has been added to the mix. The golf outing will take place at Siena Golf Club on Friday, May 20, with a continental breakfast served to registered guests before hitting the links and an awards luncheon to follow.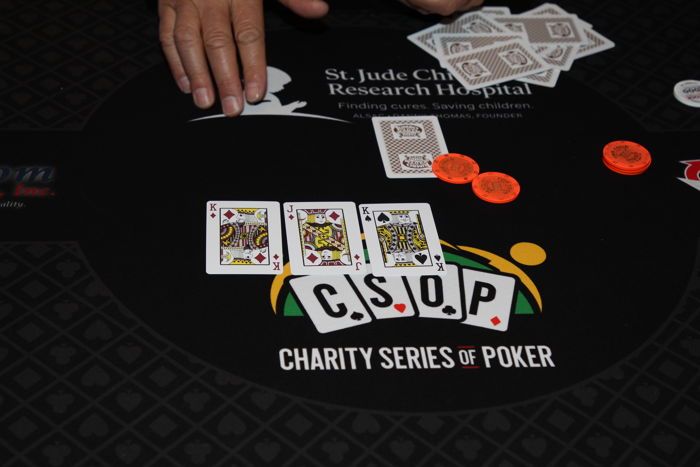 The following day on Saturday, May 21, guests will meet at the Red Rock Casino Resort and Spa for a turbo-style poker tournament that offers participants the chance to win a $10,000 seat to July's 2022 World Series of Poker Main Event. Additionally, there will be a cocktail hour, dinner, and live entertainment.
This year's event sponsors include CSOP, Golf Venture, JB Public Relations, Johnson Brothers of Nevada, and SKC Group. Negreanu and Stout will co-chair the event and both be in attendance. Joe "Stapes" Stapleton is slated to emcee the event.
"To say we're excited to return to live in-person events like St. Jude Against All Odds would be a vast understatement," said Stout. "We're thankful for our sponsors and pleased to expand our event with the addition of the golf tournament as yet another way we can have fun with purpose for St. Jude Children's Research Hospital."
Weekend packages start at $300. Visit stjude.org/lvpoker to register to attend and learn more about sponsorships and other ways to get involved.
Negreanu & Stout Show Their Support
St. Jude is leading the way the world understands, treats, and defeats childhood cancer and other life-threatening diseases. Funds generated through events like "St. Jude Against All Odds" help fund the current $11.5 billion, six-year St. Jude strategic plan, which includes tripling its global investment to impact more of the 400,000 kids around the world with cancer each year.
"In 2013-ish I attended a workshop in Las Vegas called ChoiceCenter and one of the goals I set there was to create a celebrity poker event for St. Jude," Negreanu told PokerNews about the genesis of the event. "From there I met with the people at St. Jude and we started brainstorming with a small team meeting every couple of weeks leading up to the inaugural event, and we crushed it the very first year so it's become an annual event."
When asked about a favorite memory, Negreanu shared: "One year Jennie Garth showed up to the event and went broke. I was pretty drunk, and I don't remember if she offered it or I did, but for a rebuy that I paid for, we locked lips and kissed!"
Negreanu, who confirmed he will be at this year's event, also talked about passing the torch to Stout and the CSOP.
"I had already seen the good work Matt Stout was putting in with the CSOP," he said. "I felt like the event could be trusted in his hands as well as grow and expand it."
Stout also offered his take on the transition when he chatted with PokerNews.
"When I started the Charity Series of Poker in 2014, they were one of the beneficiaries I considered setting up events for. However, I found out that Daniel Negreanu had founded his own St. Jude event around the same time, so I opted to support another local Las Vegas chairty with our one annual Vegas event."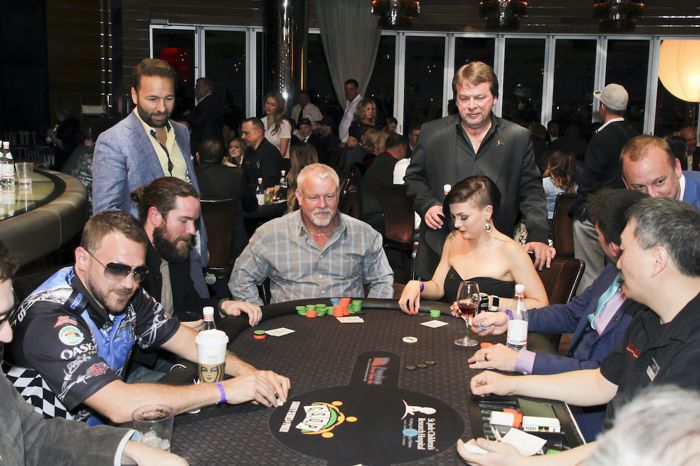 In regards to when Negreanu asked him to take over, Stout continued: "It was easily one of the most surreal moments of both my non-profit career and my life. It was the night of our Joe DiMaggio Children's Hospital event at Seminole Hard Rock Hollywood, and thanks to the amazing work and generosity of the SHRPO team we were able to surpass 300 entries in the tournament and raised over $145k for the hospital. Everyone there was having a blast and posting pictures all over social media. Daniel wasn't even in town, but he saw the buzz and texted me asking me if I would be interested in taking the Event Chair role."
Since then, Stout has not only helped continue the tradition but has worked with the St. Jude team to help expand it.
"I'm going to go out there and volunteer to help out the golf side," said Stout, who admitted he's not much of a golfer. "I'll definitely be there all night at the dinner, gala, and poker tournament portion of the event on the 21st though. It has been entirely too long since we were able to run our last live iteration of this event in 2019, and I couldn't be more excited to get this amazing event back in action so that we can help further the mission of St. Jude – Finding cures. Saving children.®"
Former "St. Jude Against All Odds" Winners
While it was founded in 2014, the first time the event – which averages approximately 250 players each year – awarded a $10,000 seat into the WSOP Main Event was back in 2018.
That is when Donna Lawton claimed a seat followed by Kim Stone in 2019. In 2020 when the event moved online, poker pro Joseph Cheong took it down, and similarly in 2021, Jon Baugues emerged victorious in the online tournament to win a Vegas weekend getaway package and a seat into the 2022 St. Jude Against All Odds event.
| Year | Format | Winner |
| --- | --- | --- |
| 2018 | Live | Donna Lawton |
| 2019 | Live | Kim Stone |
| 2020 | Online | Joseph Cheong |
| 2021 | Online | Jon Baugues |
About St. Jude Children's Research Hospital®
St. Jude Children's Research Hospital is leading the way the world understands, treats and defeats childhood cancer and other life-threatening diseases. Its purpose is clear: Finding cures. Saving children.® It is the only National Cancer Institute-designated Comprehensive Cancer Center devoted solely to children. Treatments invented at St. Jude have helped push the overall childhood cancer survival rate from 20% to more than 80% since the hospital opened in 1962. St. Jude won't stop until no child dies from cancer. St. Jude shares the breakthroughs it makes, and every child saved at St. Jude means doctors and scientists worldwide can use that knowledge to save thousands more children. Because of generous donors, families never receive a bill from St. Jude for treatment, travel, housing or food, so they can focus on helping their child live. Visit St. Jude Inspire to discover powerful St. Jude stories of hope, strength, love and kindness. Join the St. Jude mission by visiting stjude.org, liking St. Jude on Facebook, following St. Jude on Twitter, Instagram, LinkedIn and TikTok, and subscribing to its YouTube channel.
Click here for more information on the charity event!
*Images courtesy of CSOP and St. Jude.
Executive Editor US, PokerNews Podcast co-host & 2013 WSOP Bracelet Winner.