How Much Money Players at 2022 WSOP Main Event Final Table Really Made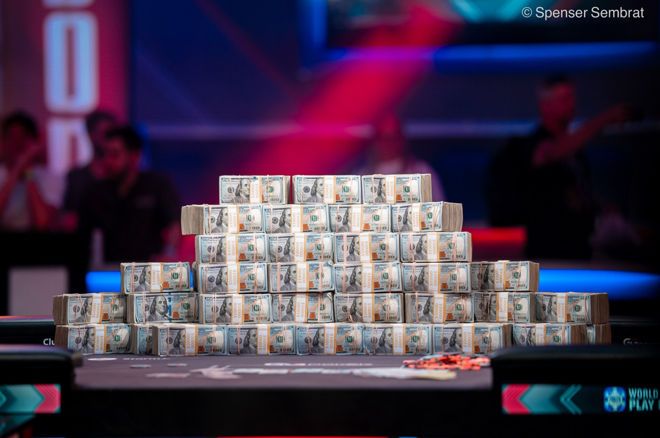 Espen Jorstad, the new World Series of Poker (WSOP) Main Event champion, despite what the listed payouts are, actually received significantly more compared to runner-up Adrian Attenborough than you might think.
Jorstad, who brilliantly dominated the final table on Friday and Saturday, received a base payout of $10 million. After taxes, if he'd remained in his native land of Norway, he'd be taxed at 28% according to the Norwegian Taxation Act Section 5-50 (1). That comes out to $2,800,000, meaning he'd end up with $7,200,000 after taxes.
But the world champion no longer resides in Norway. Instead, he now lives in the United Kingdom where gambling winnings aren't taxed, even for massive scores such as the WSOP Main Event.
Check out the 2021 WSOP Main Event tax breakdown here!
How to Legally Avoid Paying Taxes on Gambling Scores
Many high stakes poker players who were born in countries that heavily tax gambling winnings move to places such as England to avoid being fleeced by the local tax collector. Last year's champion, Koray Aldemir, is from Germany but lives in nearby Austria, which doesn't tax gambling scores, so he took home the full $8,000,000 cash.
Runner-up Attenborough is from a country that doesn't tax wins from gambling — Australia. However, he now resides in the United States where they are taxed at a flat 24% rate plus self-employment tax for being a professional poker player. So, he actually received and estimated $3,600,000 after expectedly having an $2,400,000 removed from the $6,000,000 payout.
That's still life-changing money, but a further divide compared to the Main Event champion than you may have previously realized. Fortunately, for him, the tax burden isn't even worse as he lives in a state (Nevada) that doesn't have state income tax.
In third place was Michael Duek, who was born in Argentina but resides in Fort Lauderdale, Florida, which also doesn't have state income tax. Similar to Attenborough, his $4,000,000 cash likely had about 40% total removed for taxes totaling around $1,600,000 withheld for Uncle Sam, and his payout after taxes should be in the ballpark of $2,400,000.
John Eames, the fourth-place finisher, is another lucky one. The British poker pro, thanks to an agreement between the US and England, won't have a penny of his $3,000,000 score withheld.
Matija Dobric, who busted in fifth place, however, owes a significant amount out of the $2,250,000 he earned. Croatia's gambling tax winnings requires a 30% deduction for wins above HRK 500,000 ($67,042 USD). Thus, he'll net about $1,575,000 after the anticipated $675,000 is deducted.
Jeffrey Farnes, another American, should have had approximately $675,000 (35%) for his sixth-place score of $1,750,000, leaving him with about $1,075,000 after Uncle Sam's cut. Although he doesn't have to pay self-employment tax, he'll still owe Oregon state income tax.
Seventh Place Paid Less than Eighth Place?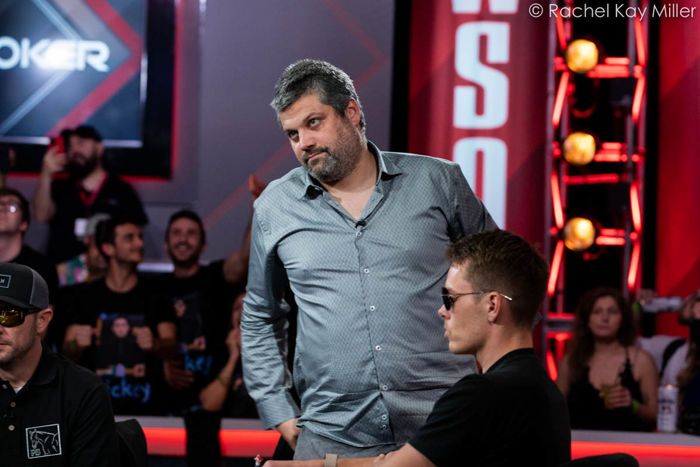 Aaron Duczak, a Canadian, is one of the most interesting cases at the final table. He finished in seventh place but will technically receive less than the eighth-place finisher, Philippe Souki. American casinos are instructed to deduct 30% of jackpots exceeding $1,200 won by Canadian residents. As such, Duczak's payout of $1,350,000 should have then had $405,000 deducted for a net payout of $945,000.
Souki, on the other hand, lives in the United Kingdom. As mentioned, US casinos aren't required to tax the Brit winnings, so he should be permitted to keep that entire $1,075,000 check, meaning he technically won more than Duczak.
The first to bust at the official final table was Matthew Su, whose cash for $850,675 was actually far less given the US tax withholding requirement and District of Columbia Office of Tax and Revenue bill. Instead, he is estimated to receive about $520,000 after around $330,000 is taken away for legal purposes.
In total, the base payout for all nine players at the 2022 WSOP Main Event final table was a combined $30,275,675. After all applicable taxes are withheld, totaling $6,085,000, the table will unevenly split right around $24,000,000.
Chart of 2022 WSOP Main Event Final Table Payouts After Taxes
| Position | Player | Prize | Tax Owed | Prize After Taxes |
| --- | --- | --- | --- | --- |
| 1st | Espen Jordstad | $10,000,000 | $0 | $10,000,000 |
| 2nd | Adrian Attenborough | $6,000,000 | $2,400,000 | $3,600,000 |
| 3rd | Michael Duek | $4,000,000 | $1,600,000 | $2,400,000 |
| 4th | John Eames | $3,000,000 | $0 | $3,000,000 |
| 5th | Matija Dobric | $2,250,000 | $675,000 | $1,575,000 |
| 6th | Jeffrey Farnes | $1,750,000 | $675,000 | $1,075,000 |
| 7th | Aaron Duczak | $1,350,000 | $405,000 | $945,000 |
| 8th | Philippe Souki | $1,075,000 | $0 | $1,075,000 |
| 9th | Matthew Su | $850,675 | $330,000 | $520,000 |
*All figures are estimates and not guaranteed tax payments.
2022 World Series of Poker Hub
Bookmark this page! All you need to know about the 2022 WSOP is here.